Soviet Union - 50+ Million built of all types combined.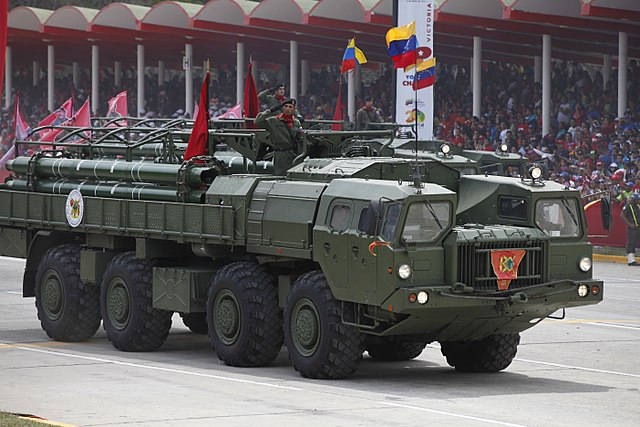 During the cold war, the advent of the missile age coincided with the need of even larger military trucks, always ale to deal with the worst climatic conditions and terrain, including mud and snow. Taking a raduical departure over the Ford/Chevrolet inspired lorries of the 1930s that were still used en masse during WW2, lend-lease military trucks enabled a great deal of update for Soviet engineers, which inspired a new generation of military trucks, generally in 6x6 configuration, such as the ZIS-151 (1948).
Soon a generation appeared, clearly tailored around Soviet needs and locally designed, the ZIL-157 (1957), ZIL-130 series (1964), GAZ-66 (1964), Ural 375 (1961), or MAZ-500 serie. But soon also the need to carry, and later launch missiles rose the need of heavy duty chassis with 8x8 configurations and much more. The Soviet wheeled TELs of that era are quite impressive, certainly the largest trucks ever built. Outside the fairly well known MAZ-543 and ZIL-135 TELs carrying notably the SA-2 and Scud missile, well exported around the world, the need to carry ballitic missiles with their own erector launcher led to design 16x16 and even 32x32 vehicles, truly giants, and still capable of some off-road performance in the most adverse conditions.
They in fact became a crucial asset for the Soviet ground component of its deterrence, soon making fixed sites obsolete. The US on their side prefer not to use vehicles but to simply hide and spread silos through its territory, with a centralized management (NORAD).
Models
Below are the models alreay done, and the ones expected:

---
Axis Trucks

Purchase this pagemarker and support the site !
Sd.Kfz 2, 6, 7, 8, 9, 10 and 11 were half-tracks designed just before the war as prime movers, to carry supplies, ammunition, personal, and tow artillery. Many were also converted during the war as armored versions carrying AA FLAK guns (Flakvierling, 37 mm, or the legendary 88 mm Rheinmetall als used as tank hunters), or were converted as nebelwerfer (rocket launching armored vehicles). They were built by Hanomag, Steyr, Mercedes-Benz, Bussing and many other manufacturers until 1945, over 20,000 half-tracks.
---
Cold War & Modern Vehicles
Modern Trucks