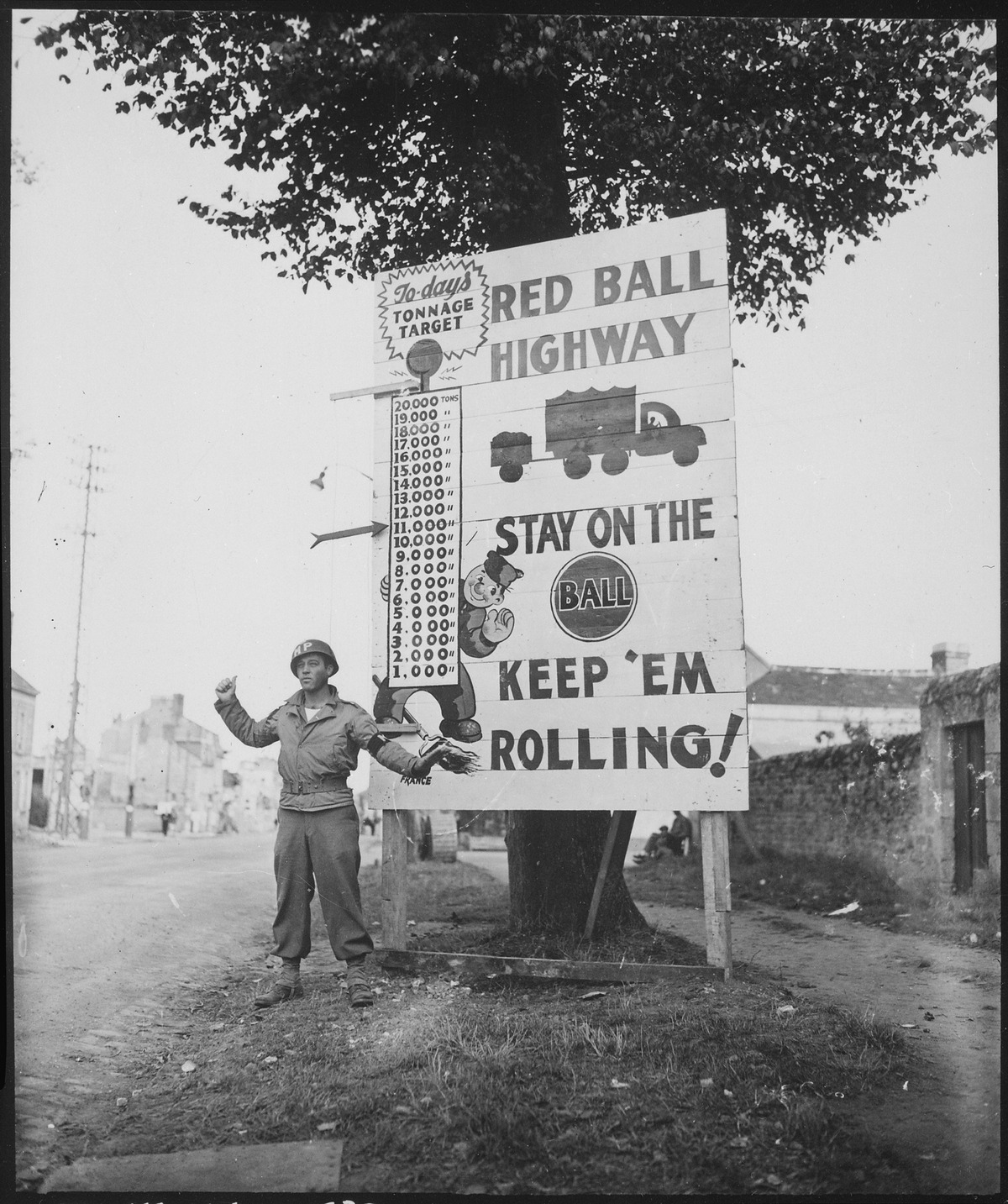 WW2 allied trucks and cars
writing...
French Trucks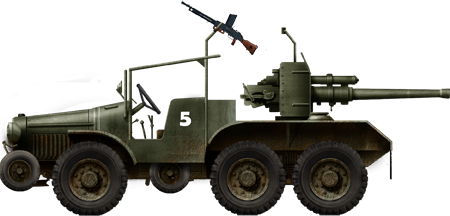 Laffly W15 TTC converted as a tank hunter, an armored prototype was also built
-Berliet DGRA, GDC, GDM, VDCA and 30
-Bernard fuel carriers.
-Citroën Kégresse P14, P17, P19, type 23, 32U 45 trucks
-Delahaye ?
-ELMAG (Alsace) ?
-Ford France ?
-Hotchkiss PKW Typ680, 686, 686 PNA.
-Isobloc buses, W843M medical bus
-Laffly V15R, S15R, S20TL, W15T.
-Latil TAR H2
-Lorraine 37L and 38L tractors
-Matford (Alsace) F917
-Panhard & Levassor ?
-Peugeot 202 and 402, DMA, DK trucks, DK5
-Renault AHS, AHN, AHR, AGC, ADK, ADH, AHS trucks
-Saurer type 3CT
-Simca 5, 8
-Somua MCL, MCG
-Talbot ?
-Unic TU1, P107
-Trippel (Alsace) SG6
-Willeme DU10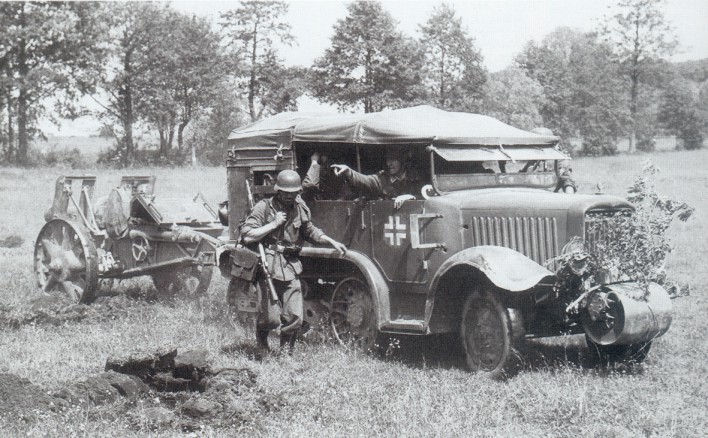 Unic TU1 half track used as artillery tractor
Belgian Trucks
Chevrolet 4x2 RD
Brossel TAL 4x4
Ford/Marmon Herrington M1928
FN-Kégresse 3T
FN M-12 SM side car
FN 1000 CM3 Tricar (side car)
About Brossel SA
Initially a repair shop, after the First World War the company sold trucks from the Swiss manufacturer Arbenz, which quickly ceased operations and bought the equipment. From 1924, they produced vehicles of their own design. Two takeovers took place in the 1930s, with the acquisition of competitors in Brussels who ceased their activities: the S.A. des Automobiles Industriels Bovy in 1930 and the Pipe factories (ex-Compagnie Belge de Construction d'Automobile) in 1932. Production of automobiles and small utility vehicles will be produced under the Bovy-Pipe name, while heavy industrial vehicles will keep the Brossel name, in the same way as railway production.
Brossel produced several series of light diesel railcars for secondary lines for the SNCB in the 1930s and 1950s. It also supplied the Belgian army with TAL type 780 B gun tractors. After the Second World War, the development of diesel engines by a small manufacturer was becoming difficult - especially in the face of foreign companies which had supported the war effort - and the company obtained supplies from the British manufacturer Leyland. The company also delivers numerous buses and trams to the SNCV, either on its own or in collaboration with coachbuilders, in particular Jonckheere.
Altogether 74 heavy wheeled tractors of the type Brossel TAL were manufactured for the Belgian Army from 1938 to 1940. Mainly they were used as artillery tractors. Some of them where completed as wrecker and they mostly ended taken over by the Wehrmacht.
Other manufactures inclused Jonckheere which also built buses used for troop transport. See also: https://rvccb.be/ and http://www.kfzderwehrmacht.de/Homepage_english/Motor_Vehicles/Belgium/Brossel/Brossel_TAL/brossel_tal.html
Belgium also used French Renault and Italian Fiat lorries, mobilized as the war broke out. In complement for towing their lighter artillery, they used the French Latil M2 TL6 (caisson) Mod. 1936, and the FN 63C/4RM. There were also armoured Vickers armored transports proper to Belgium, but they are covered on tank encyclopedia.
About FN SA
to come
Dutch Trucks
Dutch Truck used as ambulance in Eindhoven, 1945
A Dodge Truck releasing its payload.
Marmon-Herrington ½ truck (KNIL)
Fargo 1 ½ ton truck (KNIL)
Chevrolet 1 ton truck 1939
1939 DAF Amphibious twin-steer 4x4
VCL Utility Tractor (KNIL)
Praga TIII/3 Artillery Tractor (evaluation only)
Trado 1200 (In artillery units and single motorized light infantry division
DAF-139 amphibious truck (prototype 1939)
Ford Model AA 380 (AA units only)
Ford GP (KNIL- cavalry units)
Staff cars: Unknown, likely civilian models 70-140 total for carrying officers and about 840 motorcycle in 2 motorized cavalry regiments and of course 1,500,000 bicycles
1
with at least one entire infantry division on bike.
2
.
Apart in the KNIL, the Dutch home army did not used any tank, but a bunch of armoured cars: 27 Swedish L181 M-36 and L180 M38 and 12 domestic
M39 Pantserwagen
, the rare single
Ehrhardt Potkachel (1918)
, 12 Alvis Strausser AC3D,
3 GMC 'Kippenhok'
, 3
Morris Wijnman 'Koekblik'
and 3
Wilton-Fijenoord
or the very rare Dutch West Indies
CPIM Improvize ACs
.
The KNIL in addition to Marmon Herrington Tanks was given the M3A1 Scout Car to complement their 90 or so
Overvalwagen
APCs.
The home defence army used a large variety of guns, many light or medium pieces being still horse-drawn (in 1939, 30,000 horses in the military). Most were WW1 vintage, war reparation from germany. These were the: -Krupp 7.5 cm Model 1903 (7-veld) & Siderius Model 02/04
8 cm staal (84mm)
12 cm Lang staal
15cm Krupp heavy field gun
10.5 cm Cannon Model 1927 (10-veld)
Krupp 105mm field gun L30 M1905
120 mm Krupp howitzer M1905 (12 lang 12)
10.5 cm leFH 18 (training-only)
Bofors 12 cm M. 14 (12 lang 14)
BL 6-inch 30 cwt howitzer (15 lang 15)
15 cm sFH 13 (15 lang 17)
Also in need of motorized transport were the 81mm Stokes mortar, and the following antitank guns:
Krupp light field gun M1894 (6-veld) field/antitank 57 mm
Bohler 47mm gun
HIH Siderius 47mm (mostly used as casemate gun)
Solothurn S-18/1000
src
and
this
and
this
.
Polish Trucks
(To come)
On autohistories.org
Soviet Trucks

ZIS-5
-BZ-38
-GAZ AA M1927 M1932 M1941
-GAZ–MM
-GAZ AAA M1937
-GAZ AAA M1940
-GAZ-60
-GAZ-65
-Ford Marmon HH6 Katiusha
-SU-1-12
-SU-4
-SU C-6
-SU-12
-Yag-6
-Yag-10
-Yag-10 SPG
-ZIS-5/V/BZ OK
-ZIS-5 armored
-ZIS-6
-ZIS-12
-ZIS-22M HT
-ZIS-33 HT
-ZIS 41 HT
-ZIS 42M HT -FN-Kégresse T3
Soviet Artillery Tractors
-Komsomolets (4,041 pre-war)
-T-26-T
-STZ-3 (3,658 pre-war)
-STZ-5 (7,170 pre-war)
-Komintern (1,017 pre-war)
-Voroshilovets (228 pre-war)
-Kommunar (504 pre-war)
-YA-12 (1,666)
Soviet staff cars
GAZ A (Ford Model A licence built in Nizhny Novgorod from 1932-36)
GAZ M1 "Emka" (1936-1943)
GAZ-11-73 (1942-46)
GAZ-M20 Pobeda (Studied 1944, produced from 1946) Cold war: GAZ M21 Volga (1956)
Cold war: GAZ-24 "Volga" (1970)
Cold war: GAZ-3102 Volga (1982)
Moder: FSB Falkatus
Off-topic: Amphibious armoured cars
-PB-4
-PB-7
-BAD-2
Src
https://en.wikipedia.org/wiki/Diamond_T_4-ton_6x6_truck
https://www.scribd.com/document/166770621/TM-9-813-WHITE-CORBITT-AND-BROCKWAY-6-TON-TRUCK-1944
http://www.wardrawings.be/WW2/Files/1-../vehicles/Allies/1-USA/US-Armor.htm#Trucks
https://en.wikipedia.org/wiki/GMC_CCKW_2%C2%BD-ton_6x6_truck
https://en.wikipedia.org/wiki/List_of_United_States_Army_tactical_truck_models
http://alliedtanksafvs.blogspot.com/2015/03/british-military-transport-wwii.html
British Trucks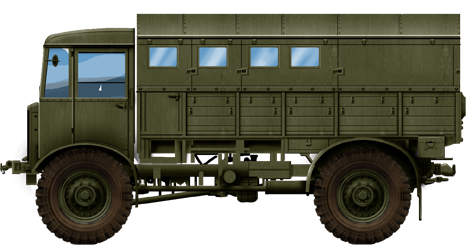 AEC Matador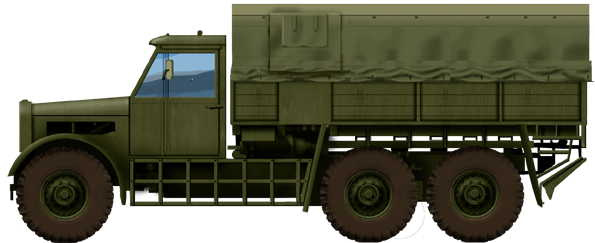 Albion CX 22S
-AEC Armoured Command Vehicle (415)
-Albion WD.CX24 Tank Transporter
-Austin K2/Y Ambulance (13,102)
-Austin K3
-Austin K4
-Austin K4 Dropside
-Austin K5
-Austin K6 GS
-Austin K6 Gantry
-Bedford MW.
-Bedford OXA Armoured
-Bedford OXC Semi-trailer
-Bedford OXD GS
-Bedford OYC Tanker
-Bedford OYD GS
-Bedford QLB Bofors.
-Bedford QLD GS.
-Bedford QLR/QLC Radio/communications.
-Bedford QLT Troop carrier.
-Crossley Q-Type.
-GMC DUKW six-wheel-drive amphibious truck
-Guy Ant
-Guy Lizard Armoured Command Vehicle (21)
-Humber FWD.
-Karrier K6.
-Leyland Hippo Mk II.]
-Morris 15cwt
-Morris ML Ambulance
-Morris C8 GS
-Morris Commercial CD series.
-Morris Commercial CS8.
-Morris Commercial 8x8 GS Terrapin amphibious truck
-Scammell Pioneer Semi-trailer SV1S and SV2S (~500)
US Trucks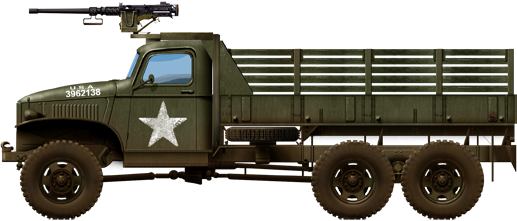 GMC 353, probably the most iconic truck of WW2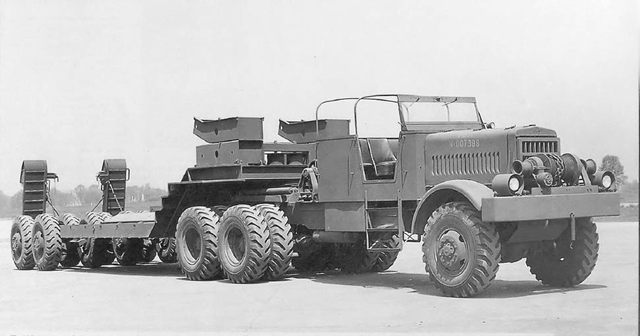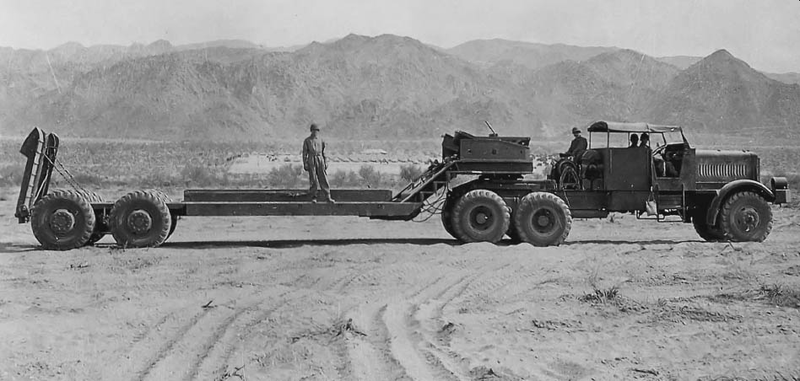 One of the heaviest truck in allied service: The T3 Dart Tank Recovery Unit and its T28 Trailer
-Ford B3000 S
-Ford V3000S
-Ford V3000A,
-Ford BB
-Ford V8-51
-Ford m1931
-Ford m1937
-G8T 2-1/2 ton 4x2 Truck
-International B2
-International model 1937
-Chevrolet m1931
-Chevrolet m1936
-Chevrolet G-506 ​1 1⁄2-ton 4x4
-Chevrolet G-7107 4-1/2 ton 4x4
-Chevrolet 3116 1-1/2 ton 4x2
-Studebaker US6x4 U7
-Studebaker US6x4 U-6
-Studebaker US6x6 U-5 6x4
-Studebaker US6 U4 bz35S 2-1/2 ton 6x6 truck
-Dodge m1931, WC series light trucks
-Dodge m1931
-Dodge truck M6 portee OK
-Dodge T203B
-Dodge WF-32
-Dodge WC51 OK
-Dodge WC52
-Dodge WC-53 4x4 carryall
-Dodge WC55 OK
-Dodge WC-63
-Harley-Davidson WLA motorcycle
-Willys MB light truck OK
-GMC CCKW Cargo Truck
-GMC CCKW CCKW-353
-GMC SWB CCKW-352
-GMC 1939 ACKWX 353 3 ton 6x6 truck
-GMC AFWX-353 3 ton 6x4 truck
-GMC DUKW 353 2-1/2 ton 6x6 truck OK
-GMC C.O.E. AFKWX
-GMC DUKW 352 2-1/2 ton 6x6 truck
-Diamond T Model 980/981 12-ton 6x4 trucks (G159)
-Diamond T Model 968 4-ton 6x6 truck (G509)
-Diamond T Model 967
-Diamond T Model 970
-Diamond T Model 972
-Diamond M26 Dragon Wagon
-Diamond M19 Tank Transporter
-Diamond T Model 980
-Diamond T 4-ton 6x6 truck
-Autocar U8144T 5/6-ton 4x4 truck
-Brockway/LaFrance 6-ton 6x6 truck, G512, 514, 547, 569
-White/Corbitt 6 ton 6x6 Prime Mover
-Brockway ?
-Corbitt
-Ward LaFrance
-Four Wheel Drive Auto Company (FWD) SU-COE 5-6 ton 4x4
-White Motor Company
-Inl KR-11 5 ton 4x2 dump truck
-Inl M5-6 318 2-1/2 ton 6x6 swb
-Mack NR15 10-ton 6x4
-Reo 28 XS 10-ton 6x4
---
Axis Trucks

Purchase this pagemarker and support the site !
Sd.Kfz 2, 6, 7, 8, 9, 10 and 11 were half-tracks designed just before the war as prime movers, to carry supplies, ammunition, personal, and tow artillery. Many were also converted during the war as armored versions carrying AA FLAK guns (Flakvierling, 37 mm, or the legendary 88 mm Rheinmetall als used as tank hunters), or were converted as nebelwerfer (rocket launching armored vehicles). They were built by Hanomag, Steyr, Mercedes-Benz, Bussing and many other manufacturers until 1945, over 20,000 half-tracks.
---
Cold War & Modern Vehicles
Modern Trucks