Lancia 3Ro 4x2
(also used as self-propelled AA gun) and the
Fiat-SPA 38R 4x2
as well as the Fiat Dovunque 33. But by far the most efficient and versatile looked like a WWI artillery tractor: The OM Autocarretta. It was declined into multiple variants and yearly improvements, from the OM 32 to the OM 37 and soldiered on any front the Italian Royal Army was present.
Development
OM 32
In 1927, the newly established
Automotive Technical Inspectorate
of the Regia Esercito (Royal Army) looked to improve mountain troops with supplies as high as possible, and issued a competition notice called the "mountain service vehicle", small truck capable of using the narrow military mule tracks. Four companies were invited: Ansaldo, Ceirano, Fiat, and Lancia. The last three were known and appreciated by the Royal Army for their excellent past vehicles, such as the 6.5 ton Lancia 3Ro, Fiat-SPA 38R, Fiat Dovunque 33 and Ceirano 50. Ansaldo gtom Genoa passed howebver, now falling under control of Macchi (Varese) acquiring control of the majority shares. The mayor of Milan, Ernesto Belloni was also appointed president.
S.A. Ansaldo automobiles (Turin[) commissioned engineer Giulio Cesare Cappa, which left Fiat to open his own technical office, to design the vehicle. The "mountain service" tender had Fiat presenting its FIAT 1014 and Ceirano its 1015. Lancia had nothing ready for first six months round in 1931. An outsider came out, Moto Guzzi, which presented an adaptation of its three-wheeled armored gun. It was now a light tractor capable of towing a 65/17 Modello 1908/1913 gun on mountain tracks. Later Moto-Guzzi presented also a convertible tracked/wheeled truck with two rolling trains under its chassis.
Meanwhile, the Army started testing Ansalso's prototype, called the "mountain truck" (camion di montagna) in the Pinerolo valley by December 1929. On the 13th the vehicle made a gruelling trip sfrom San Germano to Ruata di Pramollo on a very narrow mule track. Many thought it was impossible, but the vehicle managed it without a hitch, yet some cold shivers. However due to financial difficulties at Ansaldo, the army purchased the project and all its associated patents to resell it to O.M. (Officine Meccaniche) of Brescia.
The latter increased the engine capacity from 1,350 cm³ to 1,615 cm³ to carry a heavier payload or negociate high slopes. Modified, three more protitypes from OM were presented to homologation tests. They took place after mid-1931. Yet still, the Army pressed on and already placed a first production order, and early batch in the first half of 1931. Homologation tests and procedure went on all along the early half of 1932, until accepted, officially designated "lorry 32". Meanwhile all competing programs were cancelled or abandoned. In 1933, OM was purchase by the Fiat group. The latter added extra options to the chassis, with a special troop carrier bodywork and water tanker version, both also tested on the same tracks.
In the first six months of 1934, while the army received the OM 32 in numbers, OM division of Fiat started working on improving the engine. The main addition was a modern Bosch dynamo to feed the central headlight and side ones. Indeed on the OM 32 they ran on acetylene. The track width was increased to 1.10 m in order to avoid toppling over, but it proved difficult. Further improvements were made on the leaf-spring suspension and the steering column and transmission. All these were intehrated on an evolution, the OM 35, with modifications retroactively fitted on older OM 32 models. The company also tested a Wilson pre-selector, but it remained experimental. Meanwhile the Army ordered a seocnd batch of upgraded OM 32 (20 vehicles) in a troop transport version, the "mountain reconnaissance car" (macchina da ricognizione di montagna).
The minister Baistrocchi passed further orders for the OM 35 to equip the first two motorized divisions, "Trento" and "Po". Later further improvements came in, and with the adoption of pneumatic wheels fitted on the OM 35 a new model was tested, also adopted by the army as the OM 36, declined into two more variants, the OM 36 P or 36 DM which had a new bodywork to transport a rifle platoon, fitted notably to carry two Fucile Mitragliatore Breda modello 30 mounted on "Chiappi-Soriani" stanchion supports. There was an experimental sub-version od the latter cammed the Fiat Modello 35 6.5mm Mitragliatore, which had in single or twin carriage for AA fire on low-flying aircraft. In 1937, the OM 36MT was revised, had the pneumatic wheels removed, but kept its hydraulic shock absorbers, becoming the "truck 37".
Design
Regarding the engine, it ranged between models from 20 HP initially to the modello 32 rated for 23 HP on OM 35 and 37, with a top speed of... 20 km/h for the first, but 40 km/h on the 35/36/37. The OM was suspended by double transverse leaf spring suspension on both axles. It had four-wheel steering, with semi-pneumatics and possible removable tracks for snow. The first models had fully pneumatic tires in their latest versions.
Overall, the OM proved quite versatile with good mechanical qualities, capable of negociating the steepest sections of high mountain military tracks, and overcome any extreme conditions. One feat was its trip on the military road of Val Morino, to the Chaberton Battery in a journey (14 km with 72 steep and narrow bends). It was however required for the driver to master its poor stability due to its especially narrow track, making it dangerous on some transverse slopes.
Production Models
OM 32
It was the first version of the vehicle, with the first two batches extensively tested by the Royal Army, trigerring a number of changes implemented on the next model: Specs: Length 3770 mm, Wheelbase 2000 mm, Width 1300 mm, Track 1000 mm, Height 2200 mm, Ground clearance 450 mm, Curb weight 1580 kg, Payload 800 kg, Power 20 hp, Top speed 25 km/h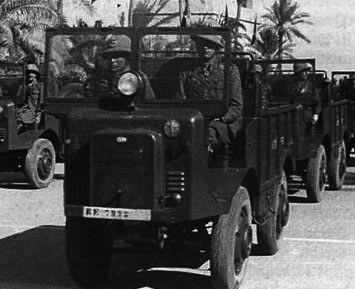 OM 35
Presented in Milan in 1935, its track was widened by 100 mm to improved its transversal stability; Furthermore, the lighting system was improved (acetylene to electric). Tested in a guelling way, the OM 35 proved to be excellent in terms of maneuverability, mobility on the worst terrain and easy maintenance. Its only noted flaw was still a low speed. Specs: Length 3770 mm, Wheelbase 2000 mm, Width 1300 mm, Track 1100 mm, Height 2200 mm, Ground clearance 450 mm, Curb weight 1580 kg, Payload 800 kg, Power 23 hp, Top speed 22,7 km/h
OM 36 DM
The Autocarretta 36 DM (Motorized Division) was an adaptation of the OM 35 to the needs of Large Motorized Units. It was decided to allocate them 2,000 vehicles. Modifications consisted of the creation of a troop transport variant (see below), replacement of solid tires with "Artiglio" fully pneumatic tyres, better speed and for the first time, installation of pintle mounts for two 6.5 mm Breda Mod. 30s. After testing at home and in Libya, the OM 36 was criticized for poor handling, a very fragile windshield and conspicuous height. It was produced in two versions:
OM 36 Mt (Materials)
Supply variant, flatbed with non-folding wooden and metal walls, 800 kg payload. Specs: Length 3910 mm, Wheelbase 2000 mm, Width 1420 mm, Track 1070 mm, Height 2100 mm, Ground clearance 450 mm, Curb weight 1660 kg, Power 23 hp, Top speed 34 km/h.
OM 36 P (Personal)
Completely redesigned version for personal transport. The flatbed was replaced by a platform on which were mounted walls and three bunks, one facing forward and two facing each others at the rea, for a total of 6 seats in addition to the driver/co-driver. Although some photos showed troops crammed by three per bunk, so up to 11. In fact it was nominally three rows of 3 seats. There was like the older versions tarpaulins available, attached to the windshield, and canvas doors. Specs: Length 4170 mm, Wheelbase 2000 mm, Width 1420 mm, Track 1070 mm, Height 2100 mm, Ground clearance 450 mm, Curb weight 1650 kg, Payload ?, Power 23 hp, Top speed 34 km/h
OM 36 DM P
A supply variant modified for personal transport with a row of rear-facing seats. Specifications as the OM 36P.
OM 37
The definitive model, presented in 1938. It was optimized for European (not colonial) environment, back to a solid tyre type, and absence of the front windshield, greater fuel tank capacity (from 39 to 41 liters) increase in payload to 900 kg. Some were also sold to the firefighters. Specs: Length 3780 mm, Wheelbase 2000 mm, Width 1400 mm, Track 1070 mm, Height 2200 mm, Ground clearance 450 mm, Curb weight 1600 kg, Payload 900 kg, Power 23 hp, Top speed 36 km/h. Production unknown.
Armored railway truck Mod. 42
In 1942 the prototype for an "armored railway truck" was created at the request of the Royal Army Occupation forces Superior Command in Slovenia and Dalmatia, which wanted to replace the AB40 armored cars on the narrow-gauge railway lines of Herzegovina. This variant was tested in Val Gardena by railway engineers, and adopted on 18 December 1942. Officially it was the "Autocarretta ferroviaria blindata Mod.42" ("Mod. 42 armored railway lorry") based on the OM 36 chassis, but with an armored casemate and Breda Mod. 38 machine gun on turret support.
They were made with makeshift armor recycling small WW1 trench shields and replacing pneumatic wheels with railway wheels. The crew consisted of the driver and machine gunner, with men or supplied carried inside, having up to 16 firing ports. Top speed was only 15 km/h and reverse gear needed an hydraulic jack and turning the entire vehicle manually. Only 20 were converted, creating two autonomous platoons, but at that stage, they were also used after the Armistice of Cassibile by the Wehrmacht.
Operational use
The first combat use of the OM 35 was the
Ethiopian war
. By May 1936, 1,337 model 32-35 were sent to Eritrea, 78 to Somalia. Tactically they were placed in four vehicle units. However in Italian East Africa problems soon emerged leading to modifications recommended (more powerful engine with lower rpm, air purification filter, better suspension and transmission and option to swap the rigid wheels with fully pneumatic ones in long journeys or on gravel/sand. The second combat theater was the
Spanish Civil War
when the Volunteer Troop Corps received 328 OM 35/36 distributed in sections of 24 vehicles each. They were also used for towing the 65mm/17 Mod. 1908/1913 gun.
In September 1937 based on an order for 2,411 vehicles, only 700 were built, but by October 1939 a total of 2,751 of the various models was registered total. An investigation by the General Inspectorate of Finance (Ministry of War) discovered the funds allocated from June 1935 to 15 October 1939 for 2,000 trucks meant a total cost of 66,000,000 lire or 33,000 lire per vehicle, which was a stagerring amount.
The Royal Army also used the OM 35/36/37 during the war, having 2,751 trucks plus those in Italian East Africa and more commissioned in 1940-42. Despite difficulties with the 36 DM and P they were still used extensively until the armistice of September 1943, especially on the Russian front and Balkans. In the latter a variants was created for the local narrow gauge lines (see above). Production was stopped for the better SPA CL39 and Fiat-SPA 38R light trucks while its nominated replacement, the Pavesi R.8 tested since 1936, never went into production.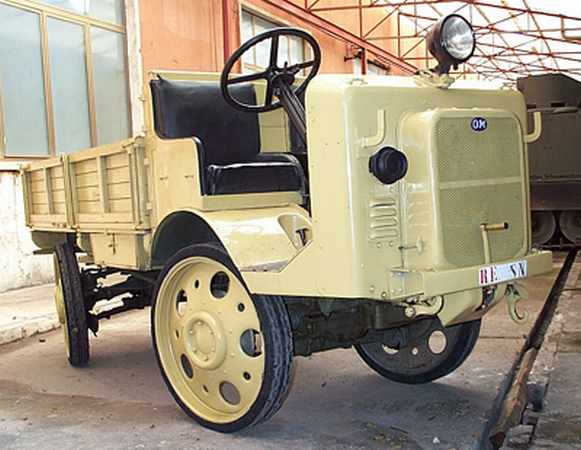 OM 35 in the Netherland
About the Autocarreta OM
Edoardo Castellano, Distruggete lo Chaberton!, Torino, Edizioni il Capitello, 1984
Lucio Ceva e Andrea Curami, La meccanizzazione dell'esercito italiano dalle origini al 1943 (2 volumi), Roma, Ufficio Storico Stato maggiore dell'Esercito, 1982.
Augusto Costantino, Le piccole grandi case automobilistiche italiane, Novara, De Agostini, 1983.
Angelo Pugnani, Storia della motorizzazione militare italiana, Torino, Roggero & Tortia, 1951.
Fidenzio Dall'Ora, Intendenza in A.O., Roma, Istituto nazionale Fascista di Cultura, 1937.
L'Esercito italiano tra la 1ª e la 2ª guerra mondiale, Roma, Ufficio Storico Stato maggiore dell'Esercito, 1982.
Mario Montanari, Intendenza in A.O., Roma, L'Esercito italiano alla vigilia della 2ª guerra mondiale, 1982.
Nicola Pignato, Le Autocarrette del Regio Esercito, GMT, 2000.
Bruno Benvenuti e Andrea Curami, L'autocarretta Ansaldo, in Storia Militare, n. 14, Parma, Ermanno Albertelli Editore, 1994
Andrea Oliviero, OM Autocarretta, in Ruoteclassiche, n. 31, Rozzano, Editoriale Domus, agosto 1991.
artesiani.it
modellismopiu.it
onthewaymodels.com
wardrawings.be/
On it.wikipedia.org
.maquetland.com
fox3000.com
On tapatalk.com/
---
Amatori, Franco; et al. (1992). Storia della Lancia — Impresa Tecnologie Mercati 1906–1969. Milan.
OM 35 specifications

Dimensions
3770 x 1300 x 1100 mm
Wheelbase & Track
2200 mm, 450 mm
Total weight, battle ready
1580 kg
Propulsion
23 hp
Top speed
22,7 km/h
Payload
800 kg
Suspension
Leaf springs and schock absorbers
Top range (on/off road)
Unknown
Armament
None
Armor
None
Crew
1 driver, 1 passenger
Production
c4166
Reference illustrations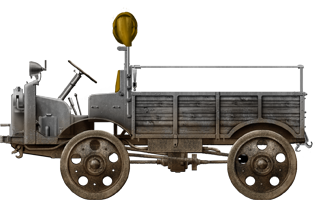 OM 32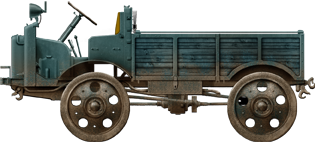 OM 35 in grigioverde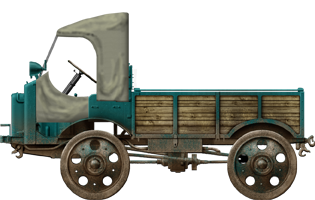 OM 35 with tarpaulin in Verde sciuro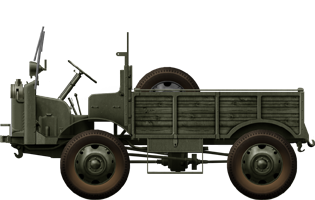 OM 36DM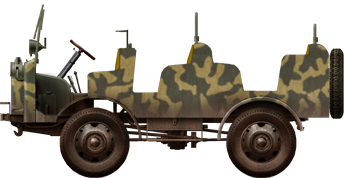 OM 36P
Photos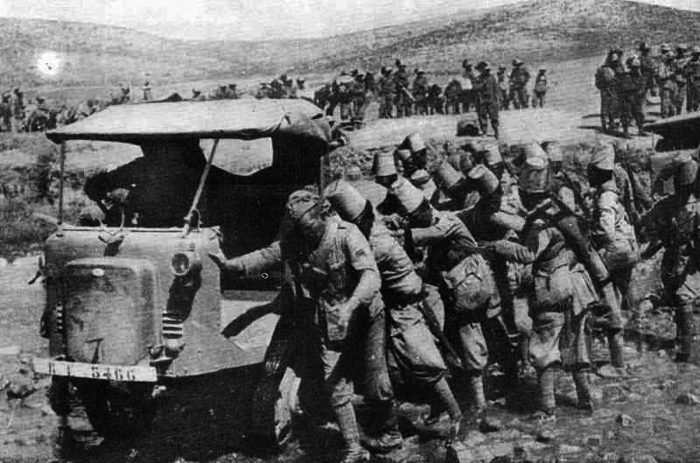 OM 32 crossing an Ethiopian stream pushed by the Ascari
Flickr autocarreta 32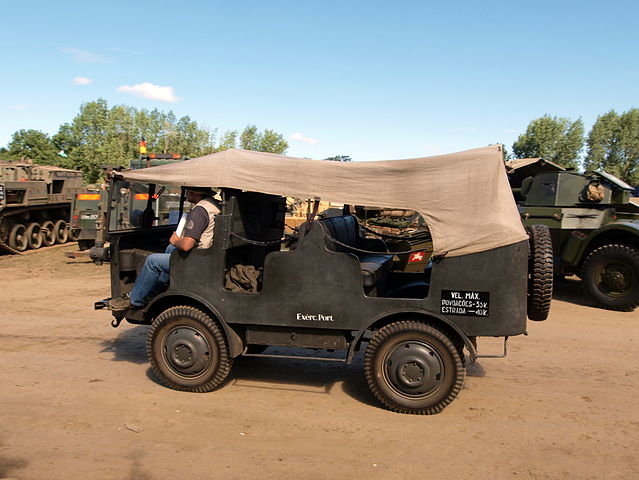 Autocarreta OM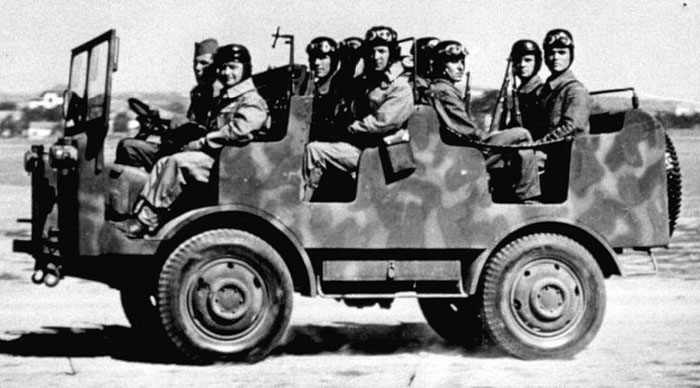 OM 36P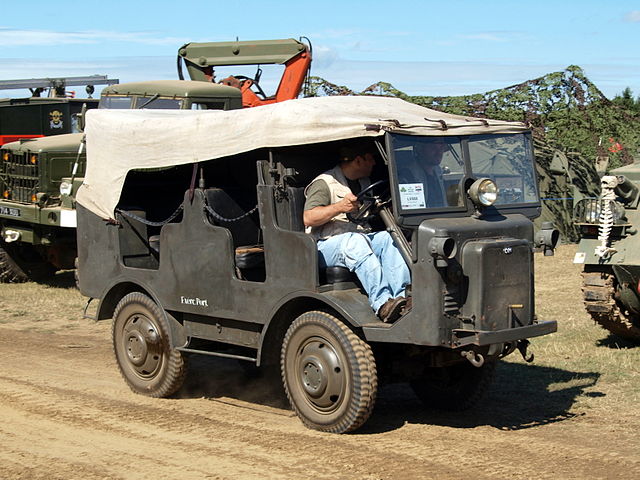 OM 35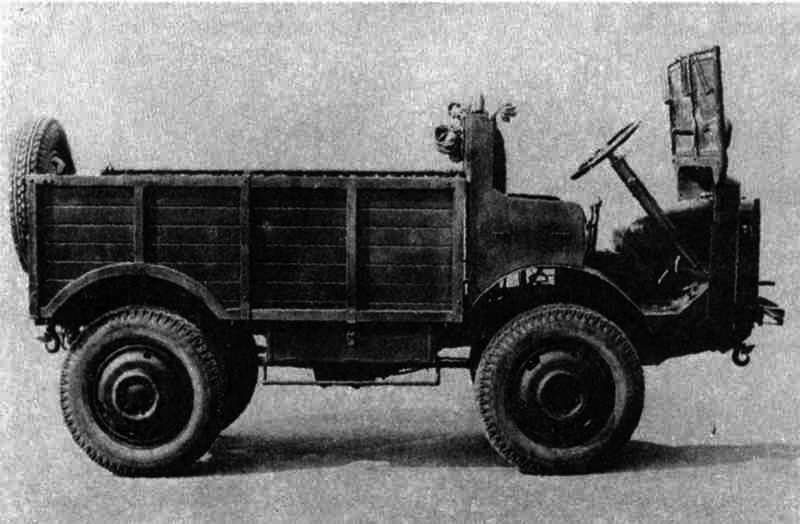 OM 36MT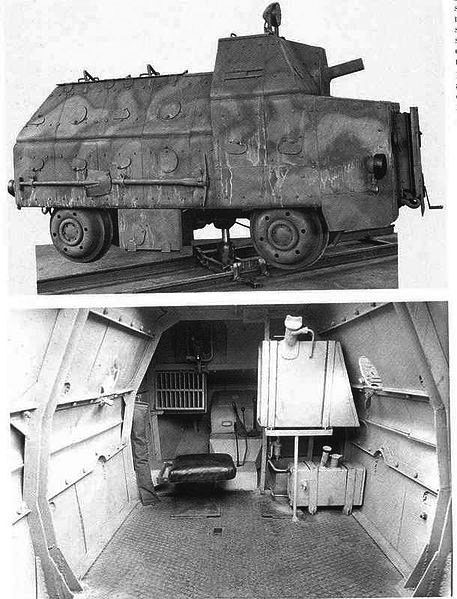 OM Schienenpanzerwagen Mod 42. The Armored railway truck Mod. 42 here is raised on the jack for reversing. Below: Machine gunner's station with a rack for 20 Breda Mod. 38 magazines; on the right oil and fuel tanks behind the driver's seat.
---
Axis Trucks

Purchase this pagemarker and support the site !
Sd.Kfz 2, 6, 7, 8, 9, 10 and 11 were half-tracks designed just before the war as prime movers, to carry supplies, ammunition, personal, and tow artillery. Many were also converted during the war as armored versions carrying AA FLAK guns (Flakvierling, 37 mm, or the legendary 88 mm Rheinmetall als used as tank hunters), or were converted as nebelwerfer (rocket launching armored vehicles). They were built by Hanomag, Steyr, Mercedes-Benz, Bussing and many other manufacturers until 1945, over 20,000 half-tracks.
---
Cold War & Modern Vehicles
Modern Trucks