Zil-157K S-75 Dvina SAM TEL

Soviet Union
Transporter Erector Launcher Truck (1960) - Circa 400 built
---
The S75 Dvina (NATO SA-2 Guideline) is one of the best-known SAM (Surface to Air) Missiles of the cold war, involved in many of the most significant conflicts of the era and still deployed by many countries worldwide. Originated in the 1950s it was soon deployed on ground single-arm launchers until it was decided to port it on a truck TEL (Erector Launcher) to have it fully mobile. The tractor chosen was the ZIL-157K, with its 2x8 chassis, combined with its PRM-11 trailer.
The early Soviet TEL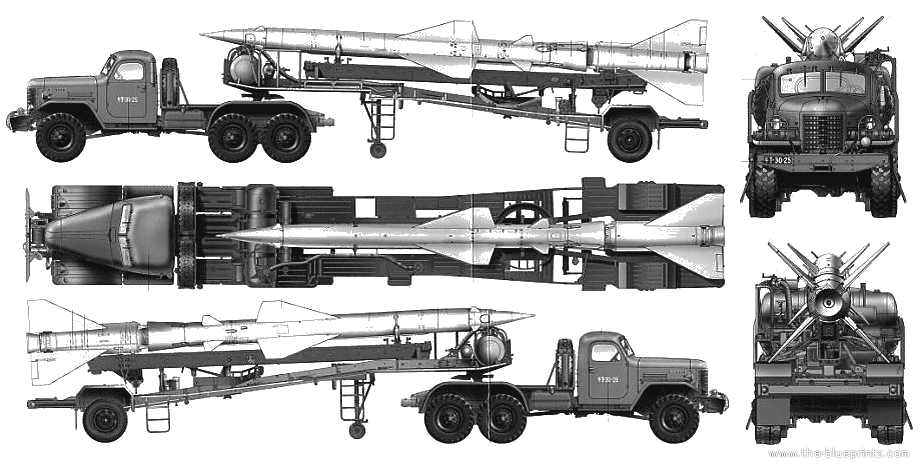 Before trucks large enough to carry and launch ballistic missiles were created, simpler solutions were devised to procure that capability on smaller missiles, in that case the famous S-75 Dvina or Volkhov (SA-2 "Guideline"), placed on a tailored trailer PR-11M towed by the prime mover Zil-157. Affordable and widely exported, this system coupled saw action in many conficts.
About the Zil-157
Before a main article on the matter, here are some point on this early cold war soviet truck:
The ZIL-157 is a 2.5-ton 6x6 military truck that was produced in the Soviet Union by ZIL (Zavod Imeni Likhachova) from the late 1950s to the early 1980s. It was widely used by the Soviet military, as well as by other countries in the Warsaw Pact and other allies of the Soviet Union.
The ZIL-157 was designed to be a highly versatile and reliable vehicle that could operate in a wide range of environments and conditions. It had a powerful diesel engine that could produce up to 150 horsepower and was capable of transporting heavy loads both on and off-road. The truck was also equipped with a winch and a central tire inflation system, which allowed it to traverse difficult terrain with ease.
The ZIL-157 had a simple but effective design that made it easy to maintain and repair in the field. Its cab could accommodate up to three passengers, and it was often used to transport troops, ammunition, and other supplies. The truck was also used as a platform for a variety of specialized vehicles, such as mobile missile launchers, radar systems, and command and control centers.
Although the ZIL-157 was eventually replaced by more modern trucks, it remains an iconic symbol of Soviet military power and is still used by some countries today. Its rugged design and versatility have made it a popular choice for civilian off-road enthusiasts and collectors of military vehicles.
PR-11M Trailer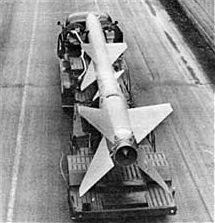 Its trailer PR-11M was a fully integrated transport trailer with built-up erector system and ramp. The PR-11M is a type of military trailer that was used by the Soviet Union and its allies during the Cold War. It was designed to be towed by trucks and other military vehicles and was used primarily to transport ammunition, fuel, and other supplies.
The PR-11M trailer had a capacity of up to 3,000 kilograms (6,614 pounds) and was equipped with a drop-down tailgate that made it easy to load and unload cargo. It had a simple but rugged design that made it highly durable and reliable, even in harsh environments and conditions.
The trailer was also equipped with a central tire inflation system, which allowed it to traverse difficult terrain with ease. Its wheels were designed to be interchangeable with those of other military vehicles, which made it easy to maintain and repair in the field.
The PR-11M trailer was widely used by the Soviet military, as well as by other countries in the Warsaw Pact and other allies of the Soviet Union. It played a crucial role in supporting military operations by providing a reliable means of transporting essential supplies to the front lines. Although the PR-11M trailer is no longer in active service, it remains a popular choice for collectors of military vehicles and is often used for off-road adventures and other recreational activities.
Specs ZIL-157K
Dimensions :
Wheelbase
Total weight, battle ready :
tons
Tires :
Crew :
2
Propulsion:
Speed :
50 km/h (30 mph)
Range (road/off road) :
240 Miles, 20 gal. tank
Payload :
3,000 pounds
Production
Circa 150,000 ZIL-157 total (K unknown)
About the S-75 missile system
The S-75 Dvina, also known as the SA-2 Guideline in NATO countries, is a Soviet-designed, high-altitude surface-to-air missile system that was first introduced in the 1950s. It was widely used during the Cold War and was a significant threat to American and Western aircraft.
The S-75 missile system consists of a missile launcher (fixed), a radar unit, and a command vehicle. The launcher can hold up to four missiles, which are guided to their targets by the radar unit. The command vehicle is used to coordinate the activities of the launcher and the radar unit. There is of course also a TEL vehicle which is the object of the present article.
The S-75 has a maximum range of around 45 miles and can reach altitudes of up to 100,000 feet. It can be used to target a variety of aircraft, including bombers, fighters, and reconnaissance planes. The missile is equipped with a high-explosive warhead and can cause significant damage to its target.
The S-75 was used extensively by Soviet and Warsaw Pact forces during the Cold War and was also exported to other countries. It was responsible for shooting down many American and NATO aircraft, including the U-2 spy plane piloted by Francis Gary Powers in 1960. The system is still in use in some countries today, although it has been largely replaced by more modern missile systems.
The S-75 (Russian С-75, NATO SA-2 Guideline) being the first Soviet high-altitude air defence system and surface-to-air missile with command guidance was first deployed in 1957. It became soon most widely deployed air defence systems in history, not onl in the USSR but also all its allies, being many folds cheaper than western systems. After its first kill, a Taiwanese Martin RB-57D Canberra over China (7 October 1959) downed by three V-750 missiles at 20 km (65,600 ft), the USSR to keep it secret attributed it to Chinese fighters.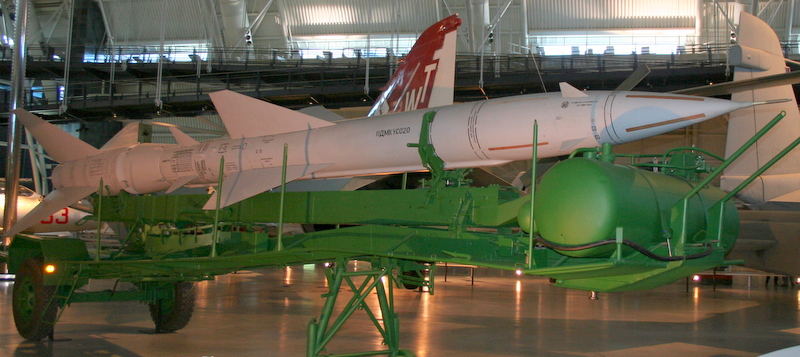 S75 on its trailer guideline, in the national air and space museum.
International fame came when a S-75 battery using the new V-750VN (13D) missile shoot down in May 1960 Gary power's U-2 over the Soviet Union. It was immediately also deployed to Cuba, playing some deterrence in the Cuban Missile Crisis, and managing to shoot down Rudolf Anderson's U-2 on October 27, 1962, which only increased tensions. The North Vietnamese later received gradually more S-75 systems as the Vietnam War grew in intensity. By 1969 Hanoi and Haiphong became de facto "immune" against US bombing. The PRC was not long to see its potential and i was replicated as HQ-1 under licence and later HQ-2 (FT-2000A). Egypt also adopted ot in the late 1960s, deploying many around their most sensible sites during both the 1967 and 1973 Yom Kipput war while its engineers reverse-engineered it, soon produced as "Tayir-as-Sabah".
Combat use and Operators

Egyptian S75/Zil 157 TEL in 1985.
Export and operators
The S-75 system (fixed and TEL) is still used by Angola, Armenia, Azerbaijan, Bulgaria, the People's Republic of China, Cuba, Egypt (240 plus the Tayer el-Sabah variant), Ethiopia, Tigray Defense Forces, Iran (300+ HQ-2J and Sayyad-1/1A & 2), Kyrgyzstan, Libya, Mongolia, Myanmar, North Korea (270+) Pakistan (also HQ-2B), Romania, Sudan (700+), Syria (275), Tajikistan, Vietnam (280), Yemen, Zimbabwe. Formerly, Afghanistan, Algeria, Albania, Czechoslovakia, East Germany, Georgia, Hungary, Indonesia, India, Iraq, Moldova, North Yemen, Poland, Russia (retired 1991–1996 but the training 5YA23 in service 2011), Somalia, South Yemen and naturally Soviet Union and Yugoslavia.
Combat use and operational life The S-75 saw action in most prominent wars of the mid-late XXth century: Vietnam War, Six-Day War, Indo-Pakistani War of 1965, Indo-Pakistani War of 1971, Yom Kippur War, Cold War, Iran–Iraq War, Gulf War, Yugoslav Wars, War on Terror, War in Abkhazia (1992–93), First Libyan Civil War, Syrian Civil War, Yemeni Civil War (2015–present), Saudi Arabian-led intervention in Yemen, Saudi–Yemeni border conflict (2015–present), and Tigray conflict. Since there are still hundreds maintained active, it is certainly not over yet, although it was not seen on either side in the Ukrainian conflict as obsolete.


Specs S75 Dvina (V-750)
Dimensions :
10,600 mm (420 in)/700 mm (28 in)
Total weight, full:
2,300 kg (5,100 lb)
Warhead :
Frag-HE 200 kgs (440 ib)
Propulsion:
olid-fuel booster and a storable liquid-fuel upper stage
Speed
5 s boost, 20 s sustain, to Mach 3.5
Guidance :
Radio control command guidance
Accuracy :
65 m (213 ft)
Range :
45 km (28 mi) or 25 km (82,000 ft) ceiling
Platform:
Single rail Trailer
Production
Circa 4,600 Launchers produced
Sources
armyrecognition.com
Indian use in bharat-rakshak.com
Missile TEL on military-today.com
s75 wiki
ZIL 157 wiki
On pvo.guns.ru
Model kits:
trumpeter kit
144airbattle.blogspot.com
Author's Renditions

S75 Dvina (SA-2 "Guideline") standard fixed ground, without the tripod and deflector

ZIL-157K TEL in Russian service, unknow Guard Unit 1969

Egyptian ZIL-157K, Yom Kippur war, 1973
Gallery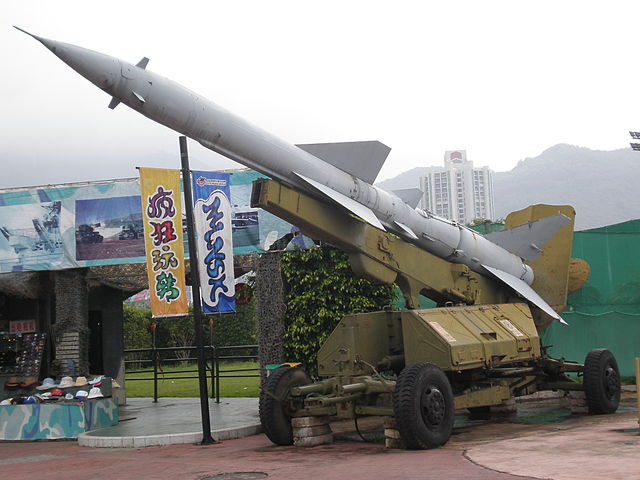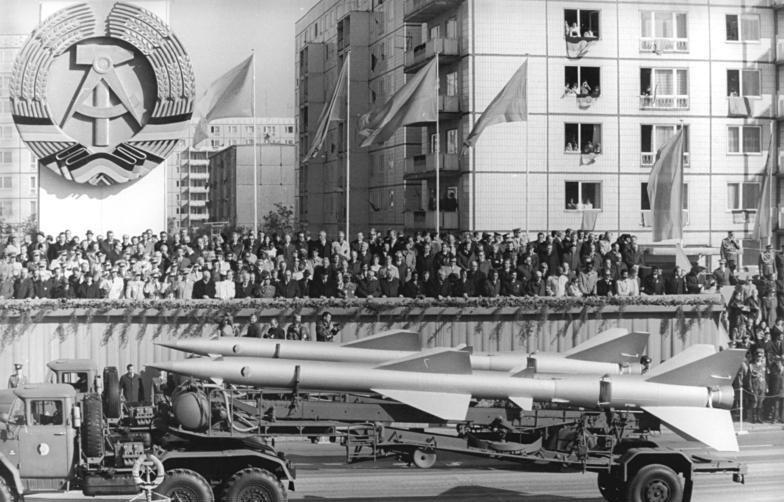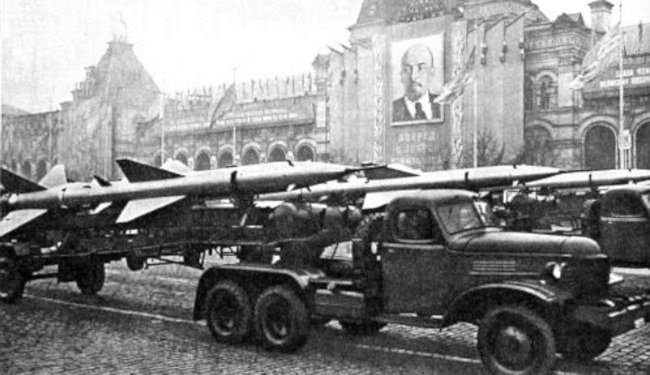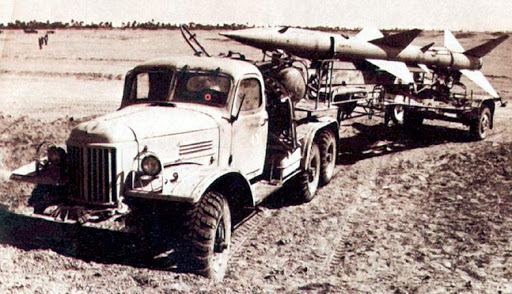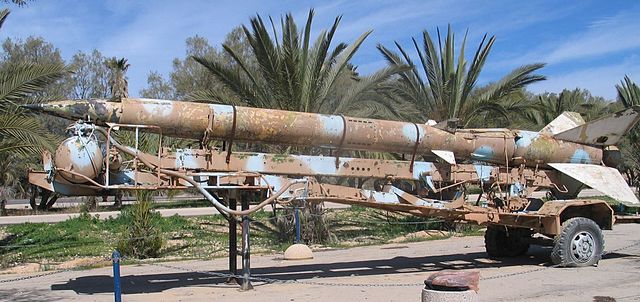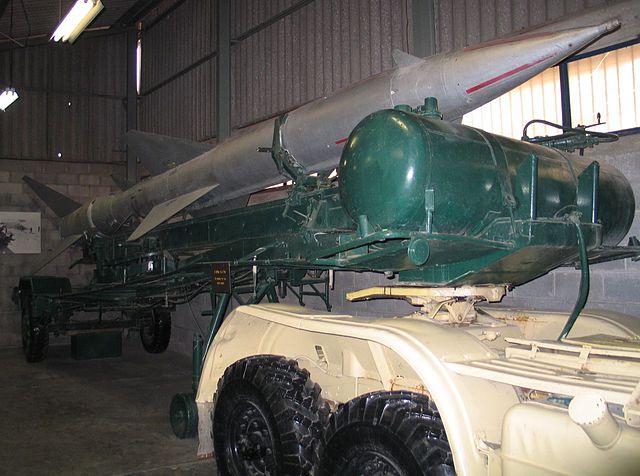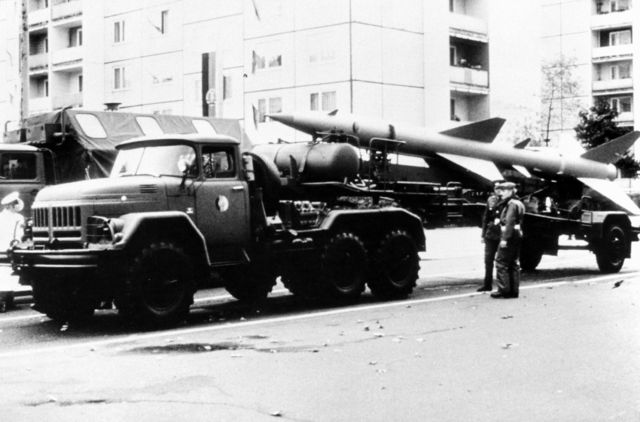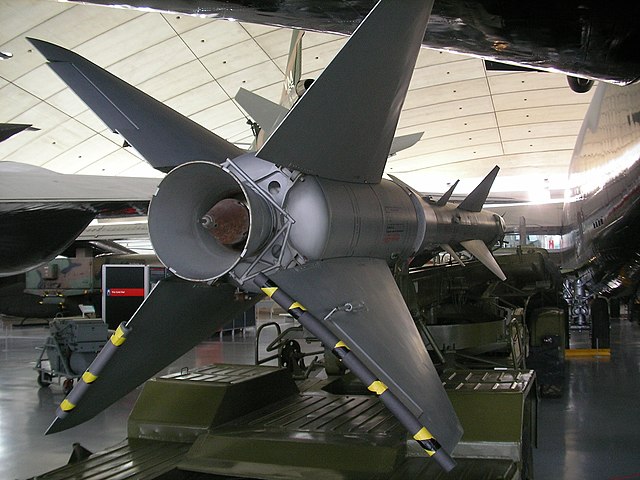 In Duxford Museum UK
---
Axis Trucks

Purchase this pagemarker and support the site !
Sd.Kfz 2, 6, 7, 8, 9, 10 and 11 were half-tracks designed just before the war as prime movers, to carry supplies, ammunition, personal, and tow artillery. Many were also converted during the war as armored versions carrying AA FLAK guns (Flakvierling, 37 mm, or the legendary 88 mm Rheinmetall als used as tank hunters), or were converted as nebelwerfer (rocket launching armored vehicles). They were built by Hanomag, Steyr, Mercedes-Benz, Bussing and many other manufacturers until 1945, over 20,000 half-tracks.
---
Cold War & Modern Vehicles
Modern Trucks