Interim Fast Attack Vehicle (1992)

Light 1.5t Truck, 157 built
Genesis and construction of the IFAV
The Interim Fast Attack Vehicle (IFAV) is a reconnaissance vehicle planned to be operated by the United States Marine Force Recon and Marine Expeditionary Units, SEALs. The latter until then operated a fleet of Desert Patrol Vehicles (formerly known as Fast Attack Vehicles) popularized as the "black dune buggy." However, it lacked cargo capacity and firepower, so Force Recon publushed via the US procurement agency a call for tender which was won by Mercedes USA, with a tailored militarized version of the Mercedes-Benz G-Class ("G-wagen") as the IFAV. They saw action in Afghanistan notably.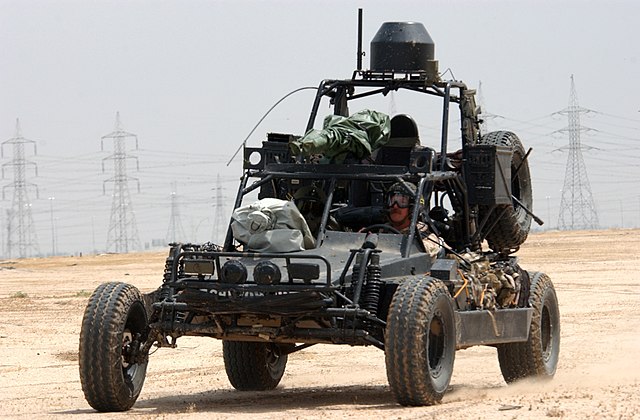 USN Dune Buggy deployed in Iraq, 1990
A primary key advantage of the IFAV is its capability to be transported by air, using the standard USMC workhorse helicopters CH-46 Sea Knight, CH-53 Sea Stallion, and in the future, the V-22 Osprey. Other improvements to the IFAV have made it far superior to the M-151 in most respects. The M-151 didn't quite have the mobility, speed, or durability to get Marines into the environments they will need to be in during the 21st century. The M-151's tendency to tip over as well as the fact that it used flammable unleaded fuel, made it a safety liability. Run by safer diesel fuel and equipped with greater handling ability, the IFAV appears to be tailor-made for the Marine Corps.
Design of the IFAV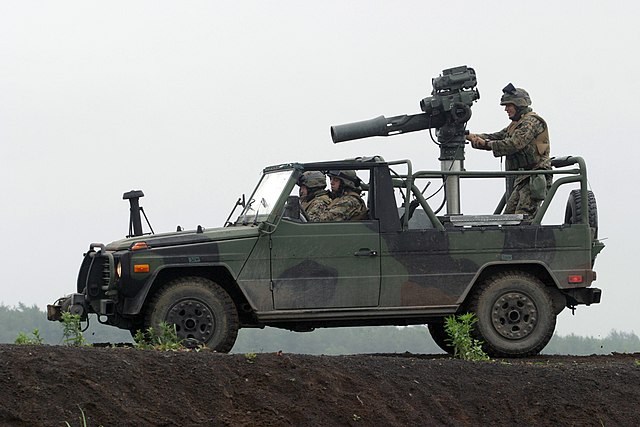 Originally unlike the M-151 designed in the late 1950s, the IFAV had 156 horsepower under the hood, turbo-charged for speeds up to 96 mph and capable f climbing up to 80% gradients as tested. It is also economical, running at 18-22 miles per gallon (12 mpg on the M151), enhancing its range considerably. Kevin Shusko, AVS vice president of training and logistics said "We made a lot of modifications to the vehicle to support the Marine Corps mission". Notably, the larger engine, air conditioning, automatic transmission, half-doors and integrated light armor kit.
The Marine Corp's Interim Fast Attack Vehicle (IFAV) concept was pushed forward towards the USMC via its DaimlerChrysler branch. It was a class G, well used as a laision/staff/recce vehicles of the Bundeswehr since decades. In US ordnance it was called "Mercedes-Benz MB 290 GD 1.5 ton truck off-road vehicle". It was built as the "Wolf Gelaendegaengige Kleinfahrzeuge" small all terrain vehicle for the German Bundeswehr as said, and well proven. It was first deployed to a US Marine unit in November 1999 as the IFAV replacing the 1981 M-151 Fast Attack Vehicle, a derivative of the humvee. The Marine commanders wanted an increased offensive power. This vehicle is manufactured by Magna Steyr (Austria) for Mercedes-Benz (Germany). Unit cost is circa $100,000. After retirement, these vehicles sold well on the US civilian market.
General caracteristics
The basic G-class, minitary standard of the Bundeswehr is its core base, keeping the same chassis and transmission, engine, general look and feel. However unlike the original vehicle, it has only minimal armor, lightened with most of the original body removed and replaced by tubular framing, both for overhead protection, structural strenght, and attachment of various ordnance and payloads.
Powerplant & Mobility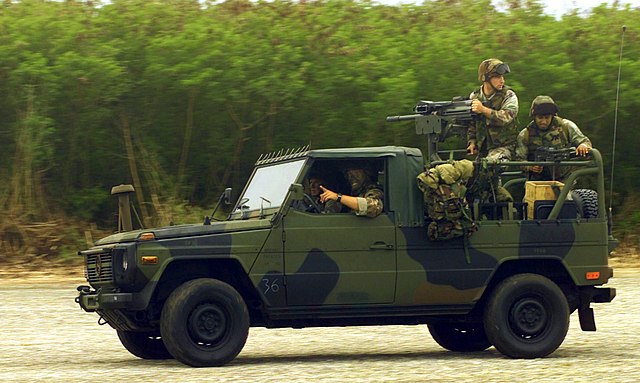 The vehicle in action, fast-moving
The vehicle was provided a 290 GDT diesel on a sturdy 4×4 chassis, a much more traditional "Jeep" type truck. The engine is a more modern derivative of the original Mercedes-Benz OM 615 2.9-liter diesel which developed 156 hp. Its top speed is above 120 km/h on flat, with a range of circa 600 km. It is capable of climbing a 70% gradient, 30% Side slope, 50cm Vertical step gap a 0.5 m wide trench and ford 0.6m of water. It could fit inside of a CH-46 or CH-53 bay helicopter, with its tubular framing folded down.
Armament
The vehicle supports a large range of weapon systems, like a 249 squad automatic weapon, M2 .50 caliber, tube-launched optically-tracked wire-guided missile system. Its usual range of weapons included a Mk 19 automatic 40 mm grenade launcher, but there were two pintle mounts on either side, and more could be accomodated. Alternative to the Mk 19 located in a ring mount centrally in the vehicle, a M2HB HMG can be also installed, bringing some heavy firepower. The crew of two forward is completed by up to six Marines in the rear compartment, seated and standing, with their personal gear.
⚙ Interim Fast Attack Vehicle 1992 specifications

Dimensions
c4.2 x 1.7 x 1.9 m
Weight
Less than 1.5 t
Payload
Up to 1.5 t
Engine
Mercedes-Benz 290 GTD 2.9-liter diesel, 156 hp
Performances
Top speed 130 km/h, Range 600 km
Armament
Mk 19 GL, various pintle mounts and attachments, see notes.
Tactical Mobility
Helicopter transportable
Status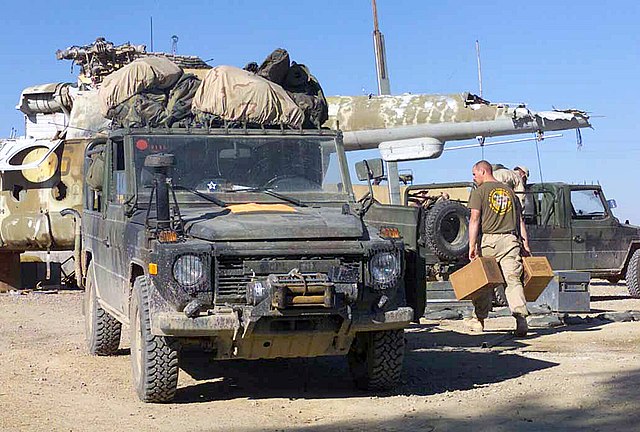 The IFAV entered service with the 2nd Combat Engineer Battalion, USMC, Battalion Landing Team 3/6, and 26th Marine Expeditionary Unit (Special Operations). 18 vehicles made their way from Camp Pendleton to Fleet Support Division Barstow. The IFAV was used operationally to recon a bivouac site to Army soldiers from the 101st Air Assault Division, at Kandahar International Airport in Afghanistan (Operation Enduring Freedom). The IFAV was replaced by the HTTV and
ITV-LSV
since the 2000s.
The USMC Interim Fast Attack Vehicle derived from the Mercedes-Benz Geländewagen 290 to replace the modified M151A2 1/4 ton truck jeep appeared in the 1990s, with 157 aquired in total, distributed as follows: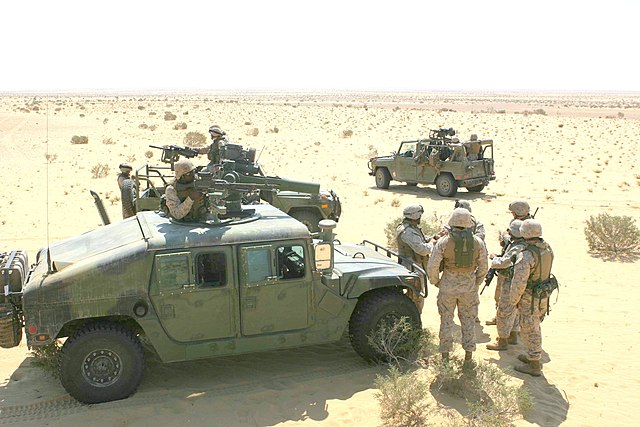 Combined Anti-Armor Team with a Hummer and IFAV, Afghanistan, 2000s
Marine Expeditionary Force (MEF) Camp Pendleton, CA (33);
MEF Camp Lejeune, NC (25);
MEF on Okinawa, Japan (27);
17th Force Recon, Afghanistan (22);
3rd Force Recon Bn, Iraq (23);
1st Provisional DMZ Police Company, Korea (15);
Various miscellaneous and reserve vehicles (12).
Read More/Src
snafu-solomon.com
mclbbarstow.marines.mil
hotcars.com
calameo.com/
panzerbaer.de
warriorlodge.com
americanspecialops.com
CC photos
globalsecurity.org
wikipedia
The G-class on mil. today
military-today.com full list
---
scalemates.com
rubicon-trail.com
armyshark.com
warwheels.net: About the replacement HTTV
Illustrations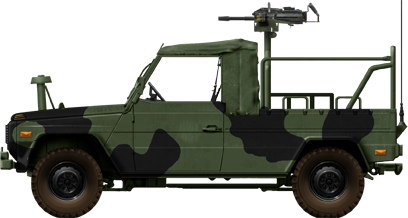 Example of a vehicle tested by the USMC in 1992.
Photos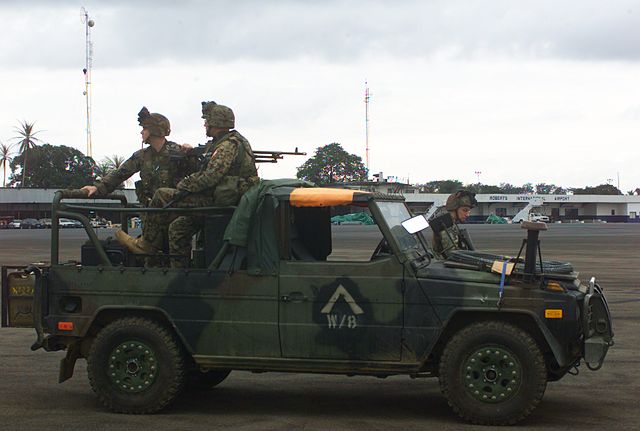 Vehicle of the 26th MEU in Liberia, 2004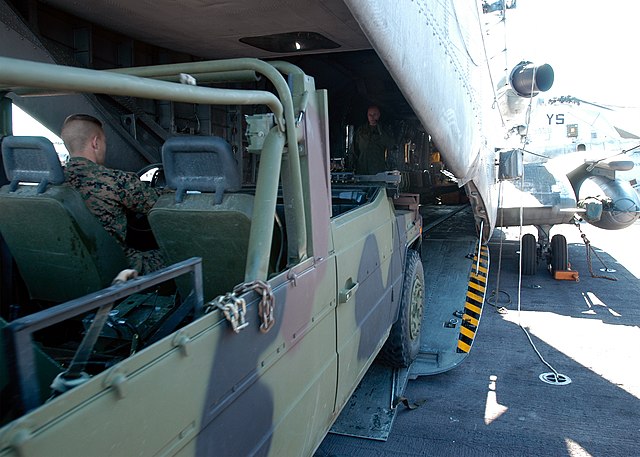 USMC trias of the 26th Marine Exp. Unit boarding the bay of a CH-53E Super Stallion fom USS Kearsage (LHD-3)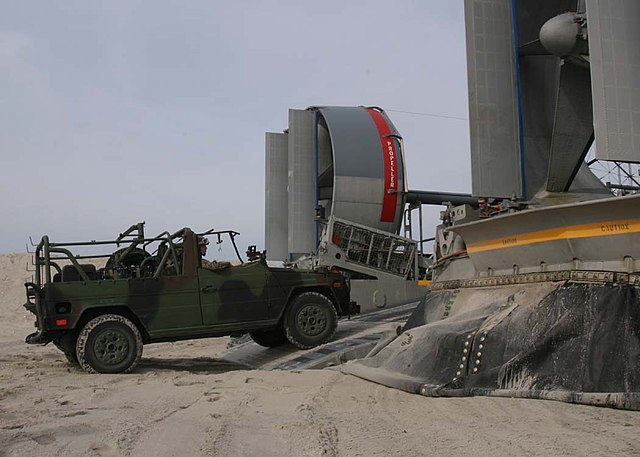 USMC IFAV boarding an USMC LCAC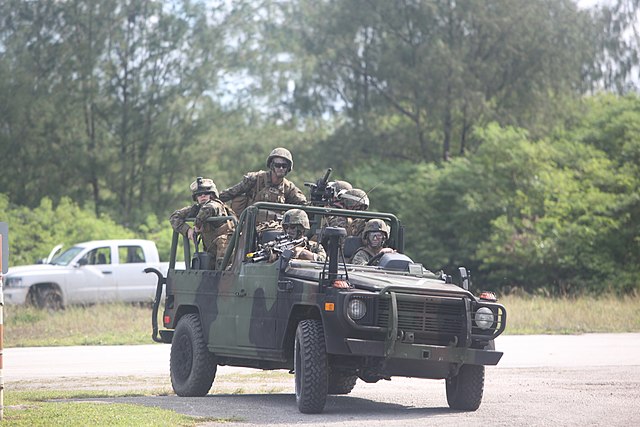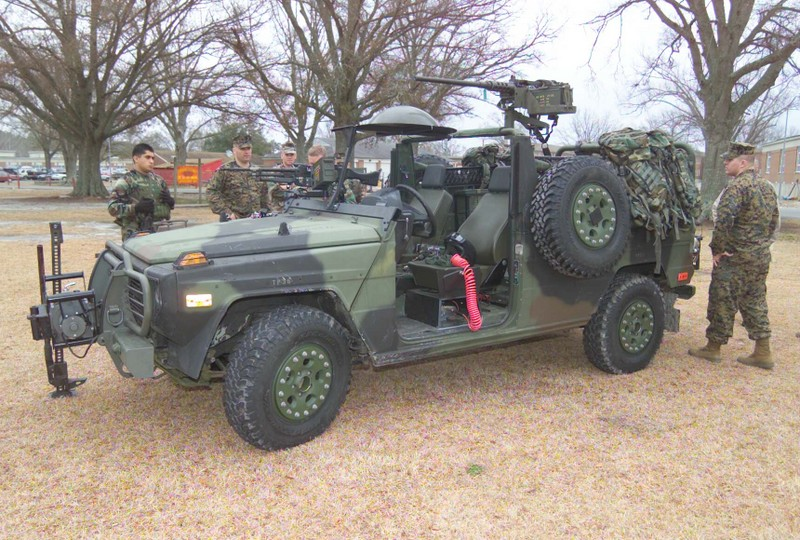 Videos
---
Axis Trucks

Purchase this pagemarker and support the site !
Sd.Kfz 2, 6, 7, 8, 9, 10 and 11 were half-tracks designed just before the war as prime movers, to carry supplies, ammunition, personal, and tow artillery. Many were also converted during the war as armored versions carrying AA FLAK guns (Flakvierling, 37 mm, or the legendary 88 mm Rheinmetall als used as tank hunters), or were converted as nebelwerfer (rocket launching armored vehicles). They were built by Hanomag, Steyr, Mercedes-Benz, Bussing and many other manufacturers until 1945, over 20,000 half-tracks.
---
Cold War & Modern Vehicles
Modern Trucks