GAZ-AA Truck (1931)
Soviet Light 4x4 Utility Truck (1930-38), A Million built
The "Polutorka", legendary interwar Soviet truck

The GAZ AA, nicknamed the "Polutorka" was the most common truck in service in the Red army when the war started with about 155,000 for one million produced, used by the civilian services of USSR. It was a licence-production version of the famous Ford AA, and in 1938 was declined into the simplified GAZ MM and 6x6 GAZ AAA. They were also the base for numerous utility vehicles and gained fame during the siege of Leningrad.
Development and production
From 1919, the Soviet State started to prospect abroad for trucks in helping rebuilding its devastated economy. One pf the most prominant manufacturer for its mass production, Ford, was contacted. The purchased commision therefore obtained the Ford Model TT and later the Ford Model AA truck as it was available from 1928. Both were imported into the Soviet Union, the latter to around 10,000 vehicles. From 1926 already however it was established Soviet Union would need its own production vehicle to be less dependent of imports and a possible embargo.
In 1928 so, the Soviet Union funded and created a company called
NAZ
. About 3,000 employees were hired in order to start an assembly line, however without the training and infrastructure, help was sought from Ford. With the proper tooling, setup and basic training, NAZ started to assemble locally knock-down kits arrived by shipping, of the Ford Model AA.
In 1931, the NAZ-AA started service with the civilian but mostly military use, as well as passenger versions of the Ford Model A (NAZ-A). By 1933 the factory was expanded, modernized, and renamed GAZ for "Gorky Automobile Plant" ("Gorkovsky Avtomobilny Zavod"), based in Nizhny Novgorod.
Therefore both vehicles became the GAZ-A and GAZ-AA. The truck quickly became very popular in civilian service. GAZ would assemble also the Chevrolet G7107 and G7117 from parts shipped from the USA under Lend Lease. Also, the company produced en masse the GAZ-AAA, a 6x4 2t truck variant, from 1934 to 1943. There was even an experimental GAZ-AAAA 8-wheeled car in 1936 and the GAZ-410 (or GAZ-S1) dump truck produced from 1934 to 1947 and using a lot of common parts. The company also produced the GAZ-64 4x4 field and staff car (1941–1943).

Gaz AA towing a 37 mm antitank artillery piece
Production
The total number of GAZ AA is unknown for certain, and only could be estimated. Most authors agreed that around one million of these were delivered until 1938. However Ford reguisted licence copies attested than 985,000 AAs were built by GAZ in the from 1932 to 1950. The AA was replaced by the MM at that date, no longer covered by the licence. From 1932, 60 trucks exited the factory each day. At some point, over 65% of all automobiles manufactured in the USSR were GAZ-AA. 1,023,000 copies off both AA and MM are known to have been used.
In addition to the Gorki plant,
Gossudarstwenny Avtosprotschny Sawod imeni
or "KIM", a German state-owned car assembly plant assembled the model in Moscow from kits in "Zavod Moskva-19" from December 1932, 30% of the production went through the KIM plant. In August 1933, it became a branch of GAZ until 1939.
The successor: GAZ MM
The GAZ-MM had a maximum usable weight of 1.5 tons and was delivered unti 1942 as a simplified version of the Ford Model AA made under licence. More than 150,000 were used by the Red Army. It was given a better 50 HP engine (1938) but still internally called GAZ-AA by the Factory. The name was generally accepted as the standard wartime model with for some versions, no doors, front brakes or front bumpers and front plain welded fenders, single headlight. From mid-1942 wooden doors for the with sliding part were added; Amazingly despite the age of the design, production of the MM went on until 1950, via UAZ (1947-1950). It was the equivalent of the
ZIS-5V
. The GAZ MM and its variants will be the object of another article as well as the AAA.
Design of the GAZ AA
Chassis layout and bodywork
The GAZ AA war virtually a copy of the Ford model AA, but upgraded later to the
Ford BB
standard. It used a classic FR layout or "Front engine, Rear drive". The chassis and body were the same, and as usual for a light truck, there were two paired roadwheels on the rear axle to support the load, simple tires on the front. Dimensions were as following: 3,440 mm (135.4 in) for the wheelbase*, 5,335 mm (210.0 in) in oervall lenght (bumper to bumper), a width of 2,040 mm (80.3 in), and height 1,970 mm (77.6 in). It had a Curb weight of 1,810 kg (3,990 lb).
*For the Ford BB it was the equivalent of the SWB (short wheelbase), of 131 in (3,327 mm). So it was longer than the original. It was also larger at 80.3 in versus 67 in (1,702 mm) on the US model.
It was a classic two-seater, with simple manual folding glass windows, a profiled cabin roof ending with a sun/rain deflector and a removable cache in it. There was a simple aeration system inside for ventilation, but the vehicle was in no way amphibious. The flatbed had a maximal load capacity of 1,500 kg hence the classification, 1,5 ton. The front wheels were protected by classic stamped fenders, but there was none over the rear axle.
Instead, the flatbed was just surelevated on two sets of wooden framing and four supports. The flatbed itself was made in two layers of wood, surrounded by wooden panels assembled by four riveted braces, mounted on hinges so that they could be lowered down, as the back panel. Five frames were mounted in sockets over it to strap a tarpaulin. There was a small window at the back of the cabin, eliminated on the GAZ MM.
The two headlights were welded on a simple bar running across in between the fenders and under the right one was situated the horn. Standard light were fitted at the rear and a hook for towing light payloads.
Engine and performances
The GAZ engine was a copy of the Ford 201 CID (3.3 L) 4-cylinder inline, coupled with a 4-speed manual geabox and reverse gear. It was also a four-cylinder gasoline engine, which displaced 3.285 liters, had an output of 29.5 kW (40-41 hp)@ 2,200 rpm. Tank capacity was 40 liters gasoline, enough to cross 215 km by road. It used a mechanical transmission with the same arrangement, four forward gears, one reverse gear and could reach a top speed of 70 km/h, even loaded. The engine went with a dynamo with preheater for winter service and handcrank. The Cylinder diameter and piston stroke were 98.43mm × 107.95mm. The compression ratio was 4.22/1 and maximum torque 16.5 kGm (162 Nm). Average consumption was 20.5 liters per 100 km.
As all Ford models of that time, made for bad roads, the GAZ AA had off-road capabilities and a spare tire strapped under the rear chassis to be easily accessible. The GAZ MM was however better optimized, notably with reinforced leaf springs and new military tyres with better grip.
Variants of the GAZ AA
GAZ MM: Simplified version from 1938
GAZ AAA: 6x6 variant, base for many other vehicles
GAZ-60: 1½-ton Halftrack
GAZ-65: 1½-ton Halftrack
GAZ-55 Ambulance
In Military service: The "Polutorka"
The GAZ AA, a beast of burden of the red army when the war started, was robust, reliable and could consume even the worst Russian gasoline assemblies without problem. It was the base for countless variations, mostly based on the sturdier 3-axle GAZ-AAA and halftrack GAZ-60.
Of course in military service the 150,000 GAZ AA in service were unarmed, but the driver's own personal pistol. While carrying troops, the latter still could fire in a "tank desant" mode, but the vehicle itself was neither armed not armoured. However it was capable of towing various ordnance, mortar, light gun, AA or AT, and many received a variety of weapons mounted on the flatbed, like in particular the 12.7 mm DsHk or the heavier 25mm 72-K 1940 AA gun. The GAZ AA was already used for supplying border troops close to Mandchuria, later fighting at Khalkin Gol.
By the end of 1939 it was also deployed on the rare roads available during the winter war in Finland and the invasion of Poland. Most of these were lost however were lost during the catastrophic retreat from the summer to the winter of 1941 (Operation Barbarossa). The GAZ AA however gained immortality during the 3-year siege of Leningrad, carrying urgently needed food over Lake Ladoga during the winters. The driver and captain were traveling with both doors open in case the ice was about to gave up during the inter-season, ready to abandon the vehicle.
Following the 1941 pocket mopups by the Panzerdivisions, many GAZ-AA ended in German hands. They appreciated its ruggedness, well suited for Russian and used them until spare parts were unavailable. The remaining GAZ AA were still around in 1945 in small numbers. They had been already superseded by more modern or practical models such as the MM, GAZ-60 and 65 Halftracks.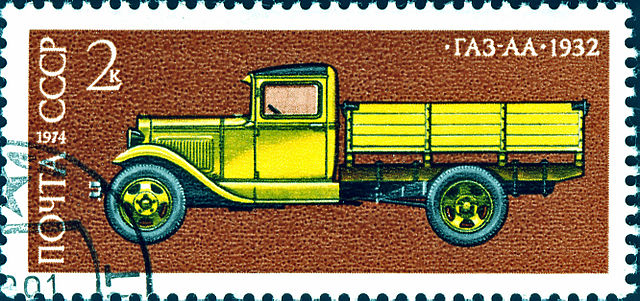 gaz-aa-commemorative-stamp-1974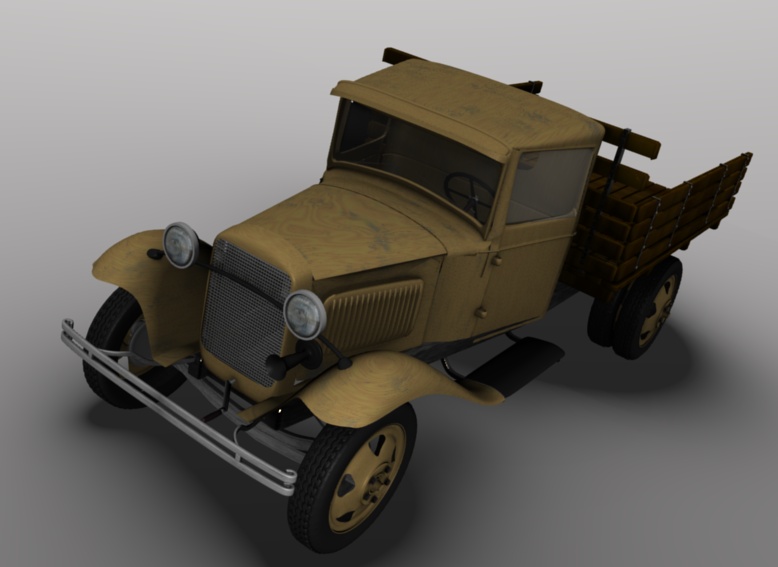 GAZ_AA_Polutorka_Truck_3drendition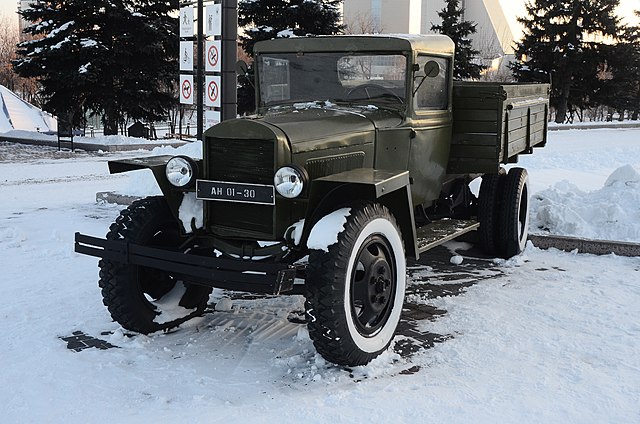 GAZ-AA-winter2016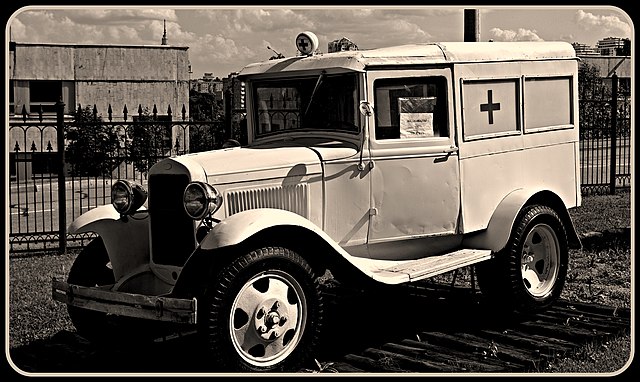 Ambulance_GAZ-AA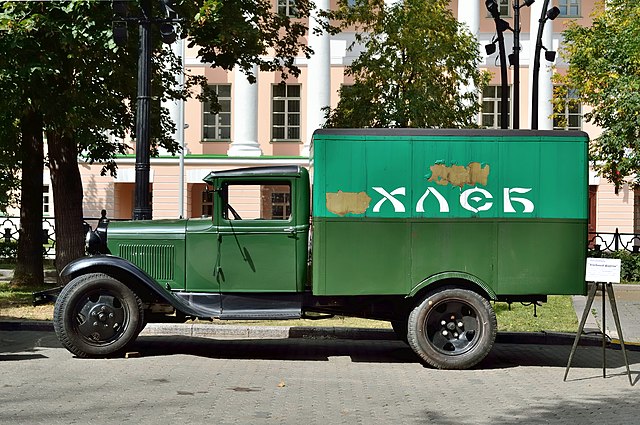 GAZ-AA_Bread_van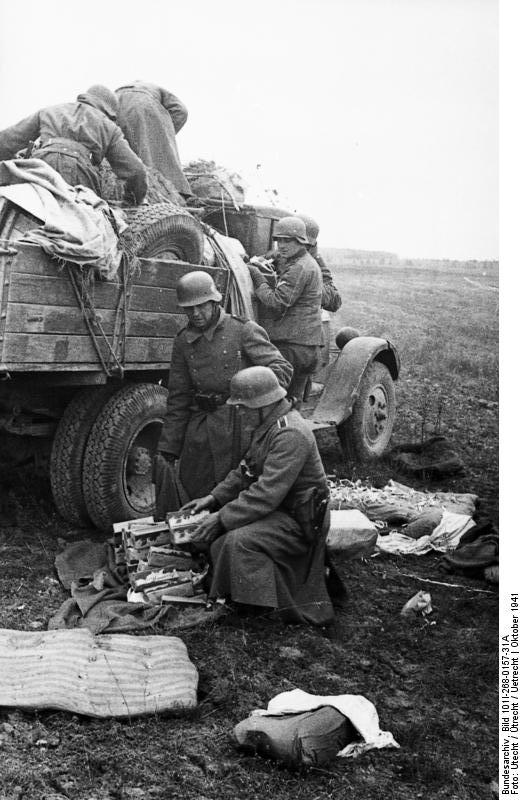 Bundesarchiv_GAZ-AA-German-service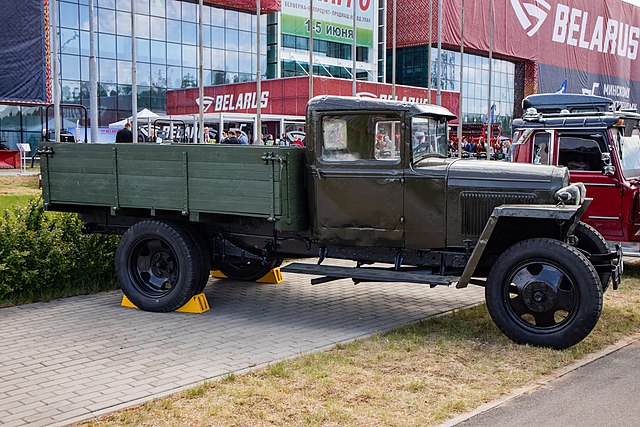 GAZ-MM_Belarus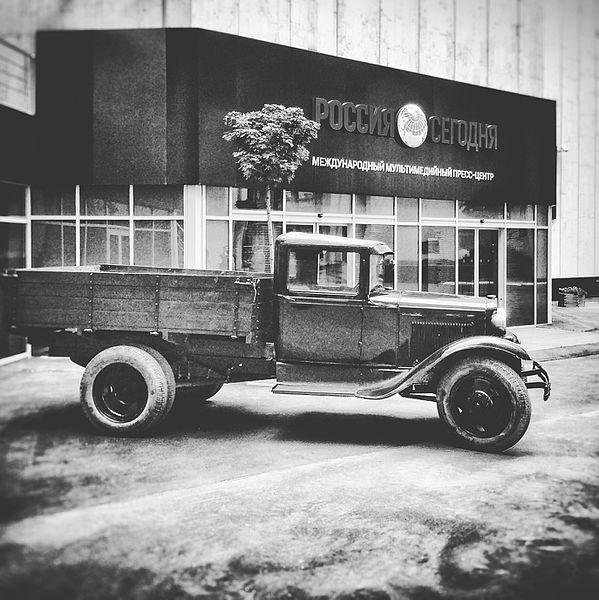 Moscow-gaz-AA-june-2016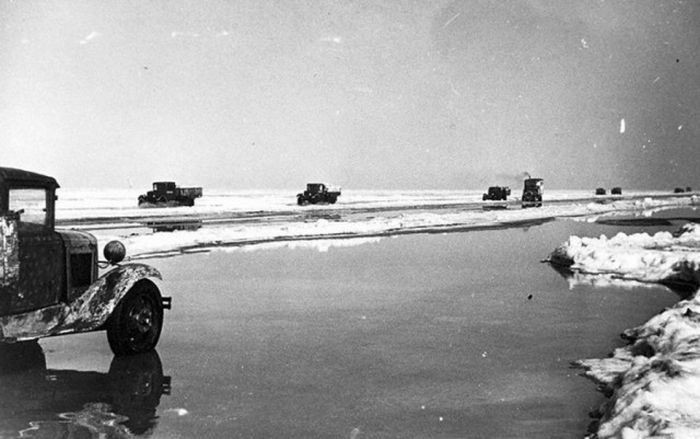 spring_Road_of_Life_on_Lake_Ladoga-GAZ-AA
Sources/Read More
Trucks of the Soviet Union: The Definitive History, p.42.
Andy Thompson: Trucks of the Soviet Union: The Definitive History
GAZ vehicles list
More photos (cc)
On materielsterrestres39-45
On the Ford AA
Video
The GAZ AA in 3D
Standard trucks

Standard AA fresh from the factory in 1933. Note that all interwar vehicle had their roadwheel metal rims, chassis, and fenders painted black for protection.

winter camo

Winter camouflage 1941-42

U27 Snow Camouflage

GAZ AA Grey

Winter camouflage

Tri-tone camouflage

Another model

Variants

Postal Truck at Rusza, Moskow, 1950

Postal Truck, Stalingrad Oblast

Unknown GAZ AA

GAZ AA

GAZ AA in German service
Specialized variants
Cabin BM-3 version
GAZ-410 dump truck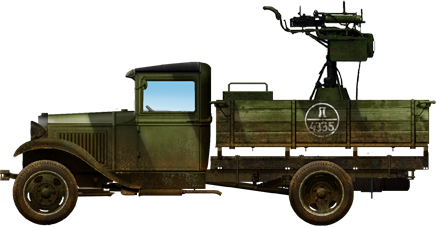 GAZ AA with Maxim quad machine gun AA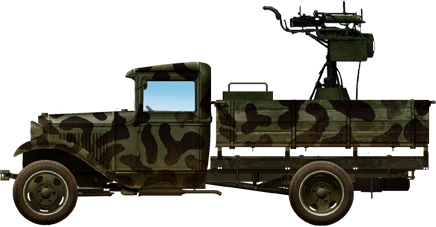 GAZ AA with Maxim quad machine gun AA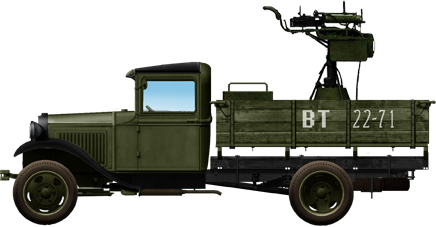 GAZ AA with Maxim quad machine gun AA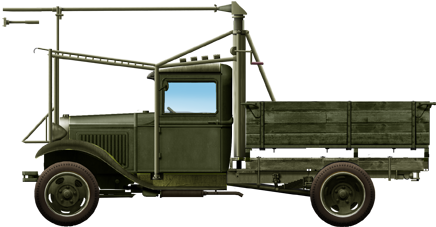 GAZ AA equipped with an aircraft starter system
GAZ AAA, 6x6 variant
Gallery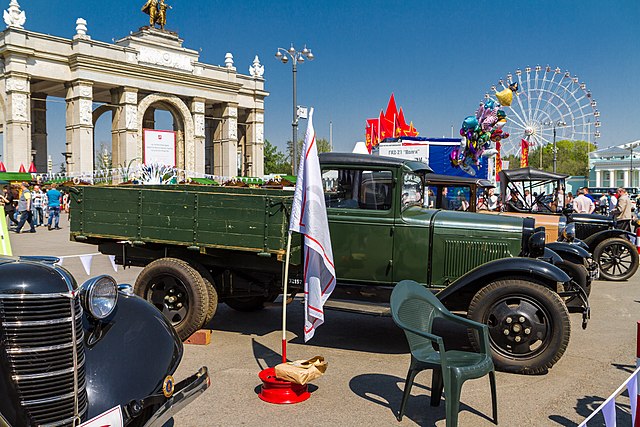 GAZ-AA-Ostankinsky_District_Moscow,_Russia_panoramio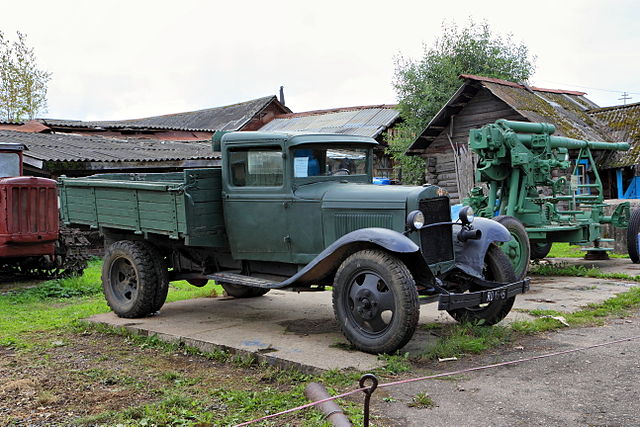 GAZ-AA-Myshkin_Museum_unique_technology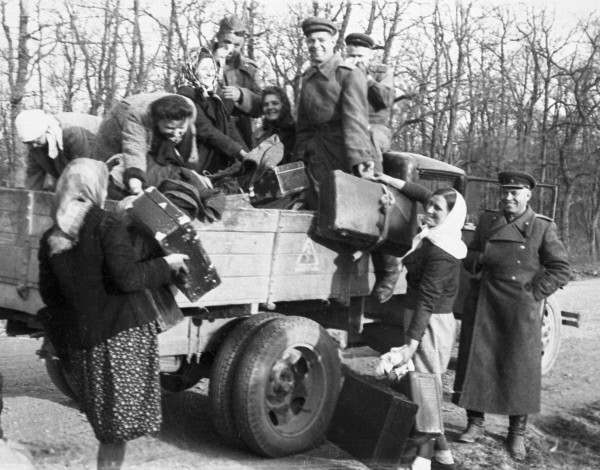 GAZ-AA-Women_returning_home_after_the_war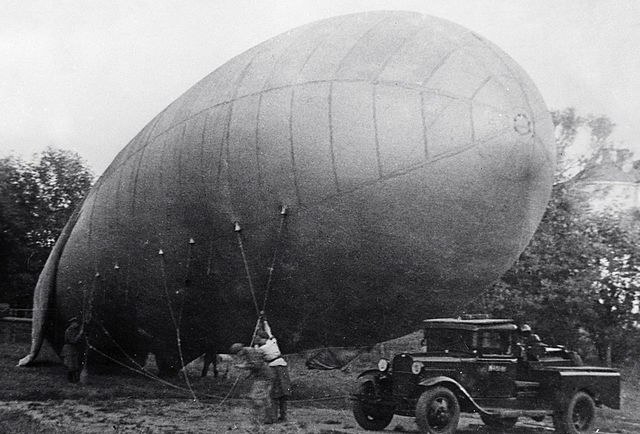 GAZ-AA-service-truck-barrage-balloon-RIAN_archive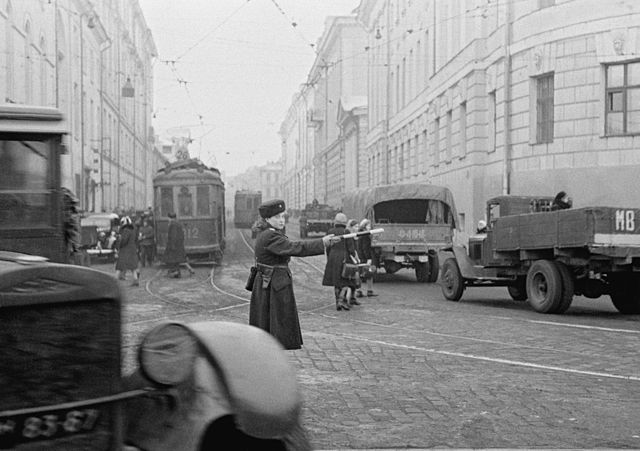 RIAN_archive_493933_GAZ-AA_on_a_Moscow_street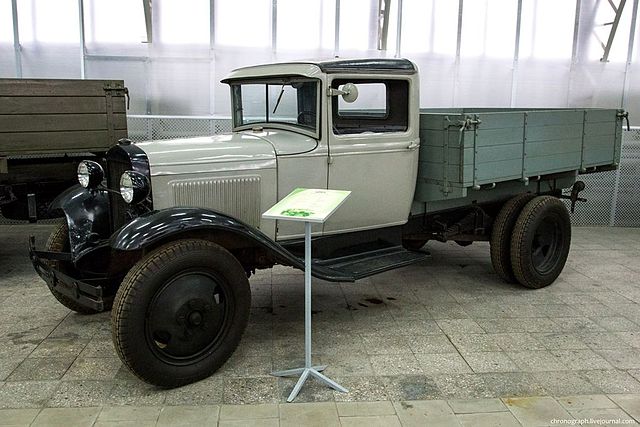 GAZ-AA-museum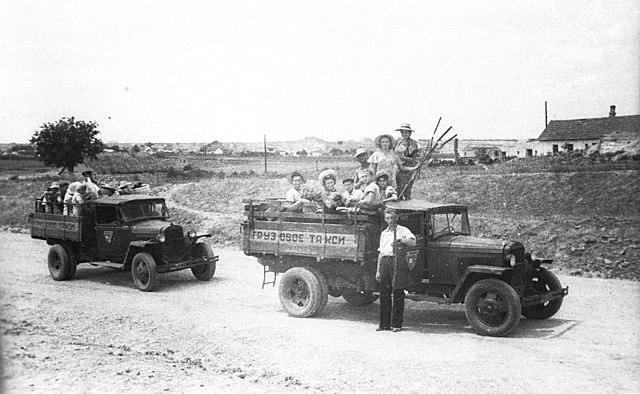 Civilian service 1952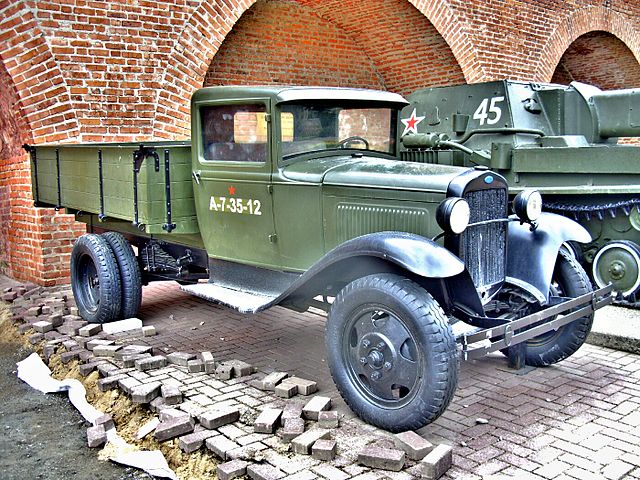 GAZ-АА-museum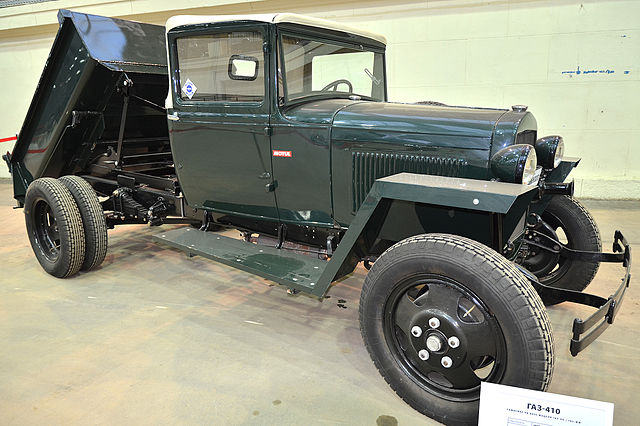 GAZ 410 dump truck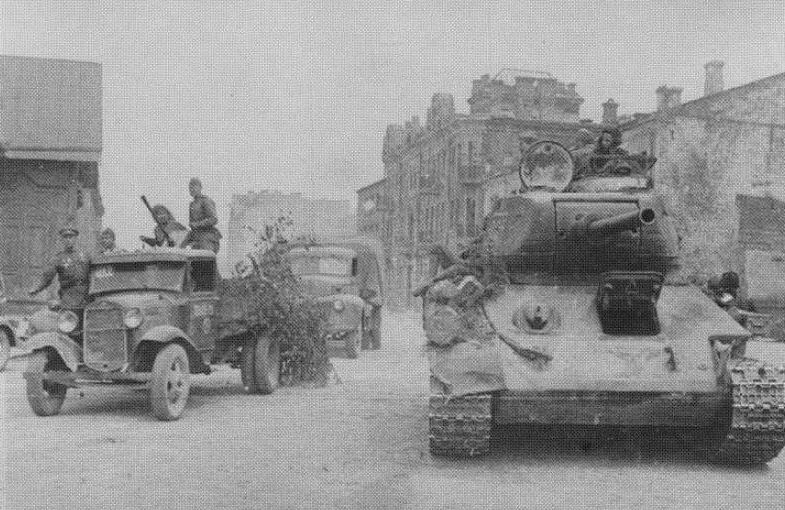 GAZ AA in action in Minsk, 1944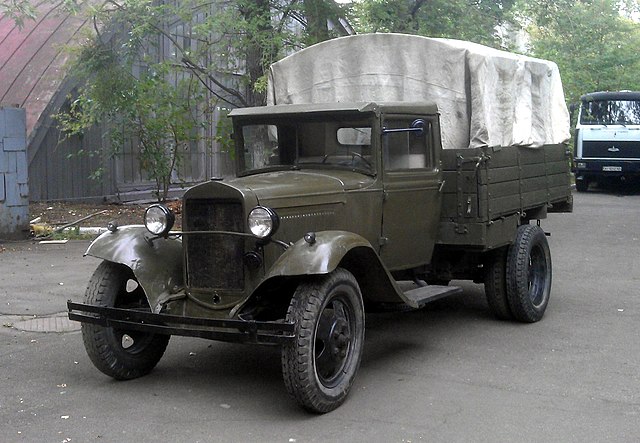 GAZ AA in Kiev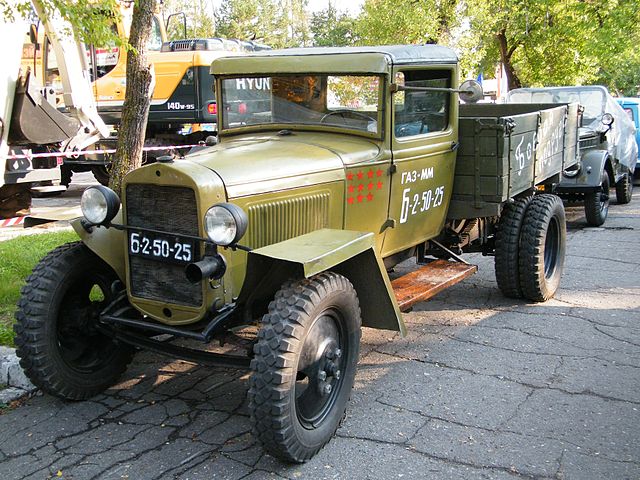 GAZ MM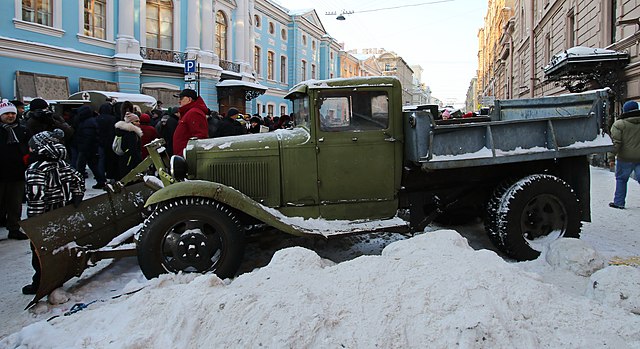 GRAZ with a snow plow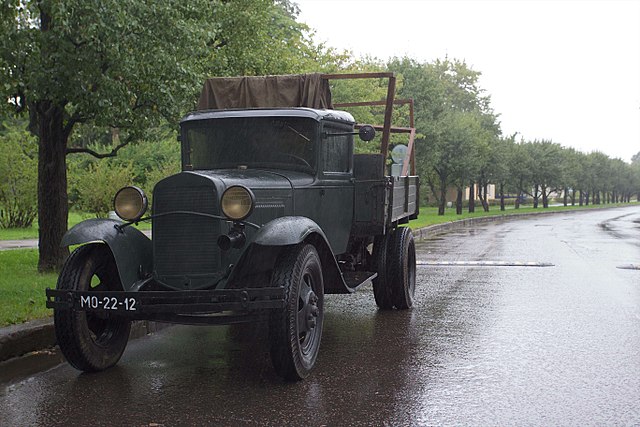 VDNH 21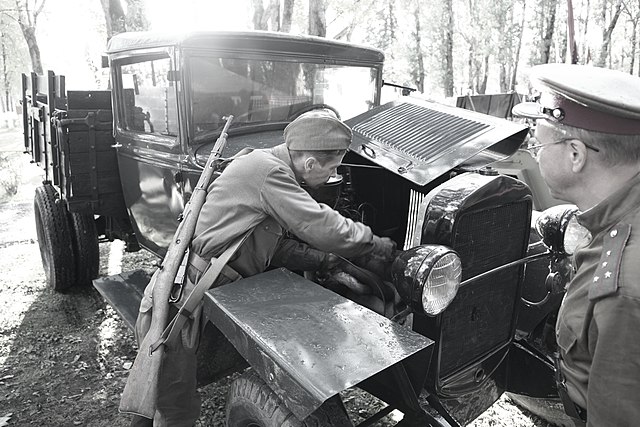 GAZ AA maintebance, modern reenacment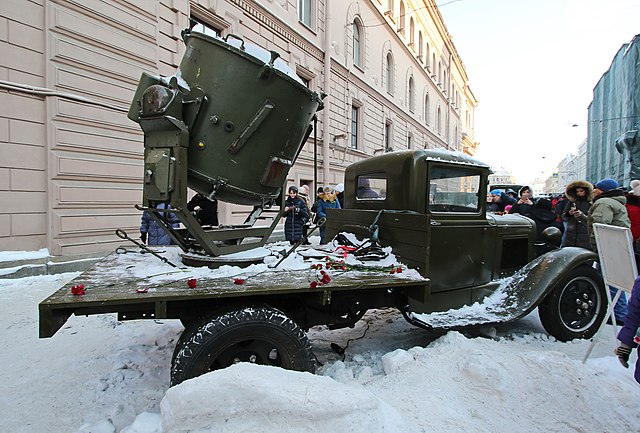 GAZ AA with projector, Moskow
GAZ AA engine closeup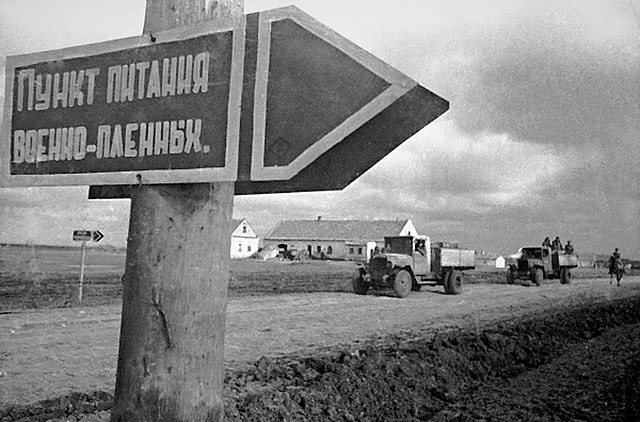 GAZ AA, April 1944
---
Axis Trucks

Purchase this pagemarker and support the site !
Sd.Kfz 2, 6, 7, 8, 9, 10 and 11 were half-tracks designed just before the war as prime movers, to carry supplies, ammunition, personal, and tow artillery. Many were also converted during the war as armored versions carrying AA FLAK guns (Flakvierling, 37 mm, or the legendary 88 mm Rheinmetall als used as tank hunters), or were converted as nebelwerfer (rocket launching armored vehicles). They were built by Hanomag, Steyr, Mercedes-Benz, Bussing and many other manufacturers until 1945, over 20,000 half-tracks.
---
Cold War