Wanshan WS2600 (2006)
The original aircraft carrier killer truck.
Probably after a lot hype that Peking seems to appreciate, western medias always hungry to sabre-rattling boasts, fed by Chinese informations made this weapon system the perfect aircraft carrier killer", directly aimed at the USN task forces in the region. They operates close to the souther China coast to gain the best of their intermediate range, but what really sparked international interest was possible deployment in the highly contested spratley islands, turned into long-range unsinkable aircraft carriers over the years by the Chinese authorities.
Of course the present subject is about the TEL (Transport Erector Launcher) of the PLA, not the DF-21 missile. However since the vehicle was tailored to carry the later, they are both impossible to separate. The company behind it, Wanshan Special Vehicle, officially Hubei Sanjiang Space Wanshan Special Vehicle Co., Ltd is a truck and bus manufacturer in China. Its WS-series military trucks are used by the People's Liberation Army and it is one of the three Chinese manufacturer of transporter erector launchers (TEL). Production is unknown, and probably related to the number of DF-21 missile estimated available, so around 50.
About Wanshan TELs and trucks
The first model delivered was the "special wheeled chassis" with a 6x6 configuration. It's a reduction of the larger WS2400 8x8 utility truck. Some sources report production commenced in 1999 and its payload capacity is of 16 000 kg. This high mobility vehicle is used as a TEL, carrying two P12 short-range ballistic missiles. There are also command post and workshop version, as far as known.
The Wanshan WS2400 8x8 is another model derived from older Wanshan trucks, based on Soviet designs. The WS2400 is an evolution of the WS580 based on the MAZ-543. Later production models are based on the Belarusian MZKT designs, with German technology transfer, German engines and transmissions. The 2400 is used as a TEL for several missile systems, like the DF-11 SRBM. It has an engine located behind the cab, mated to ZF automatic transmission. It is equipped with a central tyre inflation system and similar to the Taian TA5380/TA5450 special wheeled chassis from the Taian Special Vehicle Company.
Design
The WS2600 is a large transporter erector launcher with a 10x10 configuration is enturely redesigned to carry a single ballistic missile, and most famously, the DF-21 short-range ballistic missile. This is a 35-ton TEL produced and developed by Wanshan and currently one of the workhorse of the People's Liberation Army Rocket Force.
The WS2600 was developed by a joint Sino-Belarusian venture. Its appeared in around 2006 as a larger version of the WS2400, with an additional axle and tailored to carry ballistic missiles. Like the previous mode, it benefits from German technology transfer, with German engines and transmission systems. The WS2600's payload capacity is estimated around 40 tpnnes (40,000 kg or 80,000 Ibs.). Its carries various medium-range ballistic missiles but the most famous of these is the DF-21C (CSS-5 Mod 3). Other applications are possible, but not documented yet. The WS2600 has good cross-country mobility and off-road capabilities thanks to its large military-grade tyres and central tyre inflation system.
The WS2600 shows a 4-door cab accommodating the driver and around 7 pessengers, the missile launch team. The powerplant is a Deutz turbocharged diesel engine with an output of 544 hp, located behind the cab. It is mated with a ZF automatic transmission. The vehicles shown five axles but is in reality a 10x8. The Wanshan WS2600 can operate in various climatic conditions, as shown in Chinese footage, from southern tropical forest to icy norther deserts, in temperatures ranging from -40°C to +50°C. The cabin is standard, and not having the split cabin forward separated by the engine. The cabin is tall enough to have two-stage steps at its base, and an all-integrated bumper with protected lights and blackout lights, military grade. There is also a towing apparaus at the front if the vehicle was bogged down. The roof of the vehicle comprises all special vehicle/exceptional convoy gyrolights, warnings and siren. Handbars are located on top to help climbing on the roof. The rest of the vehicle is a long trailer with a central "trench" in hiwh the missile cradle is placed, including all the hydraulic apparatus to drive the hydyaulic arm to the rear, following a ramp, erecting the launcher to the vertical position. Each side comprised fuel tanks for the truck engine, cooling systems, control systems, and batteries, which powers and ignites the missile launcher. One launched the missile's trajecory could ber corrected via satcom.
The Wanshan company also proposes the WS25000 special wheeled chassisin 10x8/10x10 configurations and HOWO 10x10 chassis similar and also as a TEL, to carry ballistic missiles. The vehicle has a dimple on the roof to accommodate the large DF-21 ballistic missile canister, with the missile inside. Since it's an erector launcher, the canister is fitted with a pivoting support in which a long telescopic arm is fitted to the flatbed base below.
Mobility
Maneuverability of the vehicle as tested shown it capable of climbing a gradient up to 60%, including fully loaded. It is able to ford a river 1.1 m deep, but other field caracteristics are unknown. Meant for conventional hard surfaced roads, the WS2600 is still able to perform cross-country transport over rugged terrain, a tactical advantage over conventional trucks (like the ones carrying the Agni missile range).
Characteristics Wanshan WS2600
Weight (empty): 22.5 t, Payload: 40-42 tons
Cab seating: 1 + 7 men
Length 16.35m, Width 3m, Height 2.82m
Configuration: 10x8
Engine: Deutz diesel: 544 hp
Top speed, road: 70 km/h
Range: Circa 650 km
Armour: None
Armament: DF-21 SLBM
The DF-21 missile
The Dong-Feng 21 (DF-21; NATO CSS-5) or 'East Wind' is a two-stage, solid-fuel rocket, single-warhead medium-range ballistic missile (MRBM). It is developed by the Changfeng Mechanics and Electronics Technology Academy., since the late 1960s, completed around 1985–86. It was deployed only from 1991, as the submarine-launched JL-1 missile. It was China's first solid-fuel land-based missile also. A US study of 2008 estimates 60-80 missiles and 60 launchers are available wit the production of approximately 10-11 missiles yearly.
Originally developed as a strategic missile, its variants were designed for nuclear or conventional warfare, and was tested with high explosive and submunition warheads. In nuclear mode, the warhead yeld is about 300 kt. The DF-21D was guided with high precision via satellite to be able to be the first anti-ship ballistic missile (ASBM), the "carrier killer". The DF-21 is also developed into an anti-satellite weapon and anti-missile weapon carrier.
The actual launch unit in addition to the TEL requires support vehicles and covers about 300×300-meter area, making it easy to detect. The TEL requires solid ground when firing to prevent backblast and debris damage due, restricting the number of possible firing locations. Roads and pre-made launch pads are the best spots. DF-21D Specifications: Mass 14,700 kilograms (32,400 lb), Length 10.7 metres (35 ft), Diameter 1.4 metres (4.6 ft), Warhead 600kg and up to 5-6 200-300-500 kt MIRV (nuclear warheads). Solid fuel engine, with operational range of 1,500 km (930 mi; 810 nmi) for the DF-21D ASBM, flying at circa Mach 10 before re-entry. Its Guidance system is Inertial with a terminal active radar guidance. Its Accuracy is under 10m CEP with its BeiDou Navigation Satellite System and active radar.
The WS2600 in service
Drills have been carried out by the PLA's Army Rocket Force in early 2016, included a simulated use of the latest variant, the DF-21D, as anti-ship ballistic missile according to observers. During the Spring Festival, a Rocket Force missile brigade testes troops combat readiness relayed by the China Central Television, and also reported in a military news program. The Footage showed a dozen TELs from the brigade, leaving their garage and traveling among hills in southern China. They took up prearranged positions and practiced launching procedures.
After the first round, the TELs moved to another area and made another round of simulated launches. Observers in guancha.cn judged from vehicle exteriors, this was about the DF-21D unveiled during the Sept. 3, 2015 military parade in Beijing. The missile, dubbed the "aircraft carrier killer" by Western military analysts can be reloaded and prepared, anywhere outside its missile base. This allows a second strike to be staged after a short preparation time. During the parade it was described as a "trump card" in asymmetric naval warfare, and new milestone for the PLA's strategic strike capability.
US Analysts believe the DF-21D's range is 1,500 km, it equipped with maneuverable warheads and terminal guidance system. Shao Yongling ( a professor of military strategy at the PLA Rocket Force Command College, Wuhan) states also both the DF-21D and DF-26 are probably the only ballistic missiles designed to sink aircraft carriers. Another exercise sowed two short-range ballistic missile brigades in live-fire drills, down south in tropical forests but also deployed in the northern deserts of the country, demonstrating its adaptabilitry.
The PLA Rocket Force set up in late December 2015, replace the Second Artillery Corps in charge of China's ballistic missile force since the 1960s. According to PLA Daily, this Rocket Force maintains at least nine missiles in active service at all times, as a permanent "MAD" like routine alert force. This force deployed the long range DF-31A SLBM (Interocntinental), the DF-26 (intermediate) and CJ-10A ground-launched cruise missile.
Read More/Src
http://www.military-today.com/trucks/gangwei_ws2600.htm
http://www.military-today.com/trucks.htm
http://www.china.org.cn/china/2016-02/16/content_37798069.htm
http://www.offroadvehicle.ru/AZBUCAR/Wanshan.html
Illustrations

WS2600 of the Army, in travel mode, with parade tyres, as shown in 2015.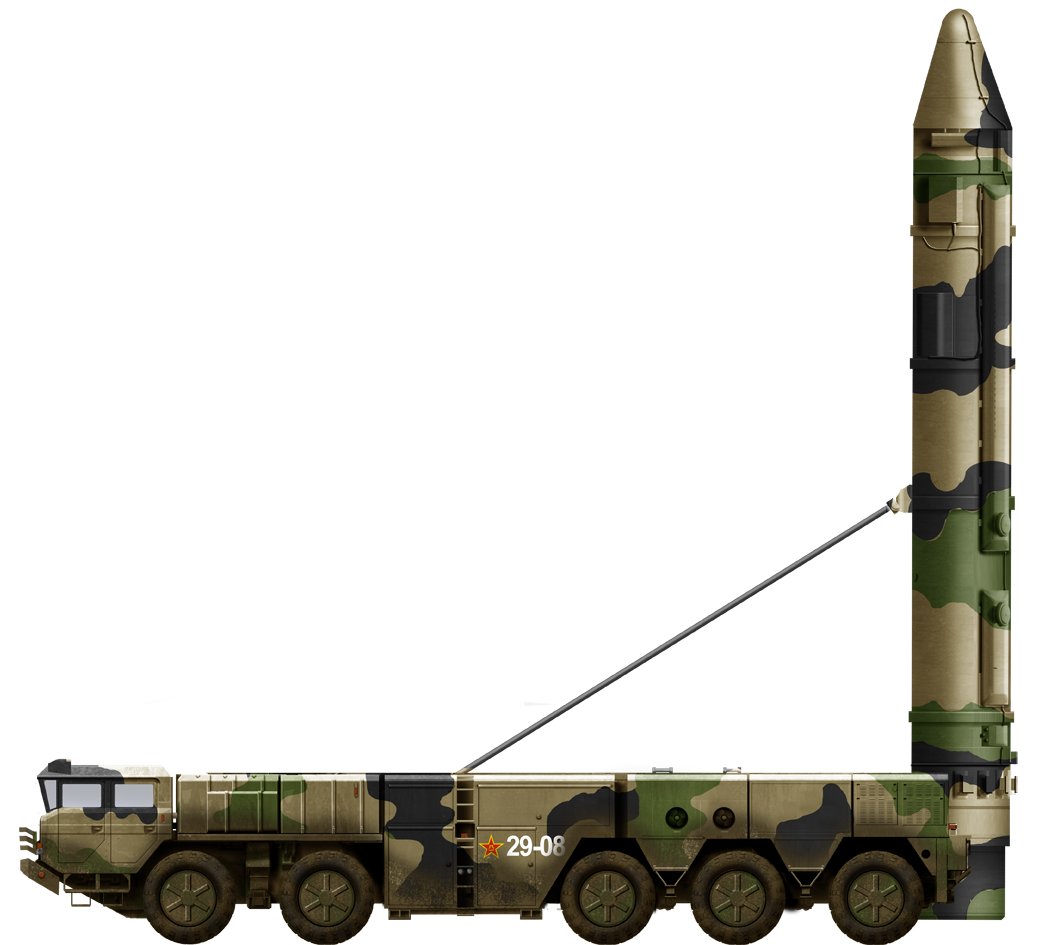 WS2600 of the army in pre-firing erect mode, northern desert tests, 2016-2018.
Photos
Wanshan WS2600 in a parade in Beijing, in 2015.

WS2600 of the PLA reference
---
Axis Trucks

Purchase this pagemarker and support the site !
Sd.Kfz 2, 6, 7, 8, 9, 10 and 11 were half-tracks designed just before the war as prime movers, to carry supplies, ammunition, personal, and tow artillery. Many were also converted during the war as armored versions carrying AA FLAK guns (Flakvierling, 37 mm, or the legendary 88 mm Rheinmetall als used as tank hunters), or were converted as nebelwerfer (rocket launching armored vehicles). They were built by Hanomag, Steyr, Mercedes-Benz, Bussing and many other manufacturers until 1945, over 20,000 half-tracks.
---
Cold War & Modern Vehicles
Modern Trucks