Toyota Land Cruiser Prado (1984)

c800,000 (1984-today)
Although the Toyota Land Cruiser or Toyota Prado is not a military vehicle, but many were used as such for laison and VIP transport. But they were also used by many state-operated agencies, border guards, customs, gendarmerie, police (and military police), special law enforcement agencies and the UN, in many peacekeeping operations. It could be reinforced and fitted with radios, winches and other special equipments in that way.
Birth of an iconic SUV
The Toyota Land Cruiser Prado is a full-size four-wheel drive vehicle, part of the "Land Cruiser" range, and "light-duty" category. The Prado name was retroactively applied to the LC70, LC90, LC120, LC150 and LC250 but some markets simply maintains the Toyota Prado" or "Toyota Land Cruiser" name. It never really pierced in the US and is absent of several other markets as well.
Technically, the Prado uses proven solutions: A ladder frame chassis, two-speed transfer boxe and rear beam axle. The J70 platform used a front beam axle, but all subsequent ones (J90, J120, J150 and J250) had front independent suspension. The name itself means "meadow" or "field" in Spanish and Portuguese respectively, on par with the idea of a cross-country vehicle and phonetically simple internationally.
Evolution and Variants
The Land Cruiser was declined into the LC70, LC90, LC120, LC150 and LC250 depending on the platform and the name "Prado" or the "Land Cruiser" depended on the local market. They were launched respectively in 1984 (J70 v1) 1990 (J70 v2) 1996 (J90), 2002 (J120), 2009 (J150) and 2023 with the J250.
Since this post is setup in the "cold war" category, let's have a look on the initiator, J70:
The J70 was first developed as a light-duty vehicle in November 1984. It became available in short body layouts only. The only option at the time was a soft top or metal hard top. It was alsp, depending on the market called Land Cruiser II, simply Land Cruiser, or "Bundera" and was sold as a light Land Cruiser. The Bundera had a wheelbase of just 2,310 mm (90.9 in) and two doors plus a plastic top, rear barn doors, sold a beach care-free vehicle. It went with four engines options, 2.4 L (2,366 cc) 22R (carbureted) or 22R-E (EFI) petrol, plus the diesel ranges 2.4 L (2,446 cc) 2L and 2L-T, as well as turbocharged diesel. The transmission for the gasoline ones was the Hino/Toyota G52 and R150/R151 for diesels, common to the 4Runner.
The J70 of 1990 had a less boxy look and felt more "civilized". It was also larger. Introduced in April 1990, it had a redesigned front grille, front fenders, engine hood, head lamps and generally looked softier. It was still a body-on-frame design. The RJ70 and RJ73 (2 doors with the 22RE) were popular off-road vehicles with good power-to-weight ratio, and started to be adopted by some agencies. The 2.4 L turbocharged diesel variant was rated for example for 71 kW (97 PS; 95 hp) with 240 N⋅m (177 lbf⋅ft).
Its front suspension was swapped for a "shock absorber through spring" system with a button switch to absorb stages. The 22R petrol engine became the 22R-E with electronic fuel injection and new diesels in range became the 2.8 L (2,776 cc) 3L and 2.4 L (2,446 cc) 2L-T turbocharged, then electronic injection 2L-TE turbocharged, then from 1993, the 3.0 L (2,982 cc) 1KZ-TE turbocharged, with aluminium cylinder head. The dashboard updated as well as the suspension, brakes and trim.
The J90 (depicted here in illustration) was called the "second generation", introduced in May 1996. It was also called Toyota Merú in Venezuela, 3-door variant, was also manufactured in Colombia by Envigado (Sofasa) and was declined tin several bodies: Toyota 4Runner (N180), BAW XB624, BAW Luba, and BAW K625T pickup truck, the later sometimes seen as a "technical" and armed. The J90-series Prado had a lenghtened body but stayed in the 'medium duty' category as the J70. It had new independent suspensions shared with the Hino Tacoma and Hilux Surf and was manufactured by the Tahara Plant in three-door (short wheelbase) and five-door (long wheelbase).
The 3-door was declined into the RZ, RX, RS, RJ and 5-door TZ, TX, TS, TJ. They shared the same front double wishbone, 4 linked suspension/full-time 4WD. The also received an ABS, field Monitor with altimeter, thermometer/pressure in standard plus optional Television display/audio set.
The Petrol engines range included the 2.7 L (2,693 cc) 3RZ-FE, 3.4 L (3,378 cc) V6 5VZ-FE.
Diesel engines were the 2.8 L (2,776 cc), 3 L (2,986 cc), 5L engine and 3.0 L (2,982 cc) 1KZ-TE.
The J90 was upgraded by June 1999 with minor changes, new fog-lamps added to the bumper, engine immobilizer in option. The TX Limited had 8 seats and roof rail plus rear under mirror, wood panel finish, base cooling, rear heater. There was another upgrade by July 2000 with the 1KD-FTV 3.0 turbo-diesel engine, D-4D tech. It was also made at Sofasa in Colombia (1999-2009). Most in,teresting for use, the Columbians obtained an optional armoured version manuafactured in 2005-2009 in 5-door. It became an all-time favorite of Columbian drug cartels. It had armour inserts in the doors, around the engine and rear compartment, plus bulletproof windows.
J90, largest 5-door TD variant

Type
Lenght
4,675 mm (184.1 in)
Width
1,820 mm (71.7 in)
Height
1,880 mm (74.0 in)
Wheelbase
2,675 mm (105.3 in)
Total weight
1,960 kg (4,320 lb)
Crew
2+6
Propulsion
3.0 L 1KD-FTV I4-T Turbodiesel
Layout
Front-engine, four-wheel-drive
Transmission
5-speed manual
Suspension
Vacuum tubes Bridge
Speed (road)
50 kph (60 mph)
Range
400 km (250 mi)
Armament
None (personal weapons)
Production
1996-2002.
Manufacturer
Tahara Plant
Service
The J70 saw a lot of action in Africa, notably the diesel pickup. Many ended as technicals. But if these are J70 Land Cruisers, they are not technically "prado". Tank Encyclopedia made a long article on their numerous occurences (see below).
UN Prado:
Toyota Gibraltar Stockholdings is a dealer receiving white Toyotas direct from Japan, modifies them for UN tasks and law agencies, and is today the Toyota's officially appointed seller of these vehicles for humanitarian agencies, established in 1996. So far it had modified some 80,000 vehicles provided to c100 countries with a monthly rate of 650 vehicles modified, bought by the U.N. and other non-governmental agencies.
Src/Read More
global.toyota
carscoops.com/
Prado en.wikipedia.org
J70 Land Cruiser en.wikipedia.org
The Type 1 Technical on Tank Encyclopedia
Gallery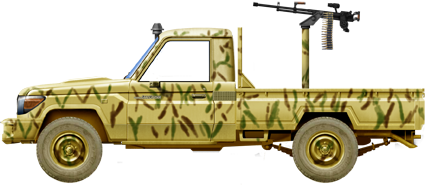 Irregular Darfur J70 pickup technical, Chinese QC HMG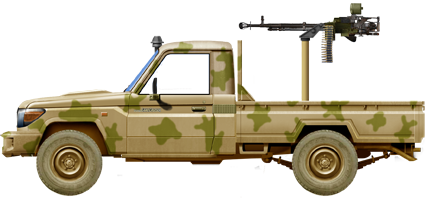 Same, with a DsHK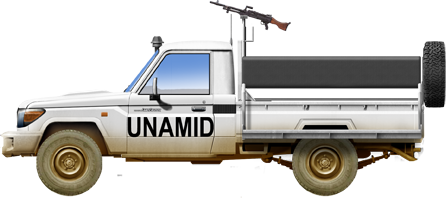 J70 pickup with bunk, personal carrier, UNAMID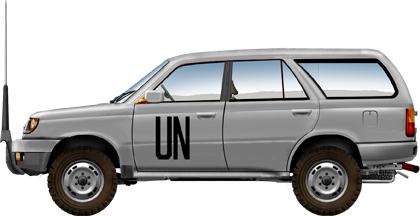 J90 Prado used by UNAMID (United Nations Hybrid Operation in Darfur, established on 31 July 2007)
(More to come)
---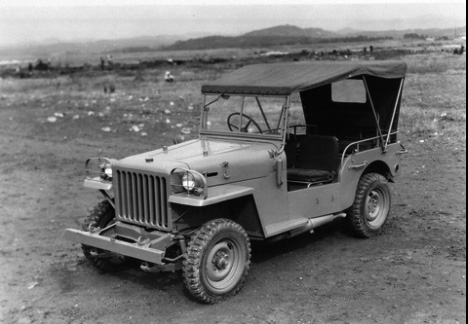 The ancestor, Toyota BJ, a pure military tactical vehicle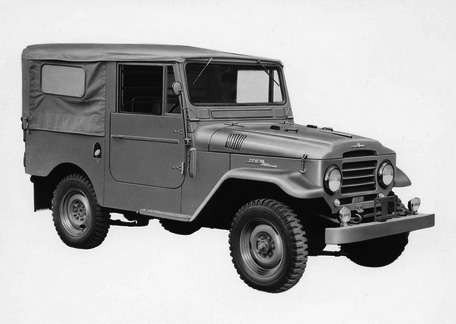 The Toyota 1955 "20", also sold to civilian market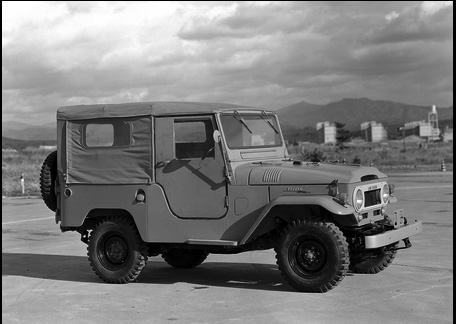 The Toyota 1960 "40" first "land cruiser"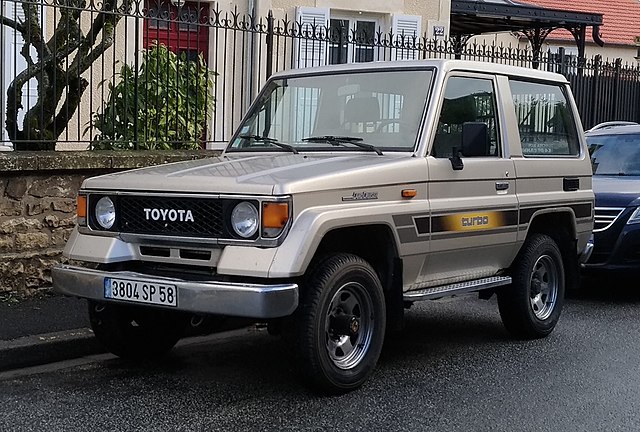 J70, 1984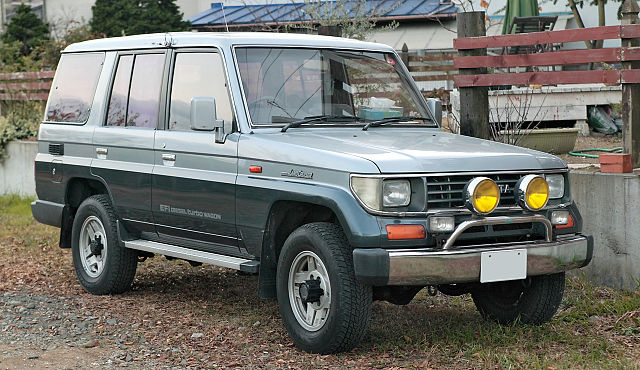 J70, 1990 generation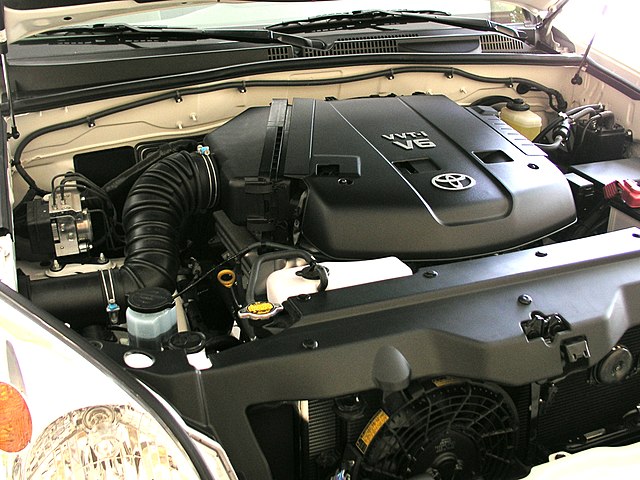 The 1GR-FE 4.0 liters V6 engine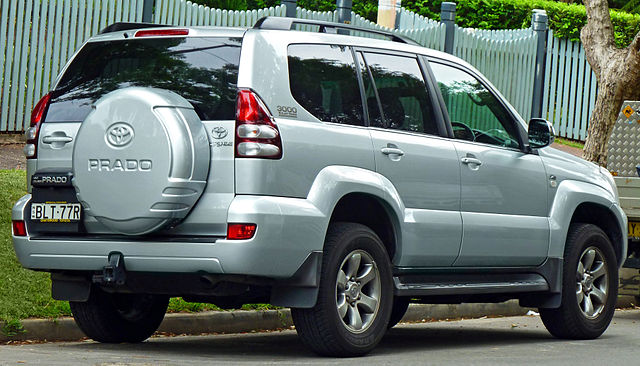 Australian Prado Grand Wagon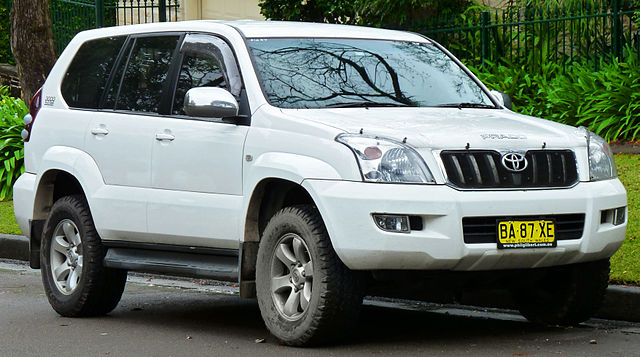 Prado KZJ120R GXL wagon in 2011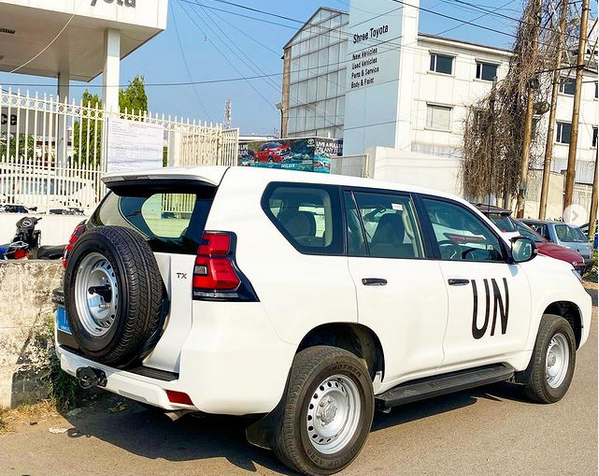 J90 of the UN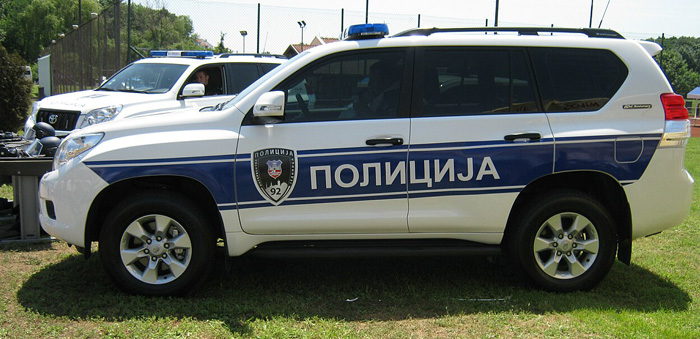 J90 of the Serbian Police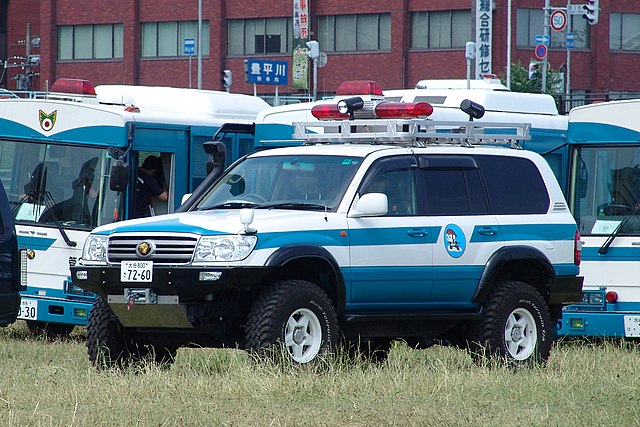 G8 summit police J90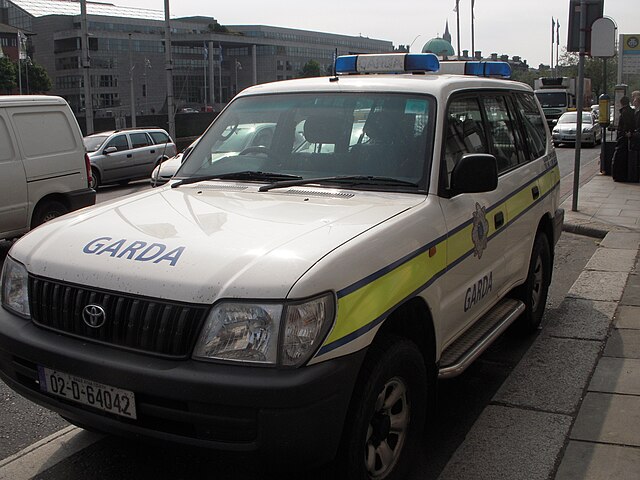 Dublin police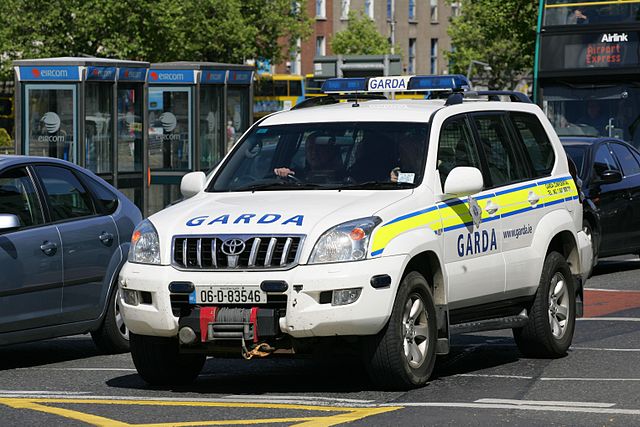 Irish Police J90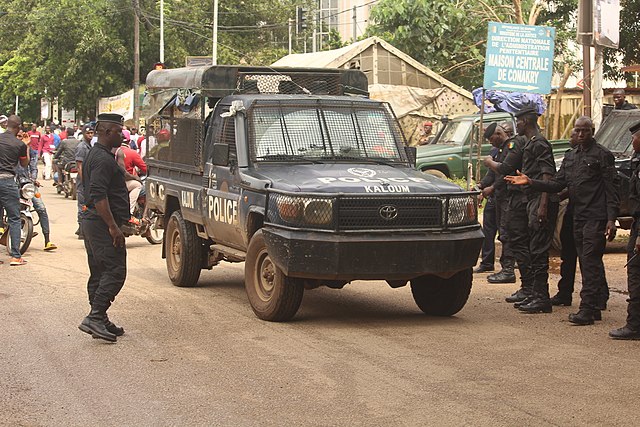 Guinean J70 Police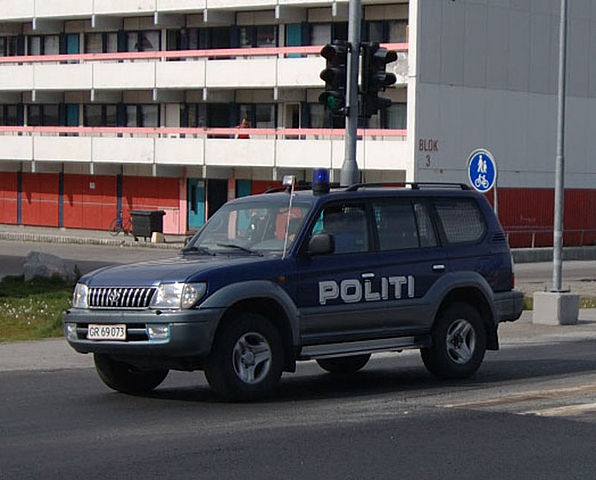 J90 of DKPOL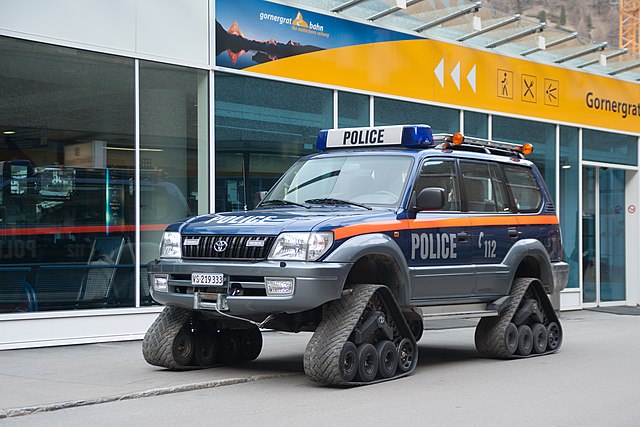 Swiss J70 v2 with tracks Zermatt Mountain Police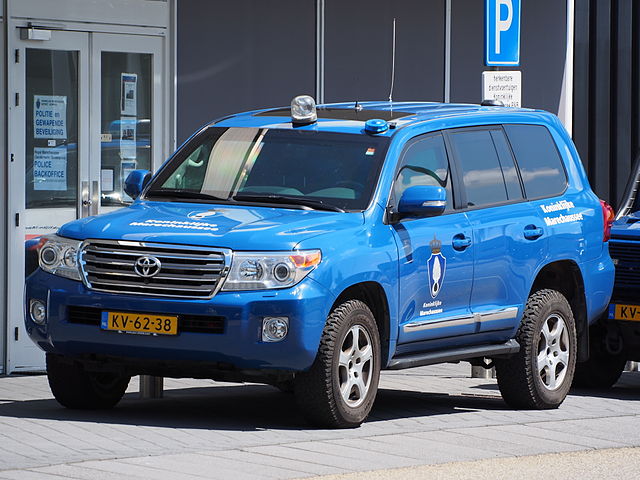 J90 Dutch Koninklijke Marechaussee, Schiphol Airport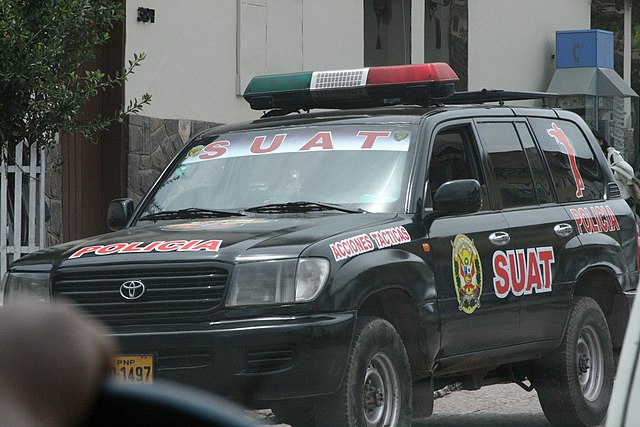 Peruvian J90 SUAT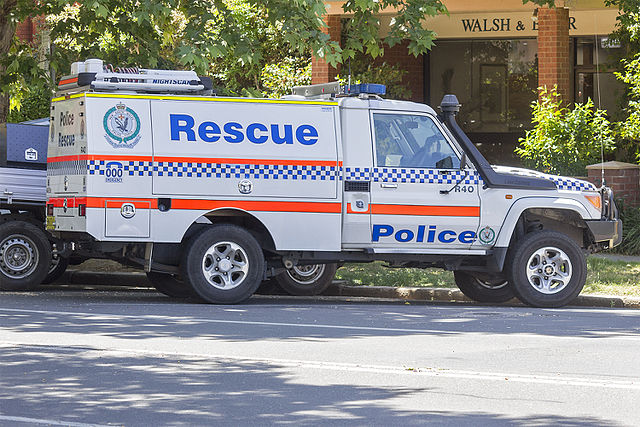 R70 Totoyal LC of the Police Rescue, Wagga wagga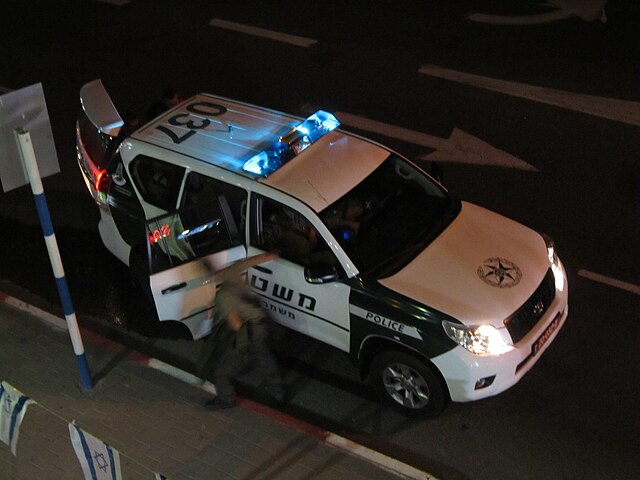 J90 Israeli Police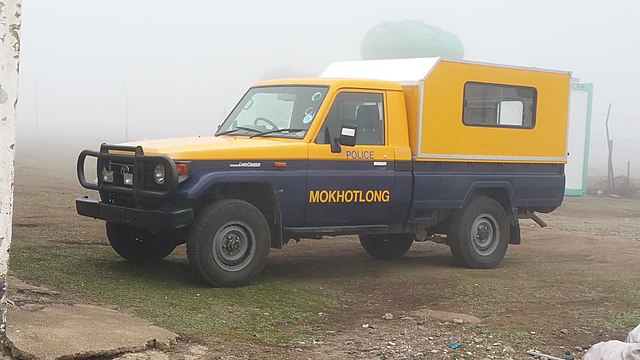 J70 Sani Pass Lesotho Police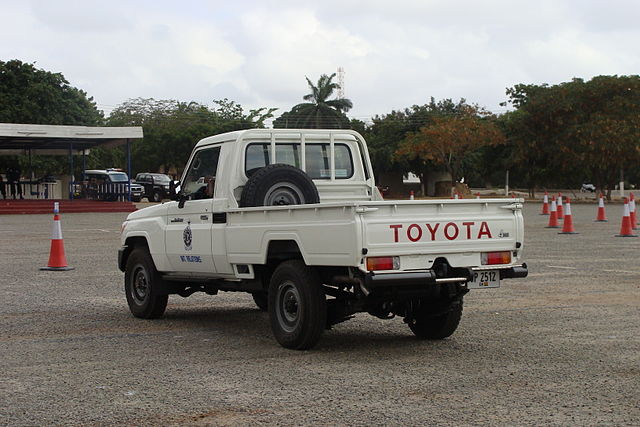 J70 of the Ghana Police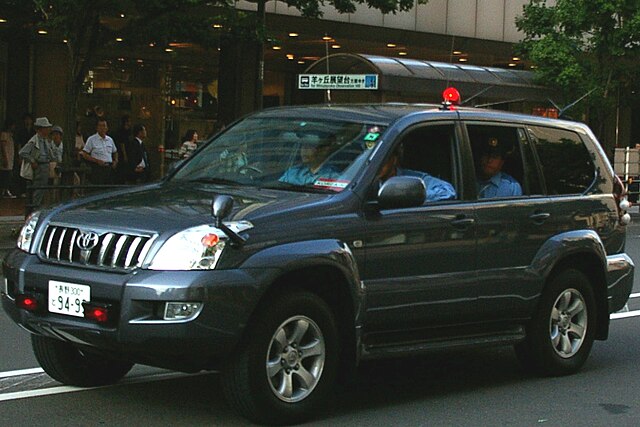 Unidentified Sec.Police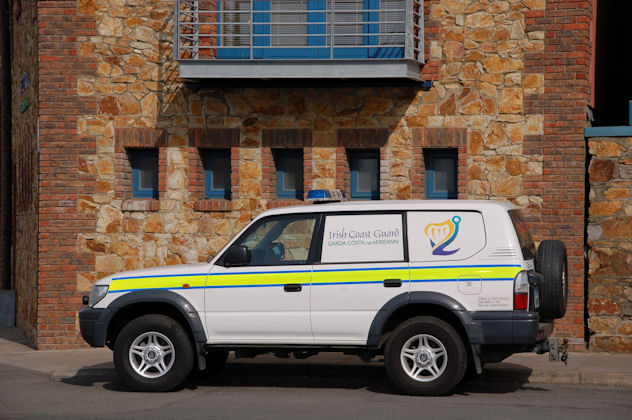 Iriqh Coast Guard
J90 of the Australian Police
Video
---
Axis Trucks

Purchase this pagemarker and support the site !
Sd.Kfz 2, 6, 7, 8, 9, 10 and 11 were half-tracks designed just before the war as prime movers, to carry supplies, ammunition, personal, and tow artillery. Many were also converted during the war as armored versions carrying AA FLAK guns (Flakvierling, 37 mm, or the legendary 88 mm Rheinmetall als used as tank hunters), or were converted as nebelwerfer (rocket launching armored vehicles). They were built by Hanomag, Steyr, Mercedes-Benz, Bussing and many other manufacturers until 1945, over 20,000 half-tracks.
---
Cold War & Modern Vehicles
Modern Trucks