IFA G5 (1952-1964)
The IFA G5 was a three-axis, 5 t lorry, long-bonnet conventional truck, developed and produced by the company IFA in East Germany, in 1952-1964. It was developed as a prototype in 1952, passed its trials and was produced by the Manufacture VEB Kraftfahrzeugwerk "Ernst Grube" in Werdau, GDR, under the label IFA. It was compared with the 6x6 Soviet ZIS 151.
About IFA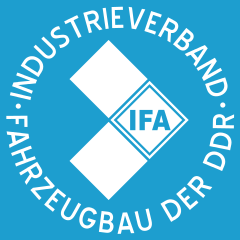 IFA was a compay born in 1945 due to the resolution Schumann, established in Werdau out. Truck development started during WW2 already under supervision of Vogtland Maschinenfabrik AG (Vomag), well known already for its numerous vehicles. As Soviet occupation forces in 1945 dissolved Vomag, they however allowed to keep the personal facilities and machinery, and to work further on this project via Auto Union or Horch at first.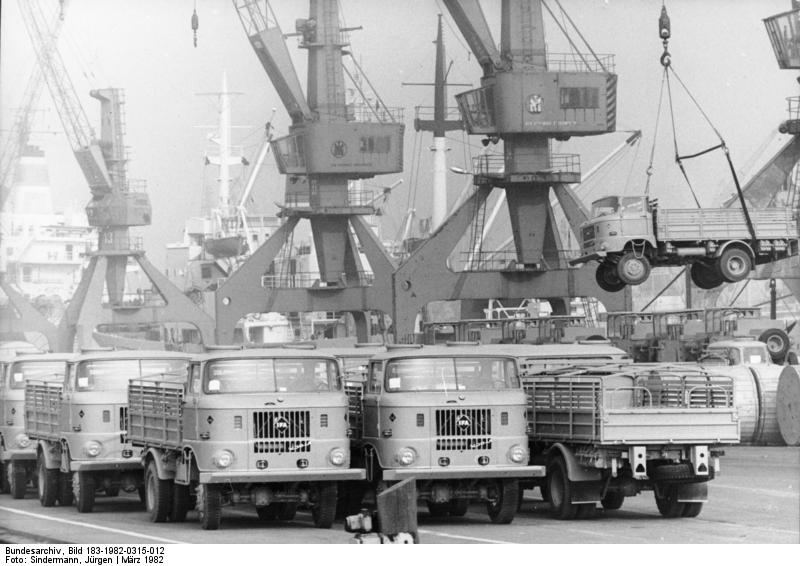 IFA W50 in Rostock, a success story of the company
Eventually IFA (Industrieverband Fahrzeugbau) was created under Soviet supervision to rationalize manufacture of all sorts of vehicles in Germany in 1948: It was a nationalization of many smaller manufacturers and two main, DKW designed, manufactured in the former Horch factory in Zwickau. IFA delivered bicycles, motorcycles, light commercial vehicles, automobiles, vans and heavy trucks. Under this roof, all vehicle production of vehicles in East Germany was taken care of. Notably, heavy and military vehicles.
A serie of military trucks was initiated, aside a serie of civilian or mixed-purpose trucks: The Framo, Barkas B1000 flatbed truck, Multicar M 25, Robur LD 3000 were its early ww2-based models but under its own name, IFA soon produced the IFA H3 and H3a, the G5 and later the S4000, H6, W 50 and L 60. For exemple about 570,000 W50 were manufactured. The small H3 for example was produced in 1947–1949 in the Soviet occupation zone, Zwickau, partly based on the wartime Sd.Kfz. 11.
Design
The G5 has three axles, all-wheel driven, so a 6×6 in which the front axle can be switched off, turning the vehicle into a 6×4. It was propelled by a 6-cylinder diesel engine with 120 hp, coupled with a 5-speed-change gearbox transmission. It was a a dog-type gearbox. Its top speed (road) was 80 km/h and off-road, down to kph. Its utility weight or Payload, was 5 tons.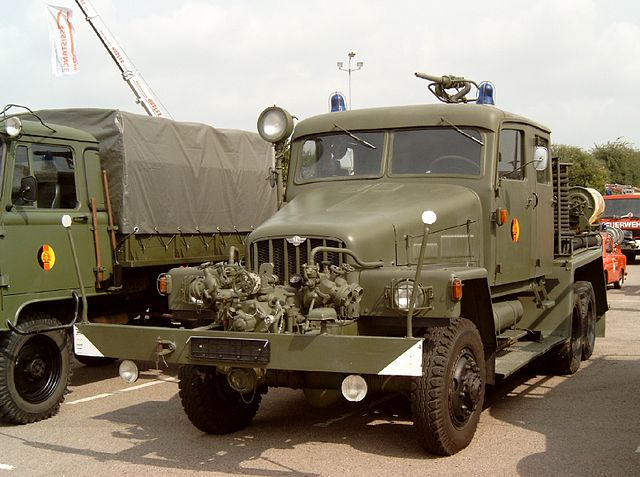 wasserwerfer-Tlf of the army (NVA)
The aft utility chassis could carry a variety of systems, for example a dump truck bin, a crane, a workshop van, a Flatbed with simple tarpaulin, a tanker or a water cannon, and fire truck. Bodies were fitted out in by other subcontractors or manufacturers. The cab went in different flavors: The was the standard closed cab, the long cab with a second seat row for the extra firemen for example, the open cab, with soft top and folding windshield. Both the G5 and H6 from Werdau, shared may components. In order to increase commonality a "universal" truck in between, maximizing the use of these components was tested for off-road use, with a more powerful engine. It was called the G5/3, but was never accepted for production.
Successor
The would-be successor of the G5, called G5 G5/3 was provided with an air-cooled V8 diesel rated for 150 hp, 12.5 liters of capacity. The truck still kept the three-axle arrangement, but instead of twin tires, single ones were used, fitted with a centralized pressure control system for the better performances off-road. In 1958 to 1961, four initial prototypes, and two production prototypes were built.
In May 1962, development of the G5/3 was canceled in favor of the successor to the W50 and the bad economic situation in the GDR. Engine development and tires proved the most dificult part in particular. The new model also asked for considerable retooling and modifications at the manufacturing plant in Werdau for its production. These investments never came as export opportunities were low to financed them.
Operators
Main customers of the G5 was of course the NVA (East German Army), the Alert police and the People's Police (Volkspolizei or "vopo"). Such vehicles were used as water cannon carriers, modified as the TLF-5 and later the more specialized wasserwerfer-SK2 used on 13 August 1961 during the construction of the Berlin Wall. It was a different story for the army due to relatively low production volumes. They were used by some specialized units, but were not present in sufficient quantities to equip infantry and motorized units. In the 1970s, decommissioned G5s were eresold in the civilian sector, for Agricultural Production Cooperatives, as fuel transporter for Minol, fire brigades (as TLF 15) modified with a new cabin.
The Aviation did used however the 1959 G5 airfield sweeping machine, which had a working width of 8 meters. If the ratio of five tons payload and off-road qualities were appreciated by the armt, it was unsufficient to cover the needs of the industry. The costs/benefits ratio in the context of aggravating economic conditions made the G5 the last choice if not other truck was available and its use was over the in 1980s.
Read More/Src
Christian Suhr: G5 – Der Dreiachser aus Werdau/G5 - Reichenbach/V. Halle 2007
Nutzfahrzeuge aus Werdau/Trucks from Werdau, Klaus Rabe, Willich 2003.
Günther Wappler: Geschichte des Zwickauer und Werdauer Nutzfahrzeugbaues Verlag Bergstraße 2002.
Hartmut Frank Hunter: IFA-Hauber aus Zwickau und Werdau (Feuerwehrarchiv) Verlag Technik Berlin 1999.
nva-fahrzeuge.de
polizeiautos.de
ikarus311.de
Same, ikarus311.de
rare kit.
See also https://www.scalemates.com/fr/search.php?fkSECTION%5B%5D=All&q=IFA+G5*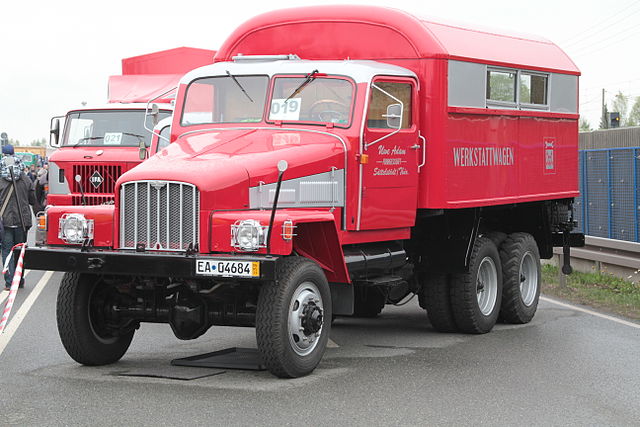 IFA truckbus at Old timer treffen Werdau, 2013
Illustrations

Standard IFA G5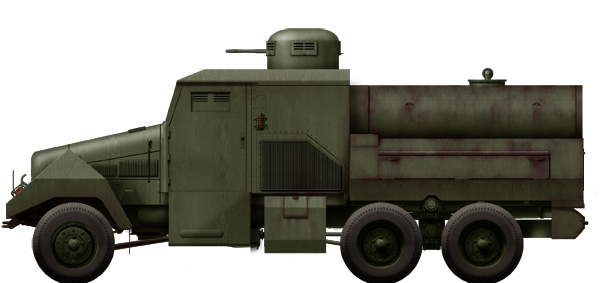 Wasserwerfer SK-2 used by the Police during the Berlin crisis in 1961
Photos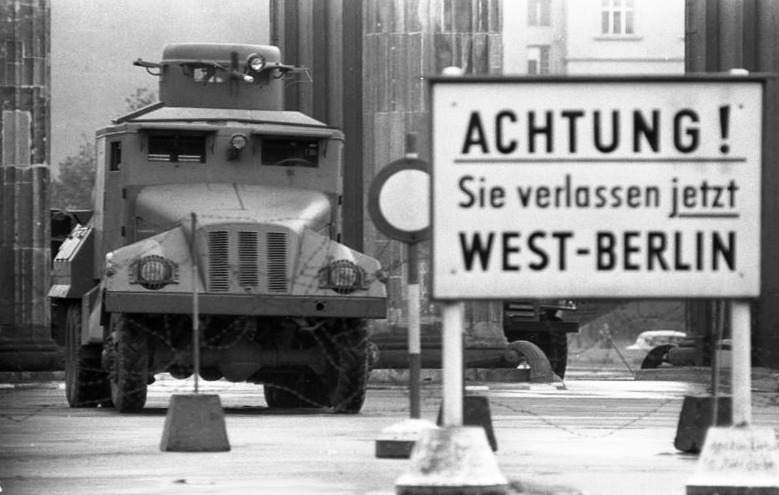 SK5 at the Brandenburg Tur, Berlin crisis, 1961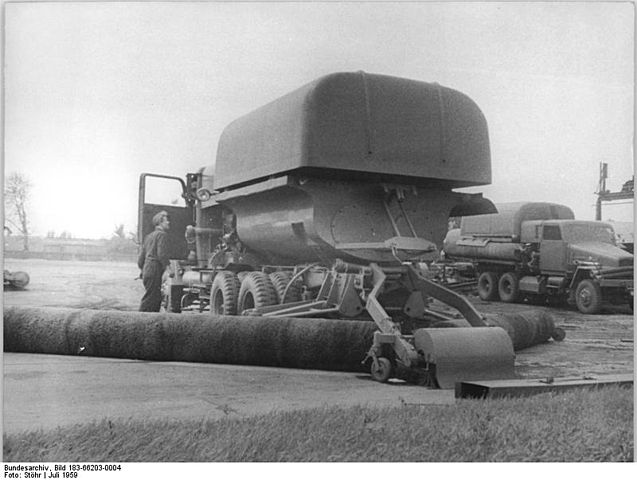 VEB Spezialfahrzeugwerk, Berlin airfield.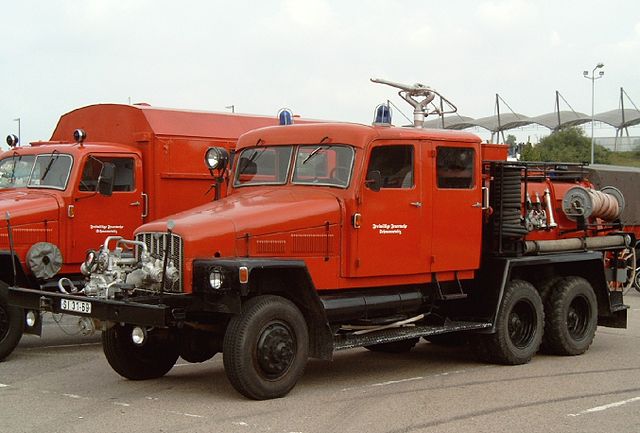 G5 firetruck (Tankloschfahrzeug) Tlf-15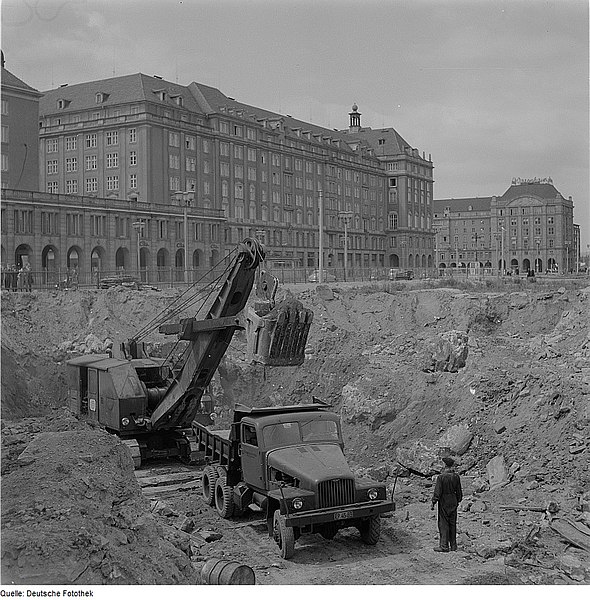 G5 dump-truck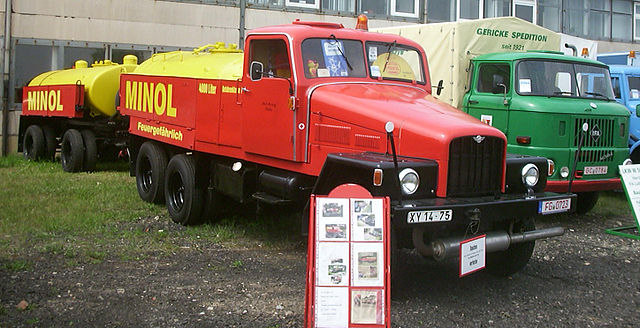 G5 in civilian service as minol carrier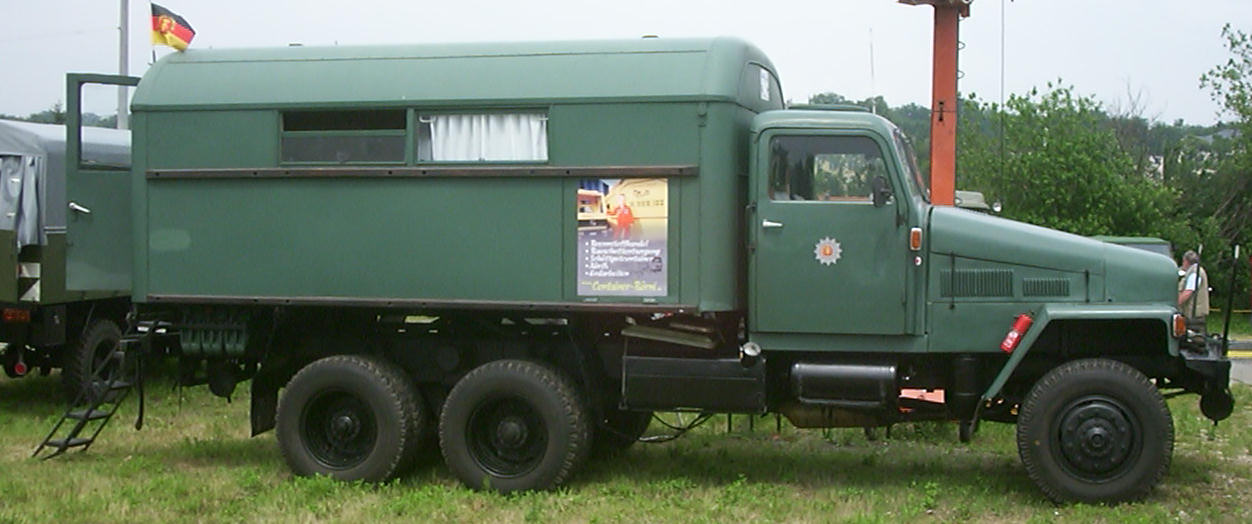 Volkspolizei truckbus ("G5 Koffer")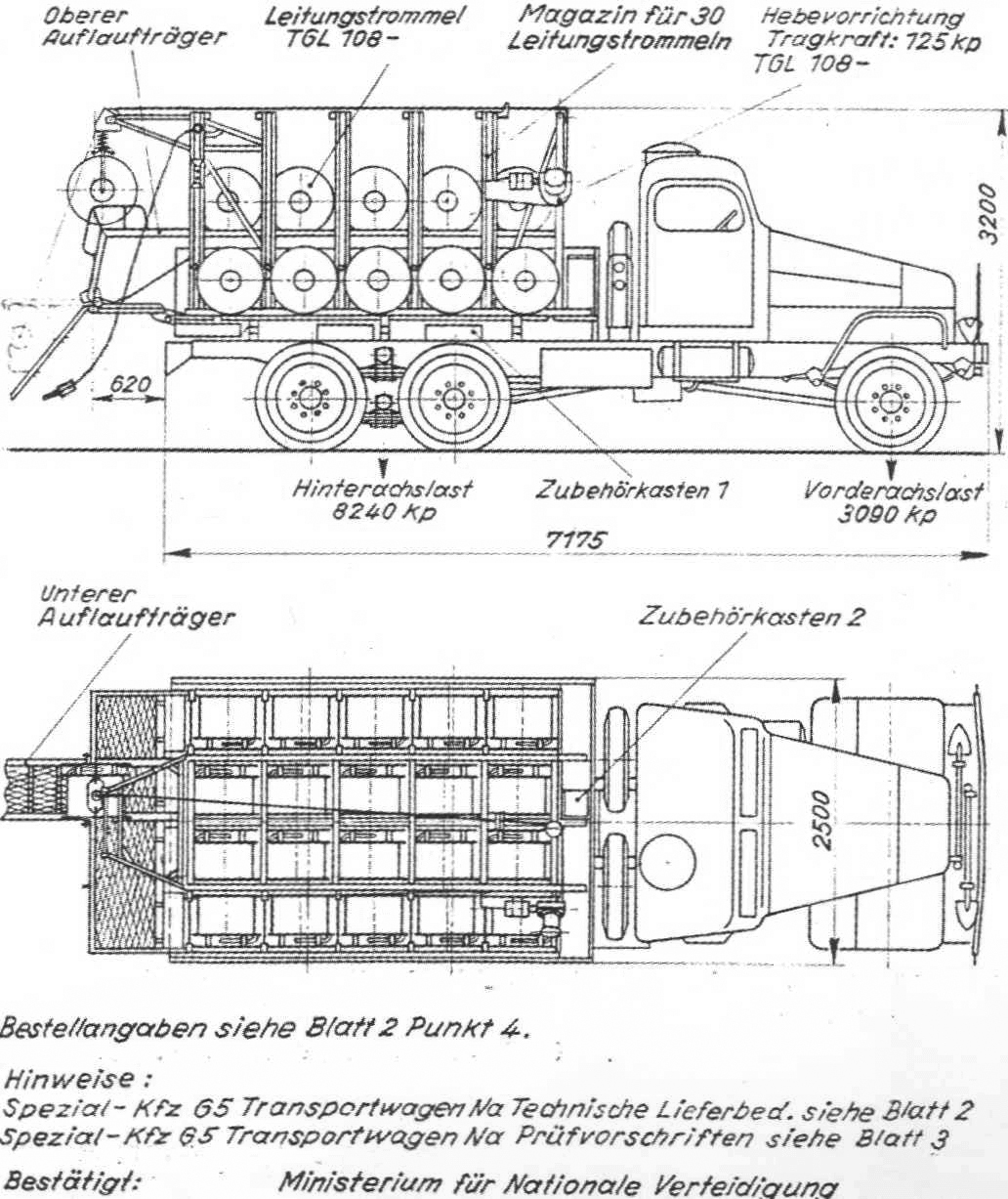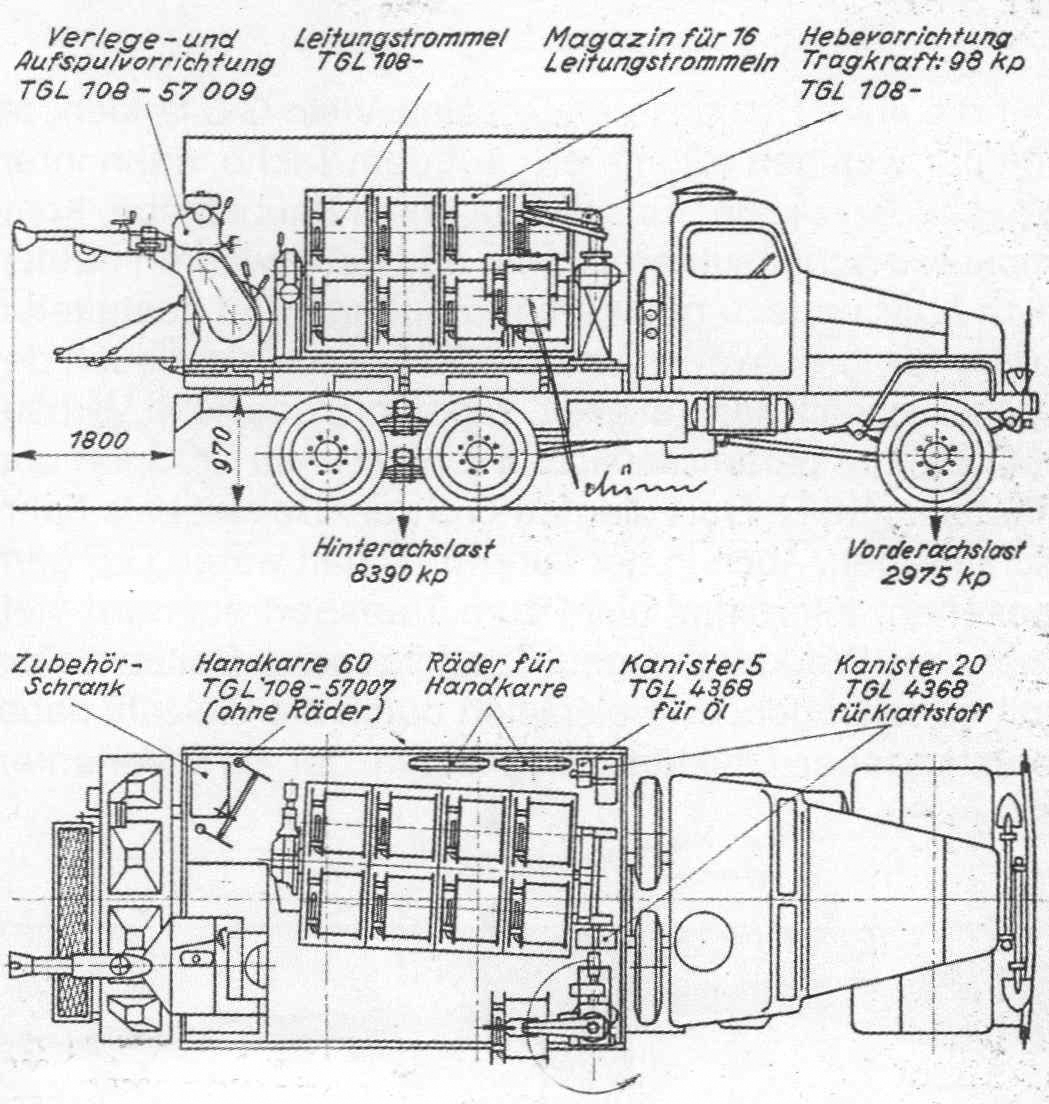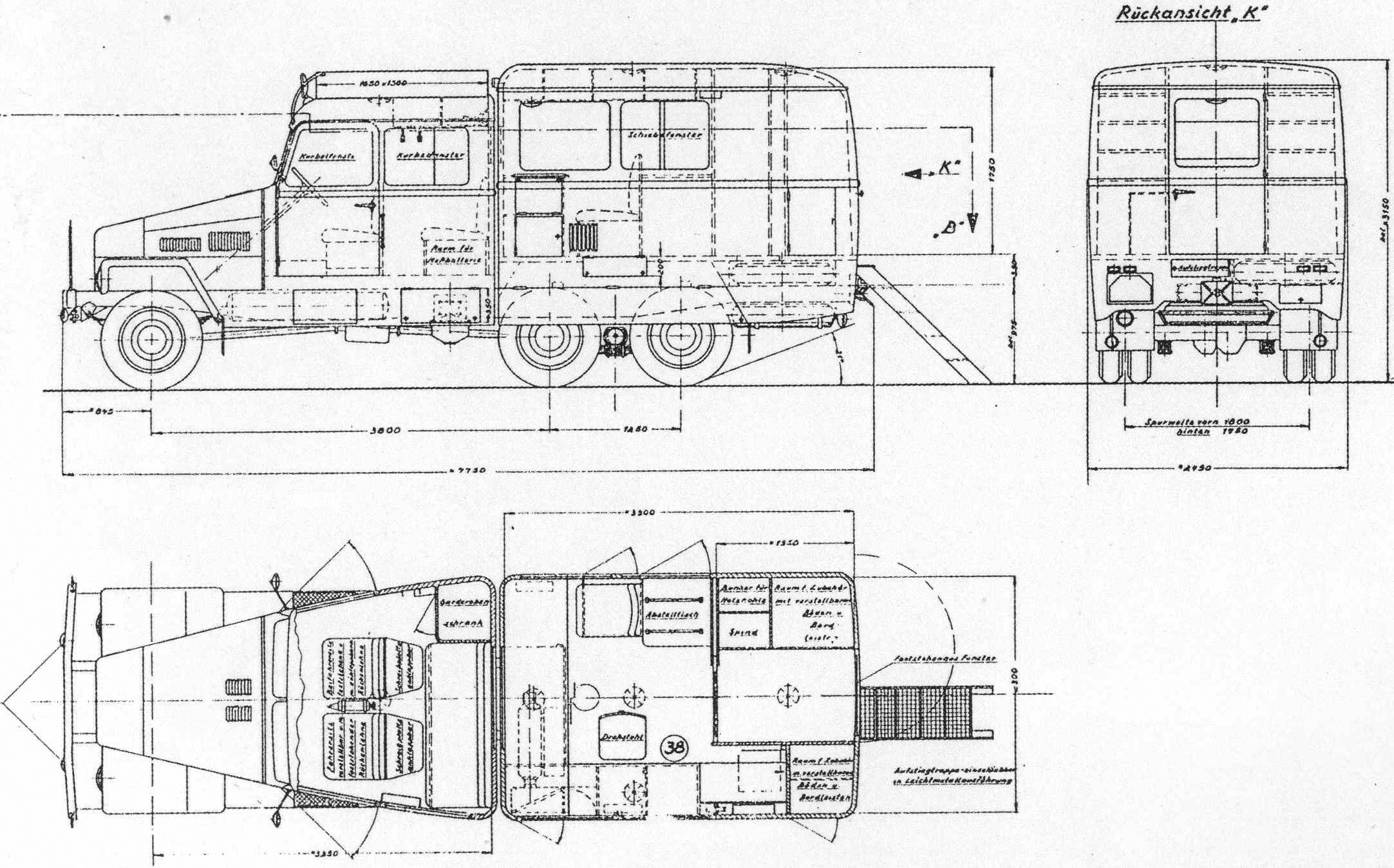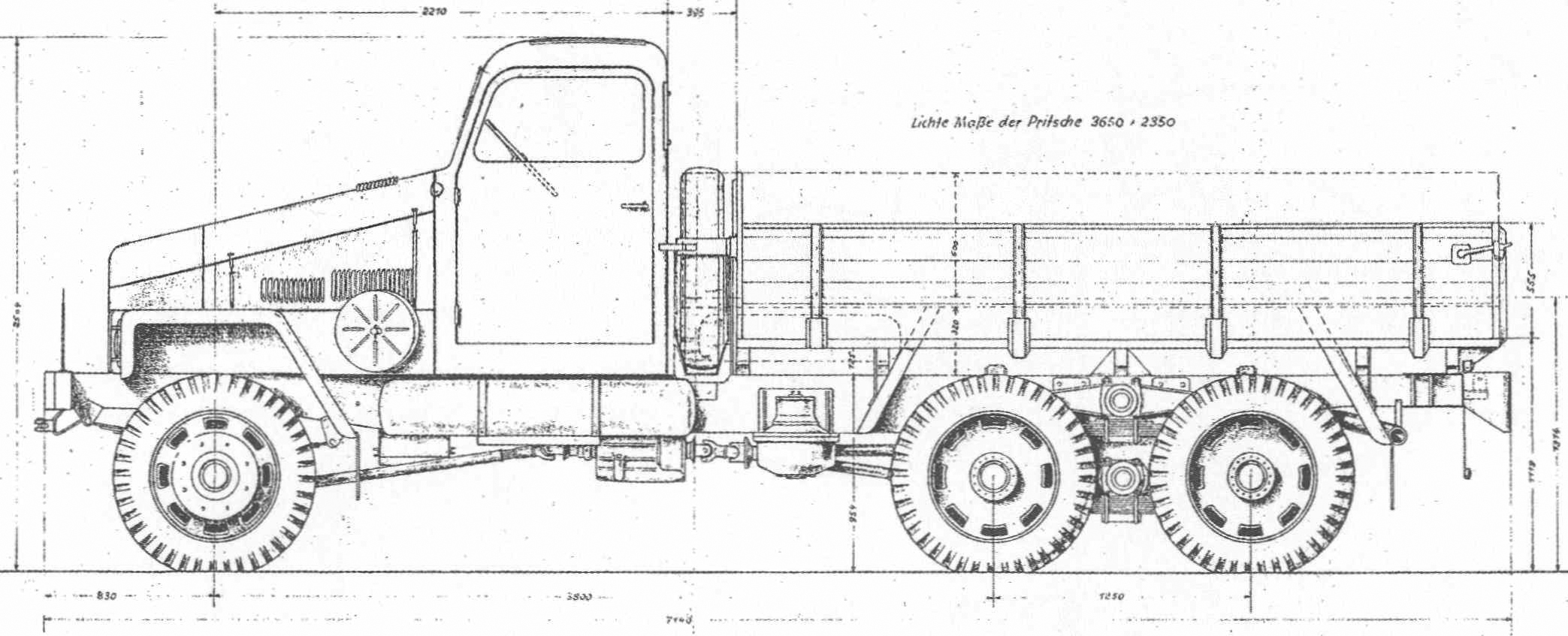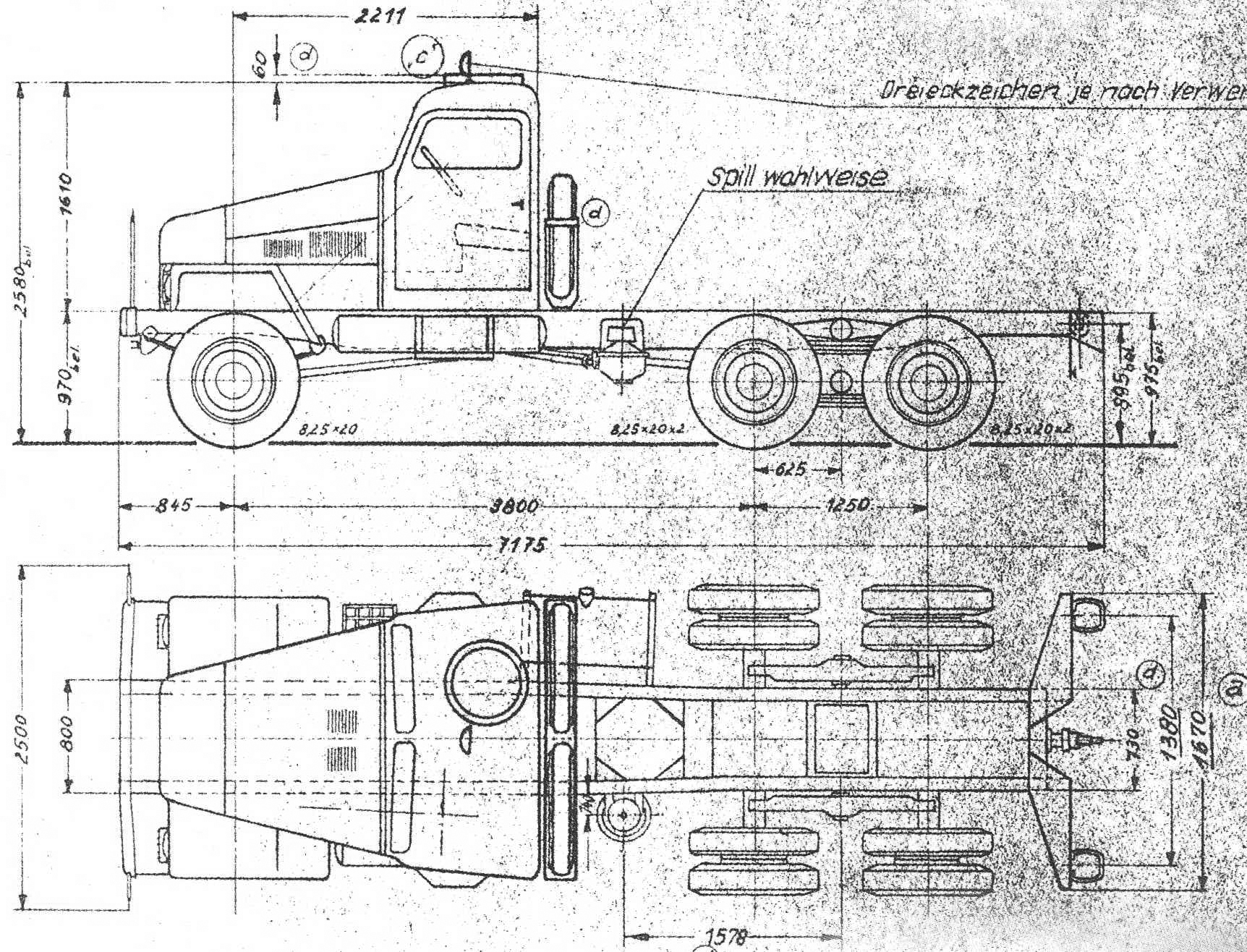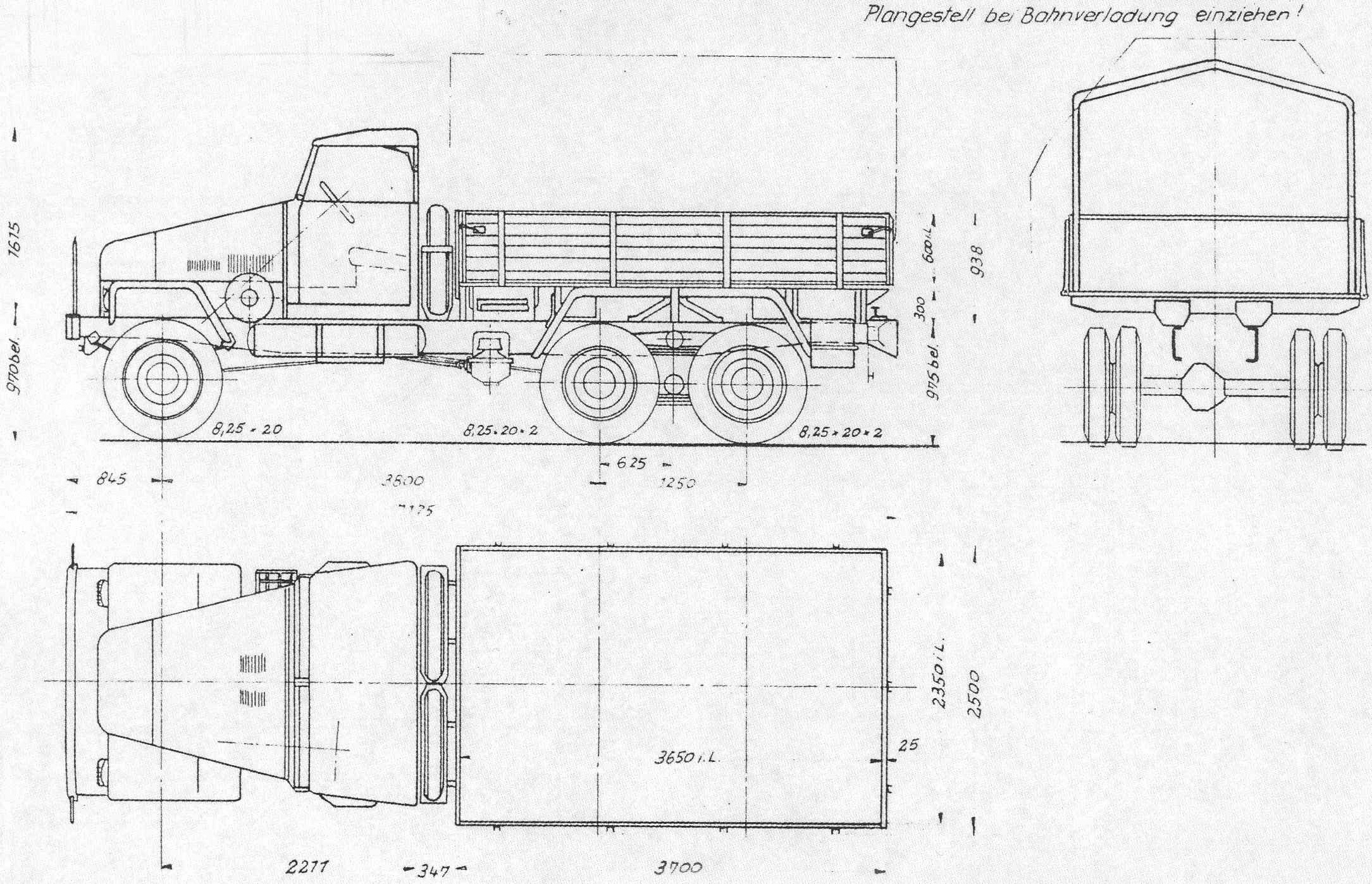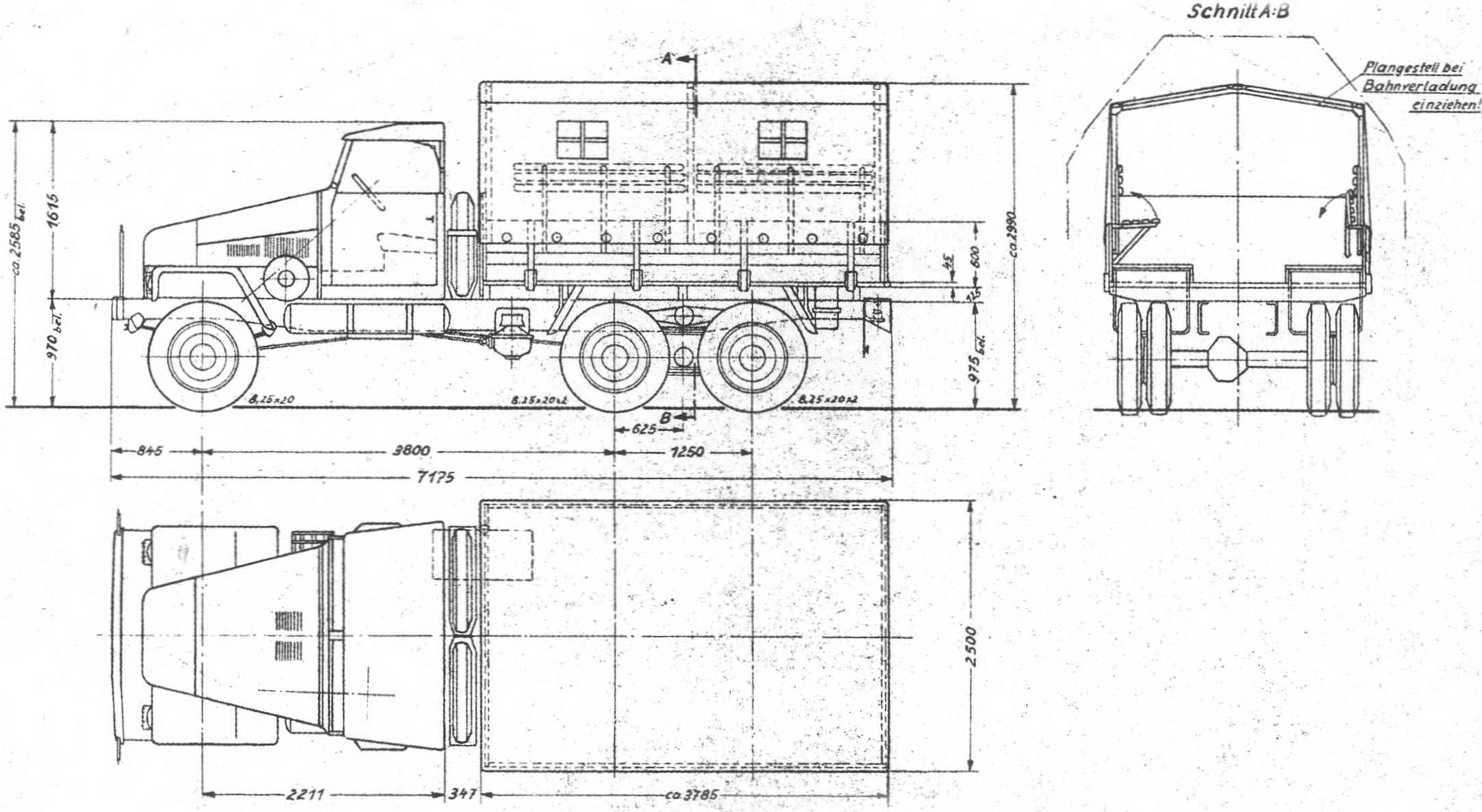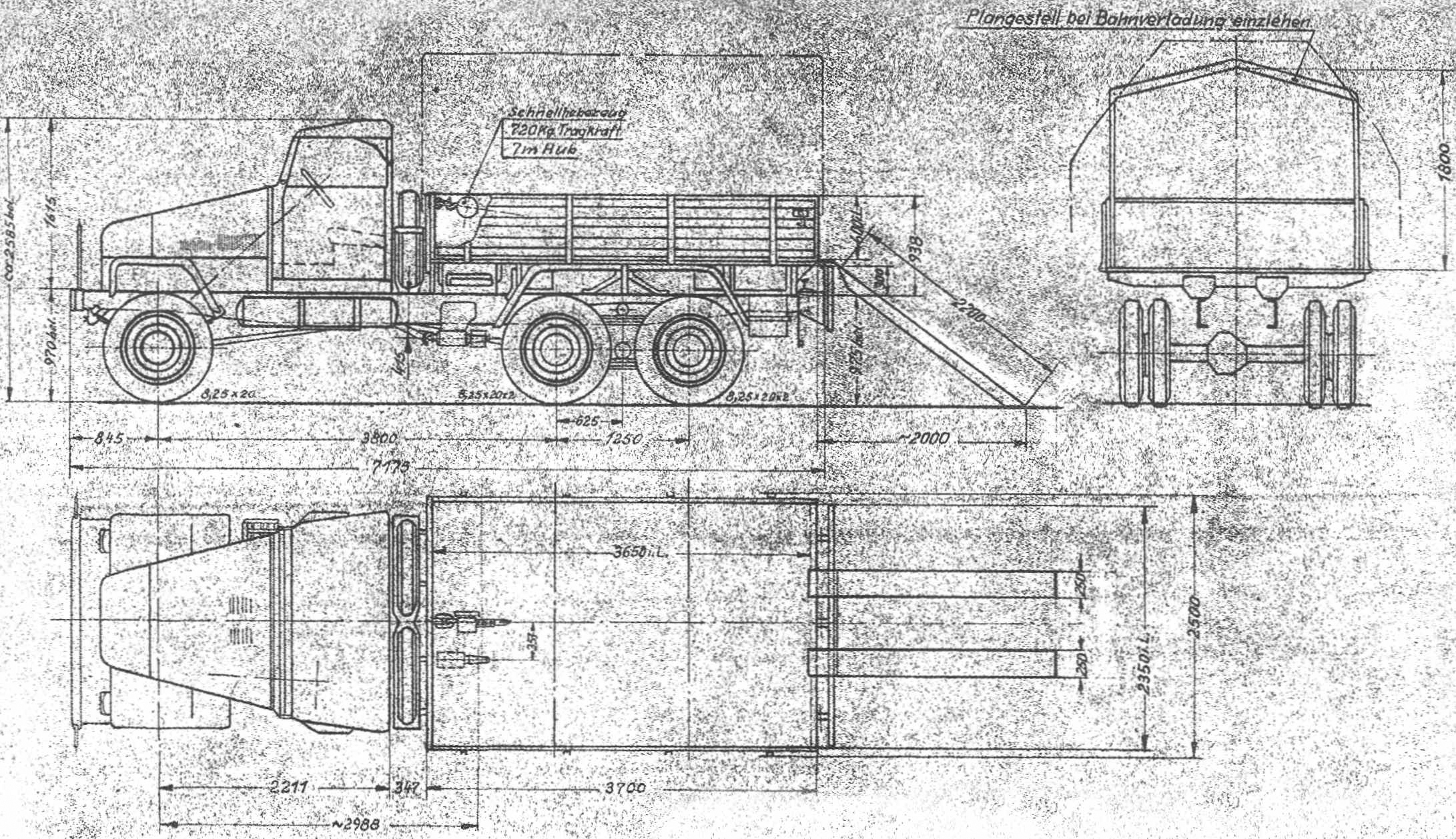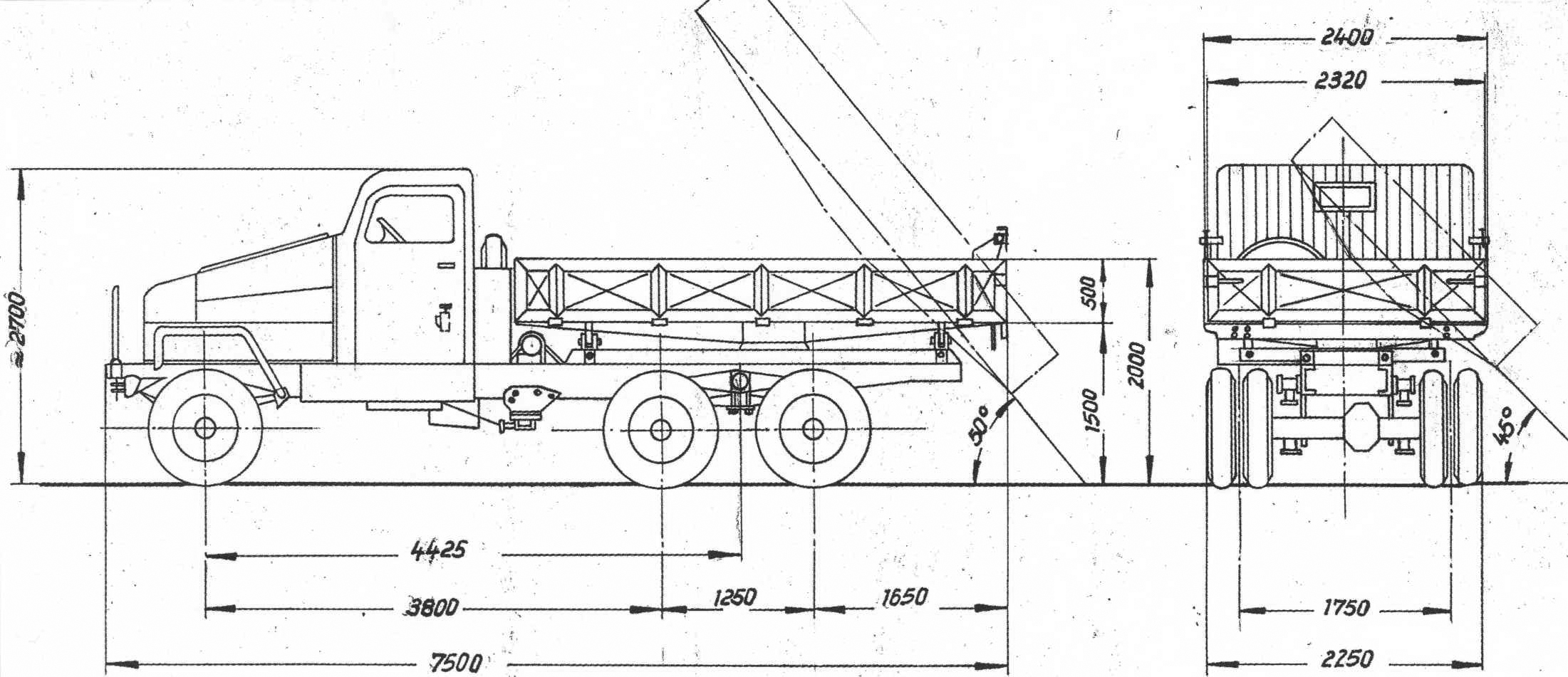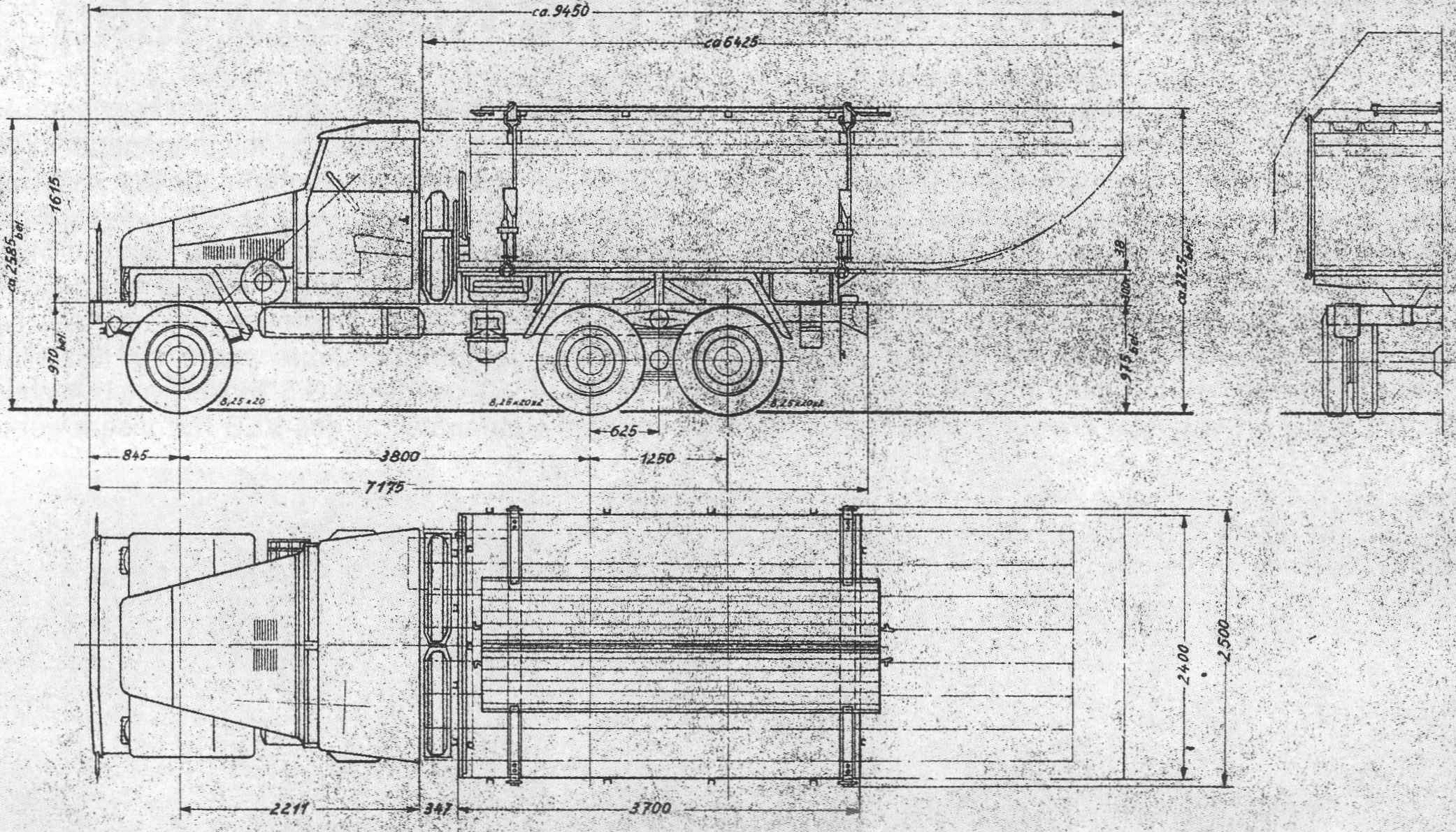 ---
Axis Trucks

Purchase this pagemarker and support the site !
Sd.Kfz 2, 6, 7, 8, 9, 10 and 11 were half-tracks designed just before the war as prime movers, to carry supplies, ammunition, personal, and tow artillery. Many were also converted during the war as armored versions carrying AA FLAK guns (Flakvierling, 37 mm, or the legendary 88 mm Rheinmetall als used as tank hunters), or were converted as nebelwerfer (rocket launching armored vehicles). They were built by Hanomag, Steyr, Mercedes-Benz, Bussing and many other manufacturers until 1945, over 20,000 half-tracks.
---
Cold War