Chinese Trucks 1948-2023

Circa 200,000 softskin military vehicles, Trucks, Staff Cars and Tractors, TELs and specialized variants.
There are already more 130 armoured vehicles in service (with some going into reserve) into the Chinese People's Liberation Army (PLA) today. In addition, something estimated to circa 200,000 softskin vehicles are also in service with the PLA, many also with the PLAGF (Air Force) and PLAN (Navy) with the latter being the most ambitious. They covered all the needs which don"t concerns the frontlines, but still the Army maintains WD (off-road) capabilities as standard, the remainder being road vehicles, well served with a solid network of roads and highways developed from the 1980s and now covering probably the largest superficy of all the developed world outside India and the US: 5,198,000 km, a density of 54 (less than the US) with 4,943,000 or 95% being "paved roads".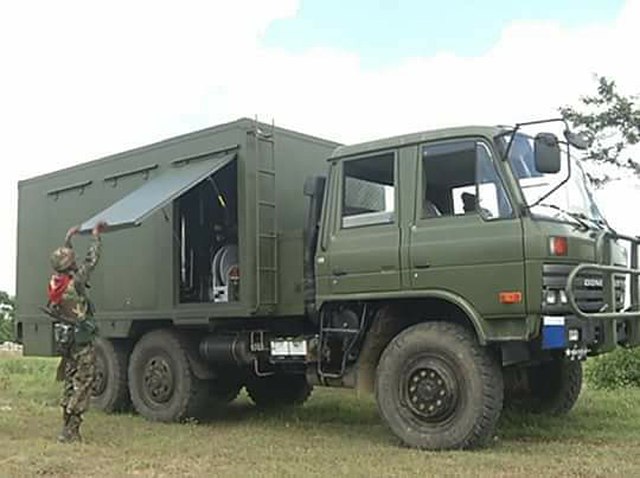 This way, it is easy to see the army, which does not have expeditionary/exOP use on a large volume could maintain a very large fleet of standard road trucks, for troops and supply transport for example between garrisons. The Air Force needs safety and tank vehicles, also road-type, as well as naval bases and arsenals. The Amphibious Corps needs however 4, 6 or 8-WD vehicles since it is supposed to land anywhere.
This page will try, with OSINT (Open Source Intel) and books when and if available, cover the totality of the softskin vehicle of the PLAN's topic.
Articles done and upcoming
Jiefang CA-10 (1956)
Jiefang CA-30 (1959)
FAW MV3 ()
---
Transporter Erector Launchers
HTF 5680
Wanshan 2400
Wanshan 2500
Wanshan 2600
History and Initial Development
Situation in Republican China (1911-1949)
To start with, let's recall the state of China at the time of the Boxer war in 1900, ruled fropm centuries by the Manchu dynasty, Empress dowager Xi representing the prince Puyi before his majority. The latter became Emperor and under it's eunuch councellor's grip, with widespread corruption and mismanagement which ended with a bolldy revolution in 1911. From there, the situation was quite tense. By default of an industry, but in the western enclaves and protectorate zones, a few cars and trucks percolated in China, but the general state of the roads made them not very common. Horse was the main transportation "system" throughout China still, and the army kept it's cavalry corps for many more years.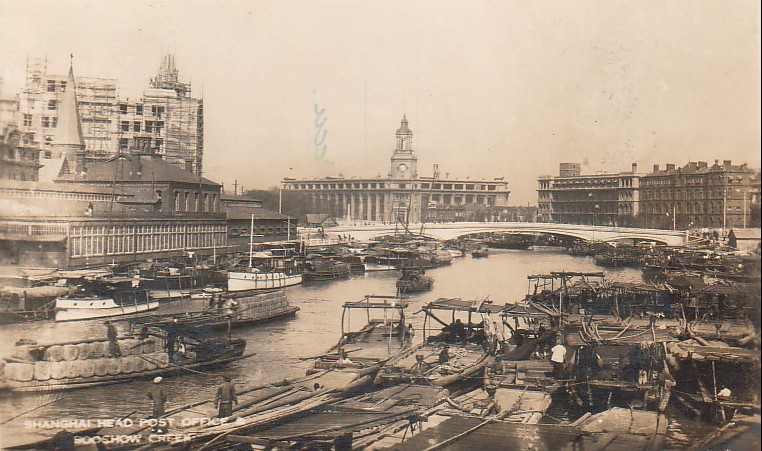 Shuzou Creek, Shanghai, the economic hub of early Republican China (Before WWI)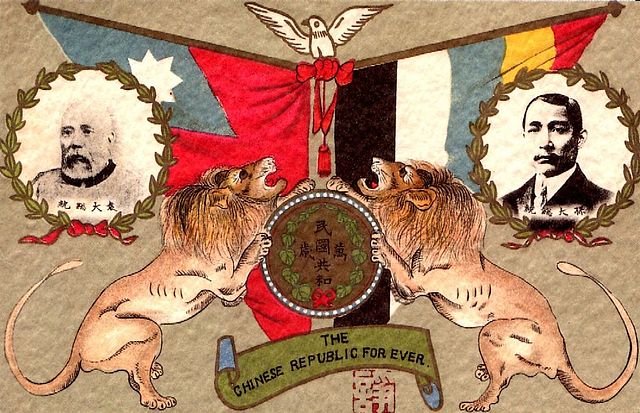 The development of an industrial base wished by Sun Yat Sen started at Shanghai, the "westernmost" enclave in China, where all new machinery and vehicles was dock-landed. During the Republican Era, the early years saw an unstable economy due to constant warfare between different regional warlords. The Beiyang government in Beijing failed to remain stable, brining economic stagnation until the 1928 Kuomintang reunification. After this stability, the "Nanjing Decade" saw a considerable boom in 1928-1931 thanks to foriegn investments. The occupation of Manchuria and Great Depression until 1935 however crushed the industrial output, until it recovered until 1936. China's GDP peaked at 28.8 billion but 21 and then 23.7 billion by 1935. Foreign investment totaled 3.5 billion, Japan at the head with 1.4 billion and UK.
Meanwhile cars and trucks unsed in China ...
In 1937, the war with Japan had the whole prosperous east coast occupied and the workforce soon dropped due to between 20 and 25 million Chinese being killes, including far more civilians than the military, Shanghai, the economic jewel, was razed, and plants fell one after the others to the Japanese that soon developed their own version of "slave labor", restoring part of the industry to profit the IJA. WW2 only aggravated things as By 1946, Chinese industries represented just 20% capacity, 25% of pre-war China...
The war had for immediate effect a massive increase in government control, as in 1936 this was only 15% of GDP but by 1942 70% of Chinese industry was state-owned. After Japan surrendered in 1945 the ROC recovered Taiwan and renewed its fight against the northern communists. Between corruption and hyperinflation in the civil war, mass unrest, growing sympathy for the communists the latter won in 1949, with the ROC proclaimed on 1 October 1949 on the island of Taiwan. There, Japan laid an educational groundwork which enabled a rapid economic growth under a state-ow, and then gradually capitalist economy.
Trucks of the Warlord Era
The warlord era ()...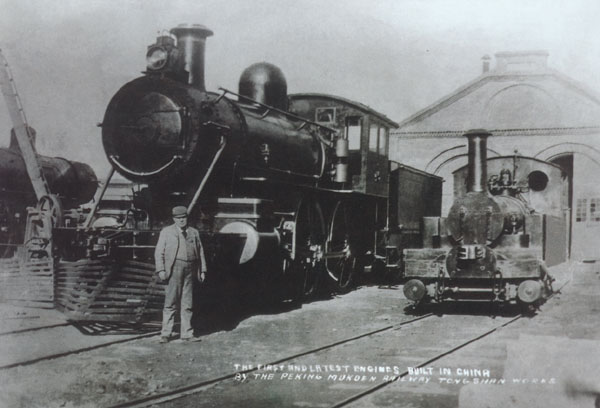 Trucks and Cars of WW2
See also armored cars and tanks of the
post-warlord era 1925-1950
Trucks of the People's Liberation army of China
Birth of an Industry: Chinese Trucks
Jiefang CA-10 (1956)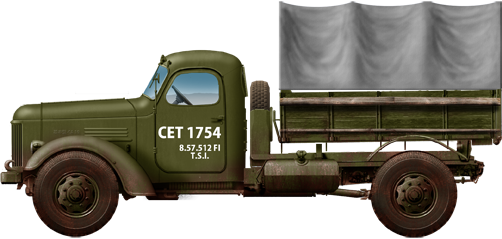 The CA10 Jiefang truck, the main auto made after the establishing of Individuals' Republic of China, was finished at First Auto Works - ancestor of FAW Gathering Co., Ltd. - in Changchun, Jilin area on July 13, 1956. It was a critical achievement in China's auto and designing ventures. The truck's plan depended on the Зис-150 (Studebaker-US6) delivered by Moscow's Stalin Car Production line of the Soviet Association. It had a 90-pull six chamber gas motor and could convey as much as four tons of cargo. Its most elevated speed was 65 kilometers each hour. The CA10 truck was producing for over 30 years and Jiefang vehicles were viewed in China as "the dad of locally made cars".
Jiefang CA-30 (1964)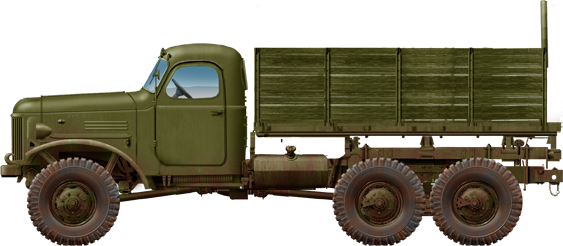 The Jiefang CA-30 is a military truck, licensed-produced
Soviet ZIL-157
6x6 army truck, quite similar to the original, except with square fenders. It is classed as a 2 1+1⁄2 ton 6x6 cargo truck, produced until 1986 retired or still used by reserve units today. It is weighting 11,770 lb (5,340 kg) of 263x91108 in (6.68x2.31x2.74 m), powered by a Jiefang 120, 336 cu in (5.5 L) gas I6 95 hp (71 kW) engine for speeds up to 40 mph (64 km/h); Also exported to Kumpuchea.
Dongfeng EQ245/EQ2100 (1985)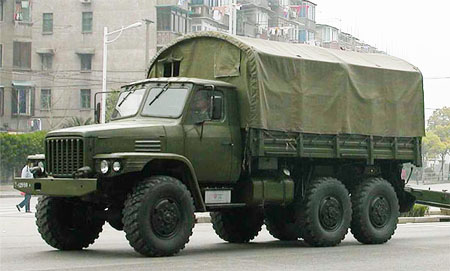 The EQ245/EQ2100 is a 3.5 tonne capacity, 6WD troop/cargo carrier truck developed by Dongfeng Motor Corp. also used by the civilia sector. It entered service as the EQ245, later renamed EQ2100E in the 1990s.
Dongfeng EQ240/EQ2081 (1975)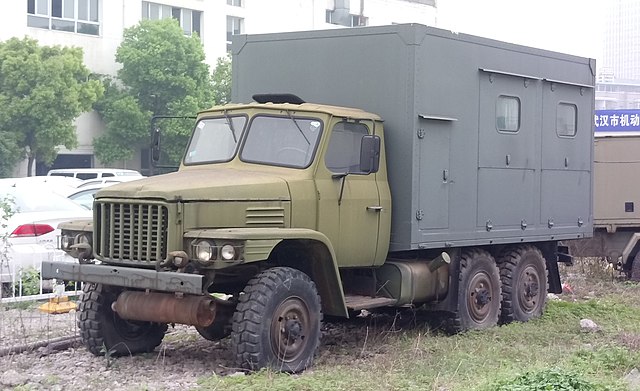 This is a 2.5 tonne capacity, 6WD troop/cargo carrier truck. It is the 2,500 kg class chassis for workshop shelters in service with the Air Force and Navy. Includes variants such as dump, tanker and crane but iot had a front bumper's power take-off and a 4,500 kg winch.
FAW (ex-Jiefang) MV3 (2011)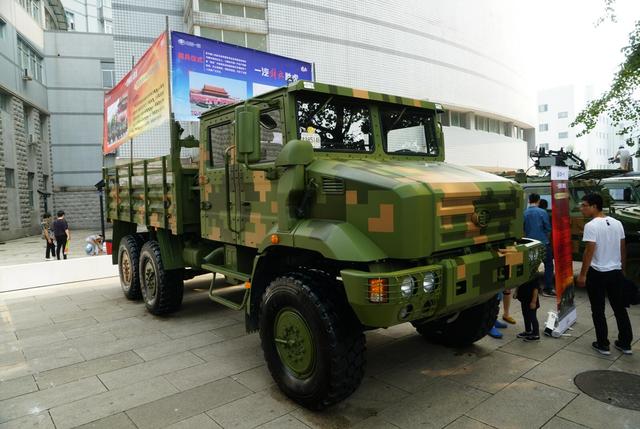 The FAW MV3 is a third medium generation military truck developed by First Automobile Works (FAW) introduced since 2011, as standard. It exists both in 4WD and 6WD configurations, single or double armored cabs. It is the Chinese answer to the US Army M939/MTVR. Its development started with a competition in 2011 the other vehicle manufacturing corporations of China and is currently the go-to universal transport and cargo truck.
Artillery Trucks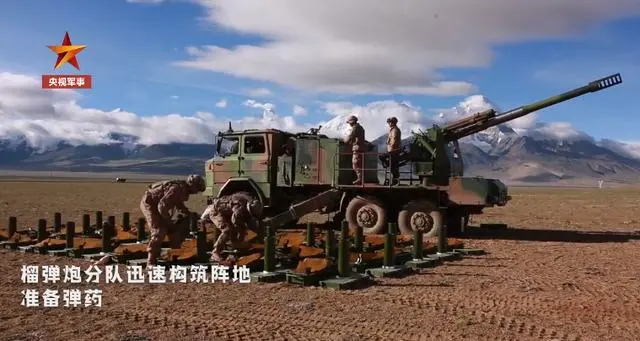 Norinco PCL-161 (2014)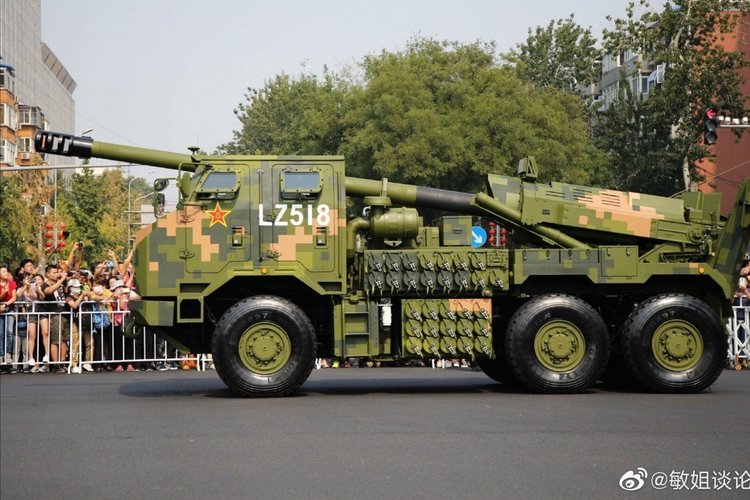 The PCL-161 is a truck-mounted 122 mm self-propelled howitzer which acronym derived from pinyin 炮车榴弹炮 or "Gun Vehicle Howitzer". It was first unveiled while doing exercises in the Tibet Autonomous Region in October 2020. It should be the successor of the 122 mm truck mounted howitzer PCL-09.
Rocket Trucks
PHL-81/PHZ-89/PHL-90 PHL-11/PHZ-11 PHL-03 PHL-16, Type 83 (WM-40)/WM-80 Type 90 SR-4/SR-5/SR-7 A-100E AR-3 WS-1 WS-2 WS-3 WS-6 WS-15 WS-22/PR50 WS-32 WS-33 WS-35 WS-43 WS-63 WS-64 A200 A300 SY300 SY400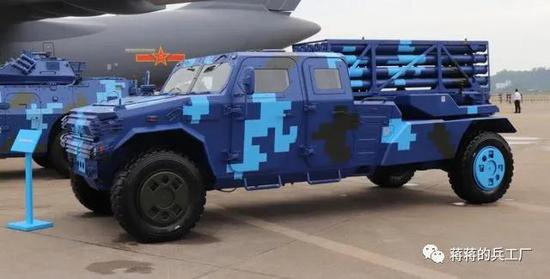 Norinco PHL-11 (2013)
The PHL-11 is a truck-mounted self-propelled 122 mm multiple rocket launcher (SPMRL) replacing the PHL-81. It is derived from the SR-4 multiple rocket launcher designed for export, itself from the PHL-81 multiple rocket launcher. It shares similar armaments with the PHL-11 but with a tracked chassis.
Light Vehicles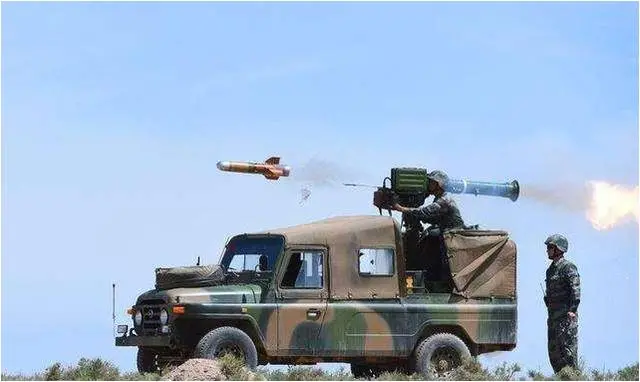 Here a Beijing BJ-212 ATGM version. From Chinese Beijing Automobile Works (formerly Beijing Jeep), the BJ212 (北京212) and BAW BJ2020 are inspired both by the Jeep and Land Rover. They were the first vehicles of the type designed in China, with four-wheel drive, and originally a 2.4 L (2445 cc) four-cylinder gas engine, with four-cylinder diesels obly available from the 2000s. This was considered in the Chinese PLA nomenclature as a light-duty offroad utility vehicle, 1/2 class.
The original design was largely dependent from UAZ imports and partly based on the UAZ-469, with production starting in 1965. In 1989 the classification system changed and it became the BJ2020 series. The BJ210' production was transferred to Tianjin's First Auto Works and renamed it the TJ210 C. The latter started to produce two metal half-doors, and extended wheelbase variant, four metal doors and also took charge of the sub-variants and civilian market versions. In the late 1990s, the Chinese cicilian market started to fell for these "classics" and outdoor 4WD became as popular as in the west. In the PLA, the BJ 210-212 was popular until replaced by the Dondfeng EQ2050 (2004) and from 2018, the Dongfend Menshi series.
Trucks of the nuclear program: PLAN's TELs
China started to develop its own domestic nuclear proghram based on Mao's wish to be respected on the International scene, in 1960.
HFT 5680

Of course the present subject is about the TEL (Transport Erector Launcher) of the PLA, not the missile. However since the vehicle was tailored to carry the later, they are both impossible to separate. The company behind it, Tai'an DONGYUE I./E. GROUP CO.LTD. from Shandong province, is a heavy specialized truck manufacturer, or "Taian Special Vehicle company" working with DongYue for parts. It is derived from the more general-purpose flatbed, conventional HTF5680 12x12 vehicle hich deserves its own future post.
Wanshan WS2500

The Wanshan WS 2500 was a Chinese PLA 20-ton 10x8/10x10 heavy truck, principal mobility platforms as a TEL for medium-range ballistic missiles and other conventional missile. Usable as a general purpose heavy duty truck derived from the 8x8 WS2400 built by Wanshan Special Vehicle it is also declined into the WS2600 to carry the DF 16 missile, and the smaller 6x6 WS 2300 used a mobile command center. But the medias are more accustomed to the WS 2500 as it was specially tailored to carry the Chinese hypersonic DF 17 since 2019. Before this, the WS 2500 was known to carry the more sophisticated MRBMs DF-16, replacing the older DF-11 SRBM. The WS2500 is much larger and heavier than the WS2400.
The WS2500 is a 20-ton 10x8 or 10x10 special heavy duty truck of the People's Liberation Army of the People's Republic of China. A main TEL for medium-range ballistic missiles and other conventional missile of the PLA, it is built by Wanshan Special Vehicle. It is hard to find today precise production records.
Wanshan WS2600

Probably after a lot of hype that Peking seems to appreciate, western medias always hungry to sabre-rattling boasts, fed by Chinese informations made this weapon system the perfect aircraft carrier killer", directly aimed at the USN task forces in the region. They operates close to the souther China coast to gain the best of their intermediate range, but what really sparked international interest was possible deployment in the highly contested spratley islands, turned into long-range unsinkable aircraft carriers over the years by the Chinese authorities.
Of course the present subject is about the TEL (Transport Erector Launcher) of the PLA, not the DF-21 missile. However since the vehicle was tailored to carry the later, they are both impossible to separate. The company behind it, Wanshan Special Vehicle, officially Hubei Sanjiang Space Wanshan Special Vehicle Co., Ltd is a truck and bus manufacturer in China. Its WS-series military trucks are used by the People's Liberation Army and it is one of the three Chinese manufacturer of transporter erector launchers (TEL). Production is unknown, and probably related to the number of DF-21 missile estimated available, so around 50.
PLAN's Vehicles
Regular bases/harbor Vehicles
PLAN's Beijing BJ 2020 in a typical tri-tone PLAN camouflage.
PLAN Marines Vehicles
(To Come)
PLAGF Vehicles
Air Force Vehicles were essentially the same as army vehicle, both in apperance and models. (More to come)
Photos
Sketch of the Df-17 carrier (wikimedia CC)
WS 2500 in basic truck configuration
Related WS 2600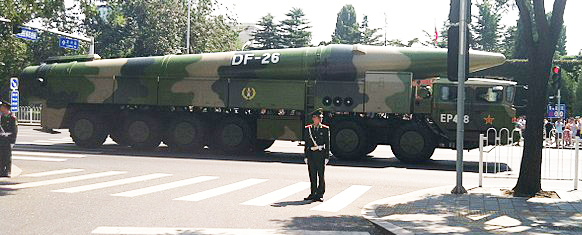 Dongfeng HTF5608A1 in a parade, the 12-wheeled version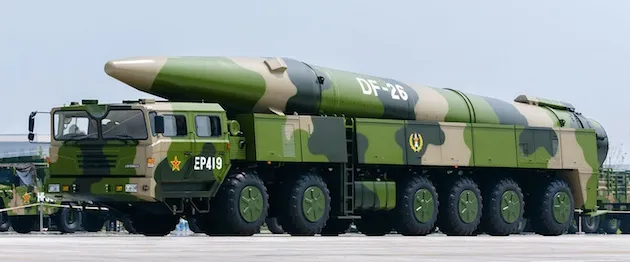 HTF5608A1 of the PLA reference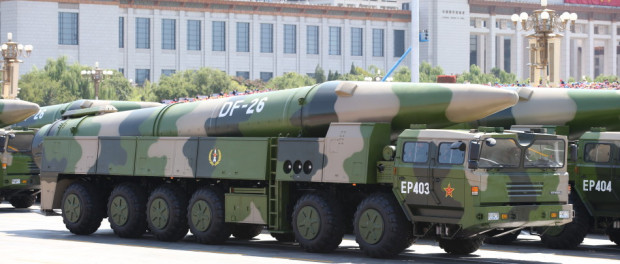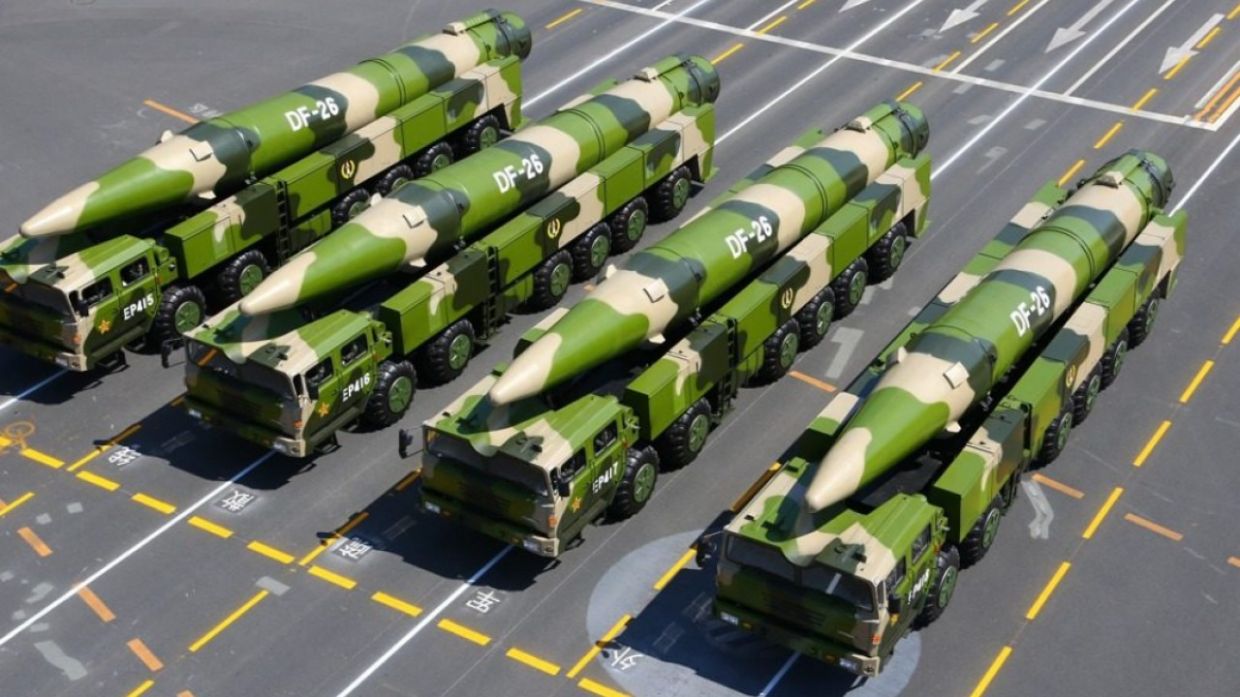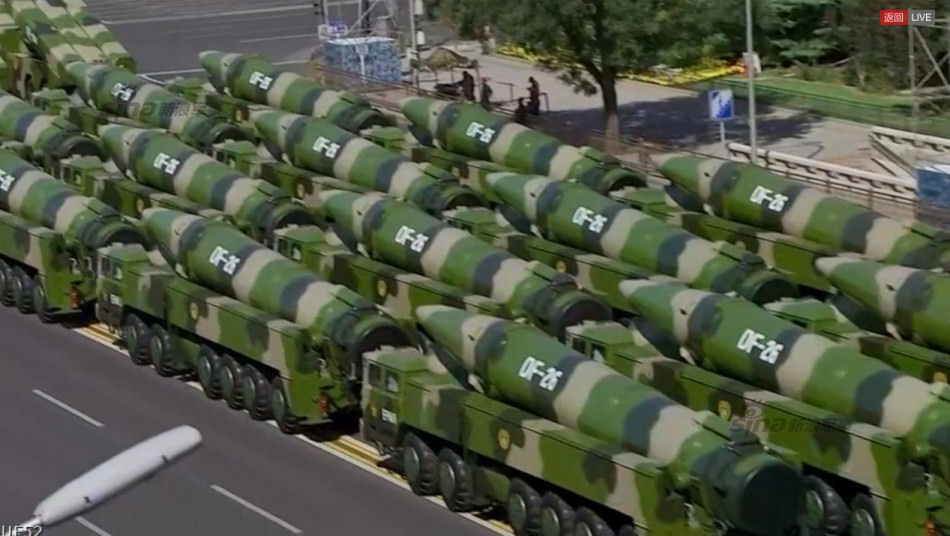 2015 Parade vehicles (public reveal)
Wanshan WS2600 in a parade in Beijing, in 2015.
WS2600 of the PLA reference
Read More/Src
---
Axis Trucks

Purchase this pagemarker and support the site !
Sd.Kfz 2, 6, 7, 8, 9, 10 and 11 were half-tracks designed just before the war as prime movers, to carry supplies, ammunition, personal, and tow artillery. Many were also converted during the war as armored versions carrying AA FLAK guns (Flakvierling, 37 mm, or the legendary 88 mm Rheinmetall als used as tank hunters), or were converted as nebelwerfer (rocket launching armored vehicles). They were built by Hanomag, Steyr, Mercedes-Benz, Bussing and many other manufacturers until 1945, over 20,000 half-tracks.
---
Cold War & Modern Vehicles
Modern Trucks