Pantsir S1 (2008)
Russian Kamaz-truck based SAM system. Numbers unknown.
The Pantsir Missile System (Russian: Панцирь, lit. "Carapace") is a family of self-propelled and medium-range SAM/AA systems. The Pantsir-S1 (NATO SA-22 Greyhound) was the first version, truck-based to be more econpmical, and is the replacement for the Tunguska M1. Produced by KBP from 2009, another version also had been mounted on the GM-352 chassis. The Pantsir-S1 is a mobile, point air defence of any valued asset against aircraft, helicopters and even precision munitions or cruise missiles, as well as UAVs. It especially efficient at extremely low altitudes and is often see a good complement to the S-300 system. It has seen already plenty of action, and as recently as the current Ukraine War. It is a SPAAGML as both "guns and missile launchers" platform.
Development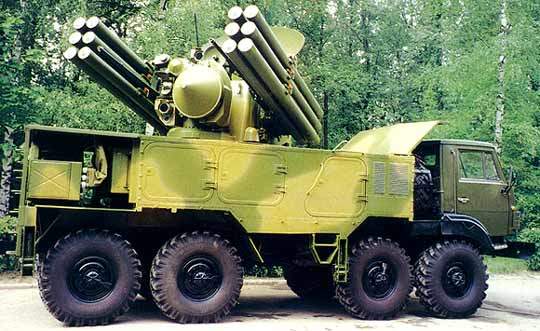 Prototype of the panzyr S in 1994
The Soviet strategic missile systems were usually in the late cold war prediod fixed on hardened sites. When the S-300PS/PM (SA-10/20) was introduced, it introduced mobility and that reduced counter-attack vulnerabilities. However it was found in exercizes that the S-300 being long range, still could leave low-flying targets pass through, and so was very vulnerable to "stealthy" attack. Therefore the general staff asked for its own mobile short range, rapid-reaction point defence system to go with it. Although the system was intended to be mounted on both wheeled and mounted chassis, only the former was retained for mass production for the Pantsir-S. The basic idea was that wheeled vehicles are faster and more reliable, easier to maintain and produce, cheaper and more fuel-efficient.
Thus development as the Pantsir-S started in 1990 to replace the
Tunguska M1
(1982). The first prototype was completed in 1994, displayed at MAKS-1995. The program at the time was however in lack of funding. KBP (Instrument Design Bureau) in Tula resuled development as a private venture in the 2000s. They notably re-designed the turret and radar systems and removed all inheritance of the Tunguska, creating dedicated new systems. With two new radars with better range, and bith able to spot and track air, land and sea targets. The 1990s weapons system was tall and heavy, even compared to the Tunguska's, had multiple CRT displays in cabin, old-style computer system, three operators at all times, type 57E6 missiles and type 2A72 AA guns.
Another modern additions consisted of:
-Integration of an IFF system (Identification Friend or Foe).
-Cabin's two new LCD multi-function displays (in place of former multiple CRT displays).
-New central computer system to decrease reaction time.
-Single operator in a semi-automated mode.
-Overall volume of the entire weapon station reduced by 1/3
-Overall weight reduced by 50%.
-Enhanced missiles: Type 57E6-E and Type 2A38M AA guns.
Live firing tests took place in June 2006, at Kapustin Yar firing range in the Astrakhan Oblast. Final test were performed in May 2007 and the trucks underwent a gruelling 250 km (160 mi) run on unprepared launch positions simulating combat at all seasons and terrains. This also included firing on the move capabilities. The Pantsir-S1 was eventually adopted in November 2012. The modernized Pantsir-S2 entered service in 2015 (see later).
About the missile system
The Pantsir Missile System was studied already in 1990. The first finished version of the missile was completed in 1995, going with the 1L36 radar. The initial idea was to procure an organic short-to-medium range air defence system that can be adapted to all sorts of chassis, either wheeled, tracked or stationary. It was highly automatic in order to work with 2 to 3 operators. It combined anti-aircraft guns and short range SAM missiles, radar or optical guided/tracked and using radio-command guidance in alternative. It was degined for any motorised or mechanised troops, up to regimental size and coupled with the S-300/S-400 to defend itself against low-flying threats.
The system brought a new capability compared to the soviet-era Tunguska, as capable of anti-munitions strikes. It can hit even hit targets aboove the waterline and even operate in fully automatic mode and completely passive mode. First hit capability is 0.7, with a reaction time of 4–6 seconds in the latter mode. The system is also stabilized in order to fire missiles or its guns while underway.
About The radar
The main radar station is composed of an early height detection between 0–60° or 26–82° according to the mode setup, and the Russian authorities claimed this to be largely superior to the French Crotale NG, German Roland-3, British Rapier 2000 (UK) and US SeaRAM. By fault of comparative testing, this had not been proven, only recenly by its lackluster performances in Ukraine. In 2013 was announced a new variant with two radar stations for early detection back to back. The base launcher is modular enough for swapping any component.
After receiving target coordinates the main radar engages the target between a disnace as low as minus 5° to +85° in elevation. The yergeting data is passed onto the operators that fires one or several missiles depending in the threat, with an interval between launches (to avoid interference) of 1 to 1.5 seconds, which the Russian claimed is a world record. The Pantsir S1 can been seen as a short range system, well complemeneted by the the S-400 Triumf (medium range) in a two-layer defense system, and three with the long-range S-300.
About The System Operation
The Pantsir-S1 system combines multiple-band target acquisition and tracking, combined to a combo gun/missiles creating a "continuous target engagement zone" ranging from extreme short range at just 5 m (16 ft) in height and 200 m (660 ft) distance up to 15 km (9.3 mi) altitude, 20 km (12 mi) distance. This made for a tight, but relatively small bubble.
On the field, the trucks are grouped into batteries of six vehicles, all using digital data link to operate in various modes and in coordination:
-Stand-alone combat operation: Full combat sequence (detection/engagement) by a single vehicle.
-Battery mode in a "master-slave" combo: One Pantsir-S1 is the "master" command post. 3-5 as "slave", receiving target designation data.
-Operation within a command post: Which sends target designations to all individual vehicles.
-Operation within a battery with command post and early warning radar. As the name implies.
About The Type 57E6 Missile
The Type 57E6-E was developed at Tulamashzavod Kashtan. Each Pantsyr-S1 carries twelve of them (NATO SA-22 GREYHOUND] surface-to-air missiles. Each two-stage rocket had a starting and sustainer stage, and another for aerodynamic flight, radio control. It has a short flight time and carried a warhead with submunitions. The missile also use for steering, air-dynamic winglet. Its small-size contributes to a Vmax of 1.300 m/s and a very large warhead: Essentially a rod-type fragmentation system weighting 20 kg, so 2/3 for the entire missile (30 kg total for the sustainer). The tandem configuration with separable booster and sustainer had the latter carrying the warhead and using proximity fuses. The total missile weights 65kg and could reach 1,100m/s up to 12km and or 20 km in range, 10 km ceiling.
⚙ specifications

Displacement
Dimensions
( x x feets)
Propulsion
Speed
Range
Armament
Protection
Crew
About The 2A38M Cannon
The twin liquid-cooled gas-operated, six-barrelled 30 mm GSh-6-30K gun was the sub-system allowing to complete the protective bubble at even shorter range than the missiles (if the target went through the first layer). The 2A38 and 2A38M is a large-span twin-barrel autocannon of the Gast-type commonly shared by the 2K22 Tunguska and Pantsir-S1. The entire system weights 195 kg, for a maximum rate of fire of 2500 rd/min. Each barrel has 16 grooves and is supplied with the standard 30 mm ammunition also shared by the 2A42 and 2A72 cannon. The cannon was tested for operation in extreme temperatures, between -50 to +50°C. Its effective range is between 200 to 2,000 m for altitude and ground range of 4,000 m. It was developed by KPB. Number of ammunition carried is unknown, probably similar to the Tunguska, 700 rounds. It is short-burst capable to keep ammunitions, due to its high rate of fire of 2,500 rounds per minute and per barrel. The ammunitions would be depending of the mission either of the HE (High Explosive) fragmentation type or fragmentation tracer, or armour-piercing with tracer.
About The Truck
The Pantsir S1 is truck-mounted. The Pantsir-S prototype (1994) was built on a Ural-5323 8×8 truck. The production vehicle is based on the KAMAZ-6560 8x8 38t truck chassis, equipped with a 400 hp (300 kW) multifuel diesel engine. Some export vehicles differed, such as the UAE Pantsir-S1 based on the German MAN SX 45 8×8 truck and the Belarussian manufacturer "Minsk Wheeled Tractor Plant" proposed a conversion on the MZKT-7930 8×8 truck, powered by a 680 hp (510 kW) diesel and even a tracked version, the GM-352M1E. It should be noted the the main manufacturer KPB now in partnership with the Russian Navy also proposes a containerized variant to be mounted on ships.
Design
The KamAZ 6560 is a heavy truck 8x8 with separated axles in two pairs fore and aft, instead of heavenly spaced along the chassis. It is designed as a standard transoirt with flatbed but also to be fitted with specialized heavy equipment. The axis load level goes up to 100 kN of load on any terrain. The KamAZ 6560 was first presented at the 9th International Auto Show held in Moskow in 2005. KamAZ as a company was funded in, 1969, 54 years ago and is headquartered today at Naberezhnye Chelny, Tatarstan in Russia (CEO today Sergey A. Kogogin). It was soon specialized in Trucks, buses and diesel engines and now produced the bulk of specialized trucks used in the Russian Army. The Kamaz 6560 was later shown on all-terrain at the IDEX arms exhibition in Abu Dhabi, as seen as a major export market.
Design Features: All the main components, assemblies and working systems, the frame, were designed with the top off-road requirements for army operation. It ws to endure extreme northern climates (-50°C) as well as opposite (+50°C). For the best stability at full load and full speed, there is a stabilizer bar. For best off-road performances it is equipped with a locking center differential and pneumatic drum brakes 420 mm in diameter. The powerful frame chassis is dotted with reinforced spars to support an extremely heavy capacity under all road conditions.
The KamAZ-6560 power unit is a "long-stroke" diesel engine KAMAZ-740.50–400 turbocharged and multifuel; It had intermediate cooling and a torque of 160 kgcm. This four-stroke V8 diesel engine, has Overhead cam and is liquid cooled. The fuel system is a German Boch injector under licence, Common Rail with a two-stage injection through a fuel pump and through electronically controlled nozzles.
The cabin is conventional and unarmoured (for the base truck and the Pantsir S1) with a standard "unified" 3-seater bunk configuration. Both the appearance and equipment was renewed. Getting into the high cabin is done through three steps just in front of the forward muffler. From two meters high the driver has an excellent view as customary for a modern "cab-forward" configuation. The interior is more comfortable, than previous models, with many driver adjustments such as the steering column and driver's seat.
A high power cabin heater is provided and insulation in order to create a comfortable microclimate. There is also a multi-layer thermal and noise insulation. Heated rear-view mirrors are electrically adjustable. The cab is fixed to the chassis with only two hydraulic locks for quick removal in order to access the engine, by tilting it forward. As standard there is a Russian tachograph and data protection unit.
Transmission is hydromechanical with an automatic gearbox, 16 speeds (8x2) made by German manufacturer ZF, as an adaptation of the ZF 6HP 602. The hudrualic clutch drive has a pneumatic booster. It is the diaphragm, single-disk model MFZ-430. Also from Germany is installed the two-stage Steyr VG2000/300 transfer case for high traction off-road and high altitude.
The Kamaz 6560 was declined into an armored tactical truck also as the 6560M (armored cabin) with some IED/mines protection. A troop transport, the Typhoon, was also derived from it, and the KamAZ Taifun mine resistant ambush protected vehicle. It was also declined into the Koalitsiya-SV KSh 152 mm truck-mounted howitzer.
Characteristics
Main
Curb vehicle weight: 17,025 tons
Curb vehicle weight front axle load: 9,290 tons
Curb vehicle weight, rear bogie load: 7,735 tons
Gross vehicle weight: 37,100 tons Gross vehicle weight, front axle load: 14,100 tons Gross vehicle weight, rear bogie load: 23,000 tons Payload: 20 tonnes max
Powerplant
ENGINE KAMAZ-740.37-400 (Euro-2) or 740.63-400 (Euro-3)*
Nominal power: 294 (400)kWt (hp)
Maximum torque at crankshaft rotation, 1726 (176)/1900 / 1766 (180) /1300* rpm Nm (kgcm)
Architecture V8 90% 11,760L disp. 120/130mm cyl. stroke
Compression ratio: 16,8
Engine oil volume: 28 ltr
Fuel tank capacity 350+350 liters
Cooling: Fluid, closed, forced V 35 ltr working at -50°С + 50°С
Radiator: Cooper-brass 0,44 m2, Cooling surface 33,6 sm2
Gearbox: ZF 16S 1820 mech 16 speed fwd, 2 reverse ratio 5,94; 6,53; 7,22
Transfer case 1,536/0,890 low/high, torque 9056 Nm
Brake & Suspensions
12 Spring leave fwd, 13 rear, 2+2 Shock absorbers
Tube Pneumatic radial 425/85.R21
Other specs
Useful Flatbed: 7258 x 2470 x 730
Lights 24V, 2x12/190V/Ah, 28/2000V/wt generator
ZF Sach/diaphragm, 430 mm (one-plate) clutch
Hydraulic drive with pneumatic booster, double with central bevel gear, planetary wheel gears
Drive Gear ratio 6,53
Drive Brakes, Pneumatic 420mm, 180mm lining, area 7200sq. cm
Mobility
Top speed 90 kph, Turning radius 15,6m
Max gradient 31%
Side slope 40%
Vertical step 0.6 m
Trench up to 2 m
Fording up to 1.8 m
Average fuel consumption: (60 km/h) 57 ltr/100 km road
Range: 1200 km (road, max), 1000 km on average with some off-road.
Variants
Pantsir-S (Production prototype)
As tested in 1994. Single radar, three operators, six Type 57E6-E missiles, Type 2A38M 30mm AA guns, no IFF, CRT displays, etc.
Pantsir S1
IFF system, LCD multi-function displays, fast computer system, 1 operator, Type 57E6-E and Type 2A38M AA guns. A sub-variant was tracked-chassis mounted, to be more maneuverable with Russian Ground Forces and Airborne Forces. Circa 2012-2015. The truck variant is the first and most produced version from 2008 to 2013 (circa 250) and production planned to go up into 2023 or more.
Pantsir-S1M (2019)
New upgraded variant presented in February 2019. It was largely the result of experience in Syria:
-Upgraded L-band search radar tracking up to 40 targets simultaneously
-Multifunctional EHF FCR with phased antenna arrays to engage 4 targets at once
-New 57E6M-E surface-to-air missile (18 km (11.2 mi) in a 20 to 30 km (12 to 19 mi) area, 1,700 m/s (6,100 km/h/3,800 mph), 25 kg frag warhead.
-First export signed August 2021.
Pantsir M-EM (2015)
Naval variant presented in July 2015. Tests started in December 2017, service in February 2019.
2x GSh-6-30K/AO-18KD 30 mm (1.2 in) 6-barr rotary cannons (similar to the Russia Navy's Kashtan/Kortik CIWS)
-Eight missiles (instead of 12)
-Additional separate radar
-Engagement of 4 targets with 4 missiles at 2-15 km, 20 km.
-32 missile storage with autoloader.
-4 combat modules (ammunition supply module, storage, reloading system under deck). -Compatible with Pantsir-S/Hermes-K SAMs, up to 100 km (62 mi) range The navy is comtemplating the replacement of all Kashtan/Kortik CIWS in her fleet. The Karakurt-class corvettes were the first so upgraded in 2018.
Pantsir S2
Also called S2E, this modernized system developed for the Russian Armed Forces (and exported to Algeria so far), which has the following:
-New tracking radar
-Two faced radars with better features, better range.
Pantsir SM
The Pantsir-SM variant incorporates the following:
-Multi-functional targeting station
-Increasing target detection range at 75 km (47 miles)
-Better engagement range to 40 km (25 mi).
-New high-speed extended range missile.
It is planned to upgrade in the 2020s existing Pantsir S-1 systems to the SM standard, based on a new 8×8 Kamaz truck with armored cab, which development was completed in 2019.
Pantsir SA
The Pantsir was tested in the Arctic, which soon proved its limited and trigerred a specialized (hence the "A" for arctic) so to operate safely at −50 °C (−58 °F). The 30 mm auto-cannons are retired (they are useless in extreme cold), and instea dof a truck, the system is mounted on a tracked Vityaz vehicle. It was adopted by the Russian Northern Fleet from August 2020.
Operators and Combat Records
Russia today is reportedly having 110 Pantsir-S1 and S2 reported active in November 2017. 24 more arrived in late 2017, 6 in 2018 and enough for 3 more battalions by late 2021. More than 200 built according to known exports in addition.
Operators
So far, the vehicle has met quite a success:
-Algeria's People's National Army received 104 (S1/S2 and SM)
-Ethiopian National Defense Force (unknown), reported seen in March 2019. -Equatorial Guinea: Two in August 2017. -Iran: 10 vehicles in 2012. -Iraq: 42–50 on order and delivered from September 2014, and up to February 2016. -Libyan National Army: A dozen ex-UAE in 2019. -Myanmar: Contract signed on 22 January 2021 -Oman: Up to 12 in 2012. -Serbia: A battery of six, two more of the Pantsir-S1M on order -Syria: The Syrian Arab Armed Forces order 36-50 in 2006, delivered from August 2007. Jane's Defence Weekly 40 has been confirmed used by the Syrian Air Defense Force. -United Arab Emirates: 50 ordered, first customer of the Pantsir-S1, May 2000 but 25 tracked. Last delivered in 2005 at US$ 15 million apiece. 28 more ordered in 2009–2010. In all, 50 Pantsir-S and 1,000 missiles delivered by 2013. An upgrade was ongoing from November 2019. -Potential operators: Tested but not purchased: Argentine Air Force, Vietnam People's Army/Air Defence, and Brazil (failed bid).
Combat history
The vehicle was deployed in June 2019 by United Arab Emirates to Libya, supporting the Libyan National Army (LNA) advancing on Tripoli. It has one reportedly destroyed by yhe Libyan Air Force on 13 November 2019. On 15 May 2020, on from the LNA was showed targeted in a GNA drone strike near the Al-Watiya AB close to Tripoli, also UAE supplied. On 18 May one was captured at the al-Watiya Air Base. It was later sent to NATO, at Ramstein Air Base (Germany) in June 2020 for a comprehensive study. It came just in time for the war in Ukraine.
On 20 May 2020 Mohammed Gununu from GNA claimed 7 Pantsir destroyed at Al-Watiya airbase but also Tarhouna and Al-Wishka. International sources confirmed five and 8 June 2020, more video footage was leaked showing UAE personnel manning them. It appeared they had used electronic warfare systems but were defeated by long range artillery or airstrikes, their positions allegedly detected by long-range electronic warfare systems. Pantsir's radar were jammed and intel forwarded to drone operators. It appeared operators started to switch off the radar, focusing on electro-optical sensors to acquire targets.
A Syrian AF Pantsir-S1 was reported making the first combat kill of this system ever, shooting down a Turkish Air Force RF-4E in reconnaissance near Latakia on 22 June 2012. The Russian Armed Forces also brought it in Syria during the Syrian Civil War from 2015. In 2017, it was claimed shooting down 12 flying objects (notably UAVs sich as the Heron, Bayraktar, RQ-21A and missiles such as two MLRS "Grad" missiles. On 27 December 2017, militants fired several missiles, two intercepted by the Pantsir and on 5–6 January 2018, the Khmeimim Air Base attacked by 13 UAV lost 7 to Pantsir plus 6 "hyjacked" and landed selewhere by using onboard electronic warfare hardware.
On 14 April 2018, a western allied barrage of 103 air-to-surface and cruise missiles fell on eight sites in Syria and official Russian medias reported 25 Pantsir-S1 launched in response, claiming 23 kills. Not a single for the US DOD. A Pantsir from the Syrian Air Defense Force was damaged by IDF in the May 2018 Israel-Syria clash and according to KBP's Valery Slugin, IDF intel tracked its position after a call for re-supply using a mobile phone. On 21 January 2019, IDF reported two more near Damascus.
6 May 2019 saw Russian Pantsir/Tor-M1 shooting down 27 rockets from militants at the Khmeimim Air Base and by January 2020, the same Valery Slugin reported 100 drone intereptions in all, mostly in Syria. They were used also with success against terrorist's jihad mobiles. one was claimed by the Turkish Armed Forces on 27–28 February 2020. On 10 March 2020, the Russian Defence Ministry confirmed two Pantsir-S1 systems damaged during in a Turkey-Syria clash.
On July 19, 2021, four IDF F-16 fired eight guided missiles SE of Aleppo, with 7 down according to Vadim Kulit (deputy chief of the Russian Center for Reconciliation of the Opposing Parties) by Pantsir-S and Buk-M2. On July 27, a drone from Kafer-Khattar (Idlib Province) was downed over the Hama Province. Syrian air defense forces shot down IDF 22 missiles as reported in August 2021. Later 21/24 (September 3, 2021) and 8/12 on 08.10.2021 and 10/12 on November 24, 2021. On 13 May 2022, one Pantsir-C1 was claimed by the IDF, and on 25 August, 17 September 2022, more missiles were shot down.
It is now established that several Pantsir-S1 systems were seen in action in the Russo-Ukrainian War. Remnants of one were reported in Ukraine in November 2014, another filmed in Luhansk and photographed in Makiivka already by early 2015 during the Donbass war. By 1 March 2022, one was bogged down in Kherson, later destroyed and on 4 March, another abandoned abd captured in Mykolaiv Oblast; One was reported destroyed in the Battle of Snake Island (June-July 2022). OSINT from Oryx (spioenkop) by December 2022 listed 13 Pantsir-S1 confirmed lost or destroyed. By 19 January 2023, one was reported in Moscow close to the Russian Ministry of Defence and Ministry of Education. It seems they are targeting drones, but it's still 300 miles from the border with Ukraine.
Read More/Src
proogorod.com
kamaz_6560 - military-today.com
kamaz_6560m
kamazexport.com
voentruck.ru
Kamaz
Pantsir_missile_system
ausairpower.net
en.topwar.ru
2A38M cannon on army-guide.com
topworldauto.com
Model kits on scalemates
Illustrations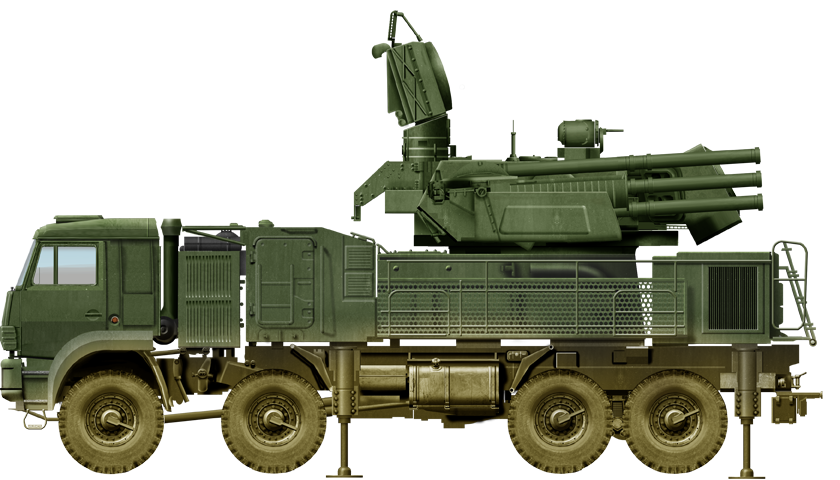 Basic green vehicle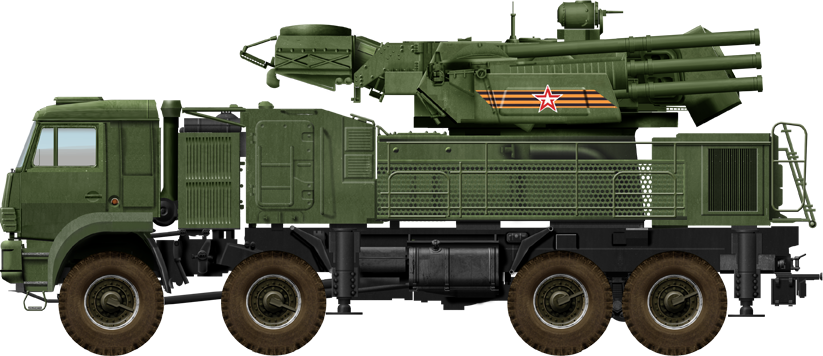 Vehicle displayed in the victory May Red Square parade, 2015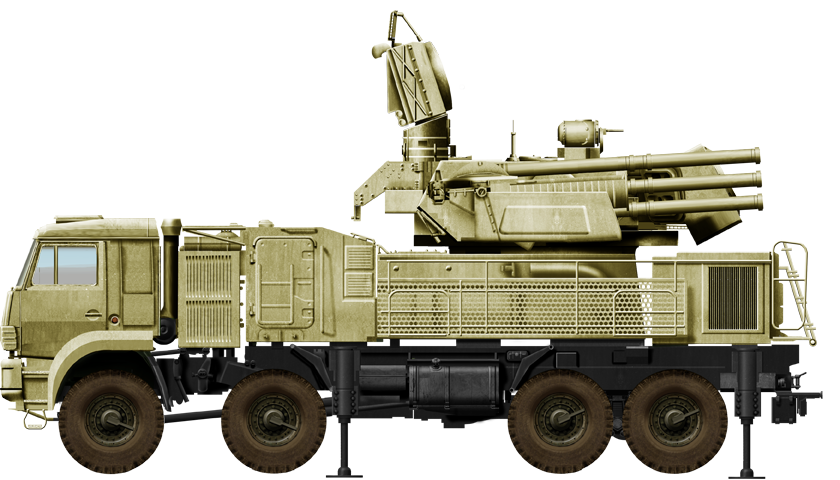 Vehicle tested in Syria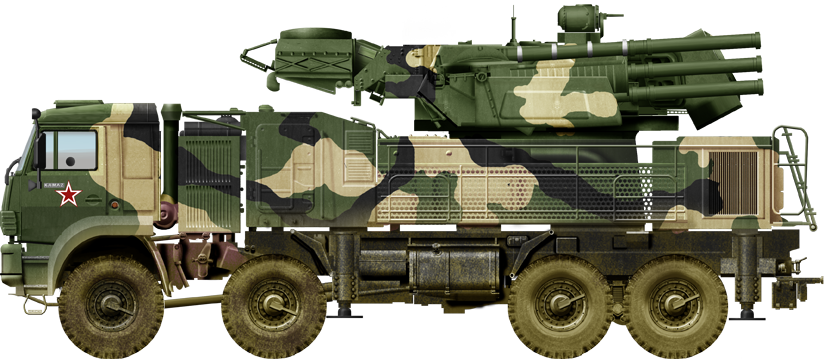 Camouflaged Vehicle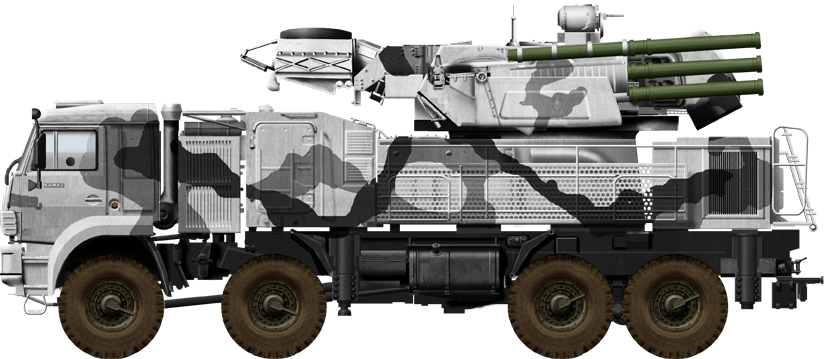 Vehicle in winter camouflage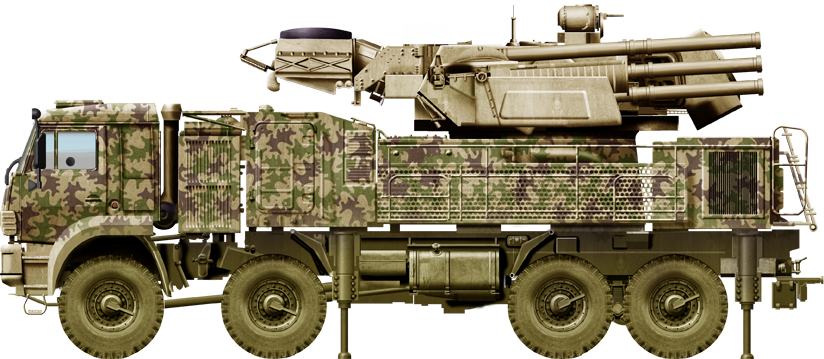 Pantsir S1 in Syria
Photos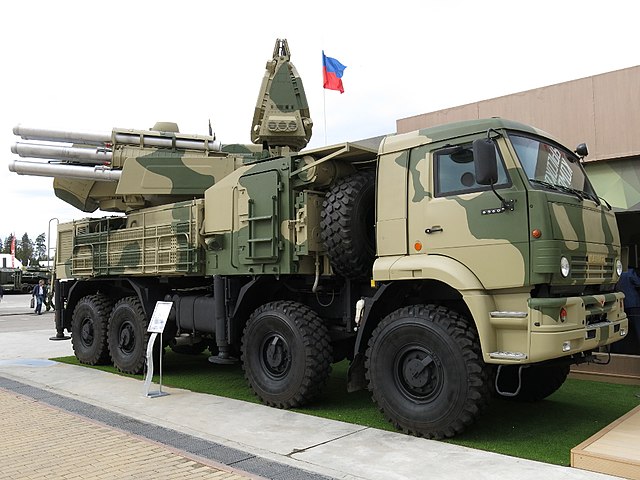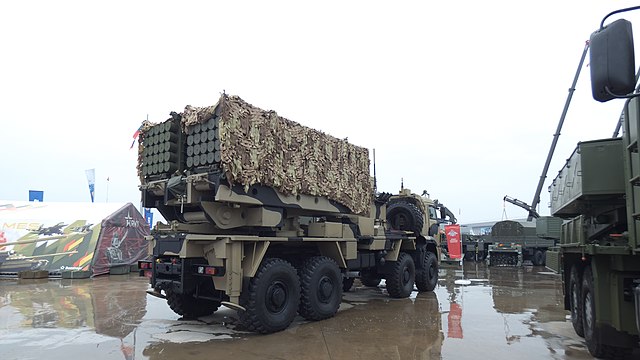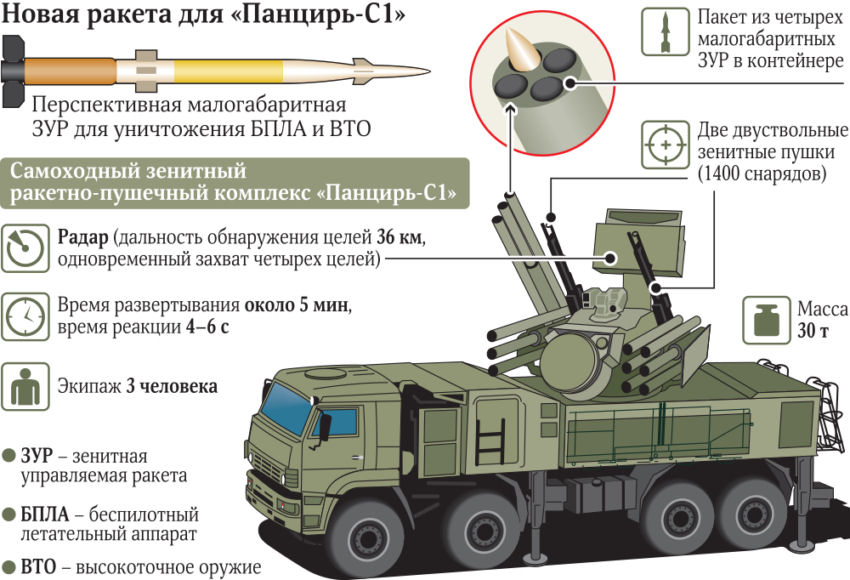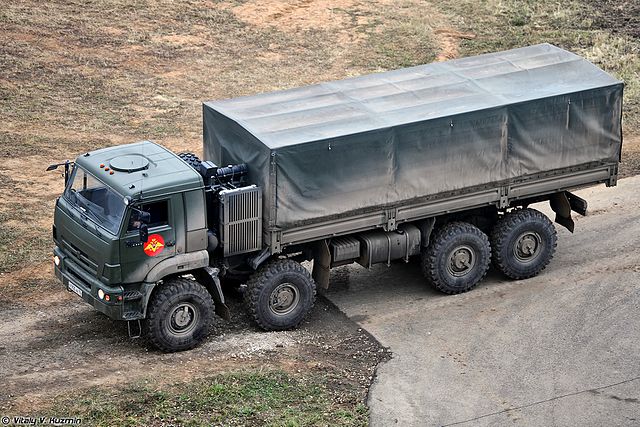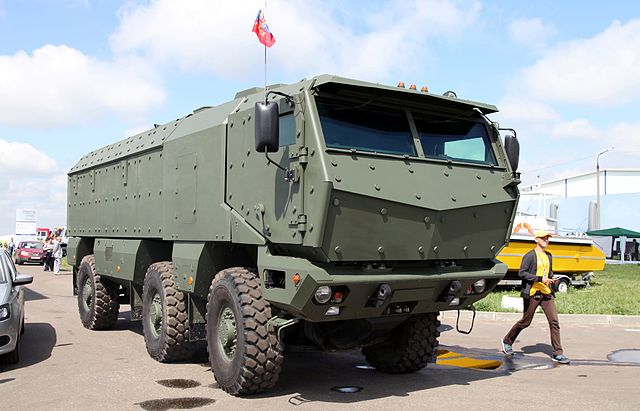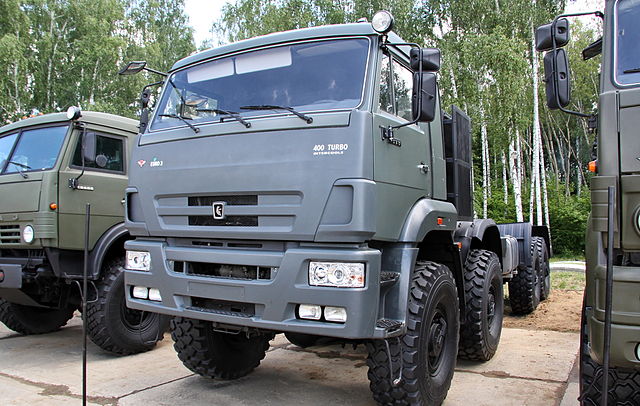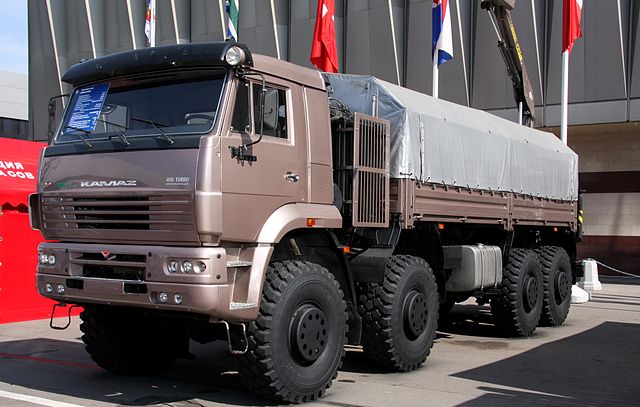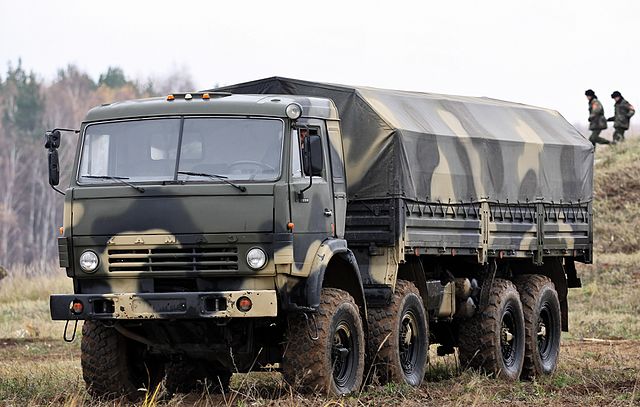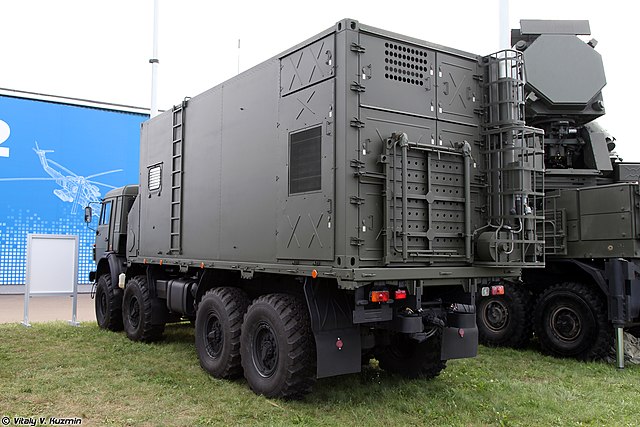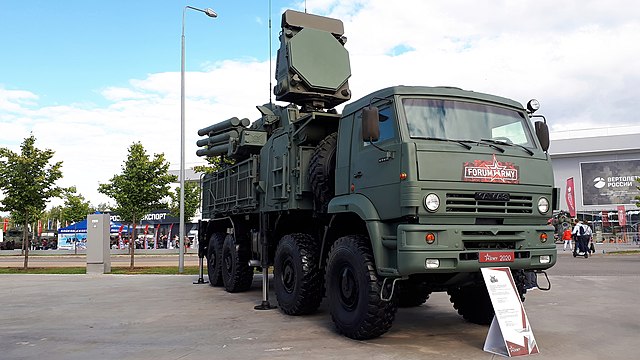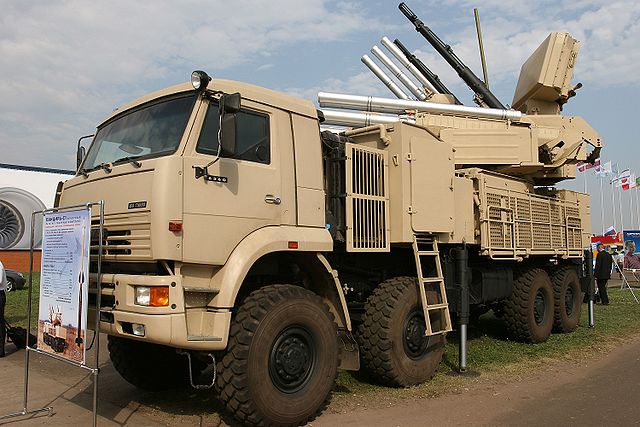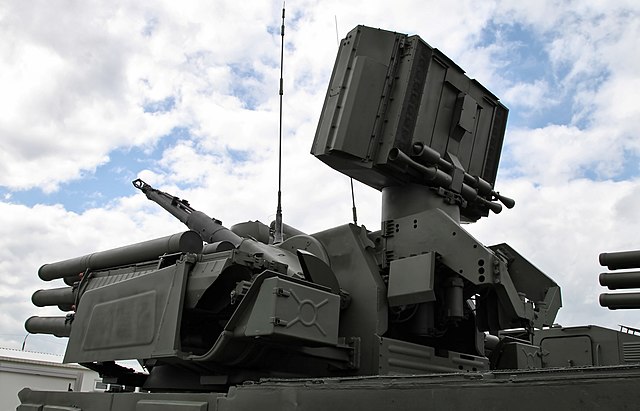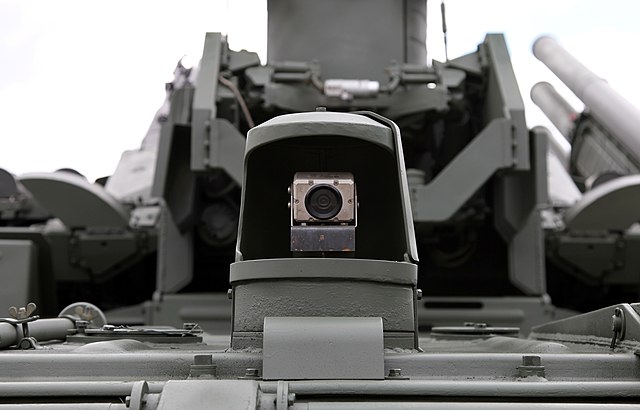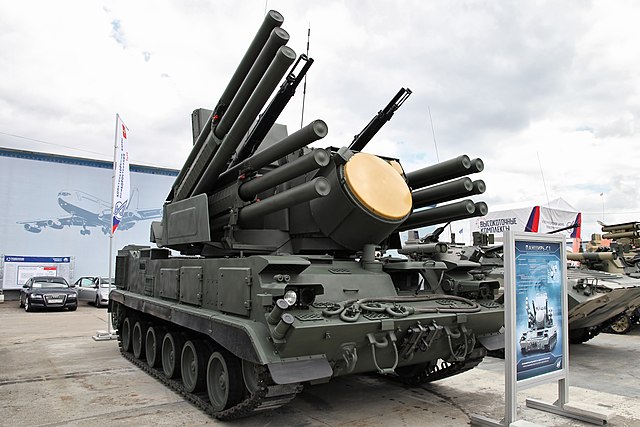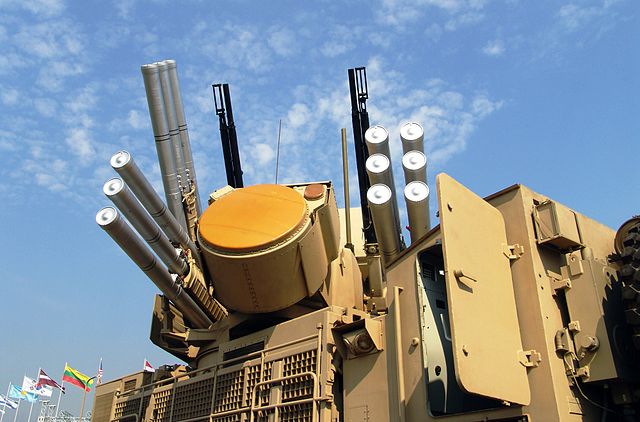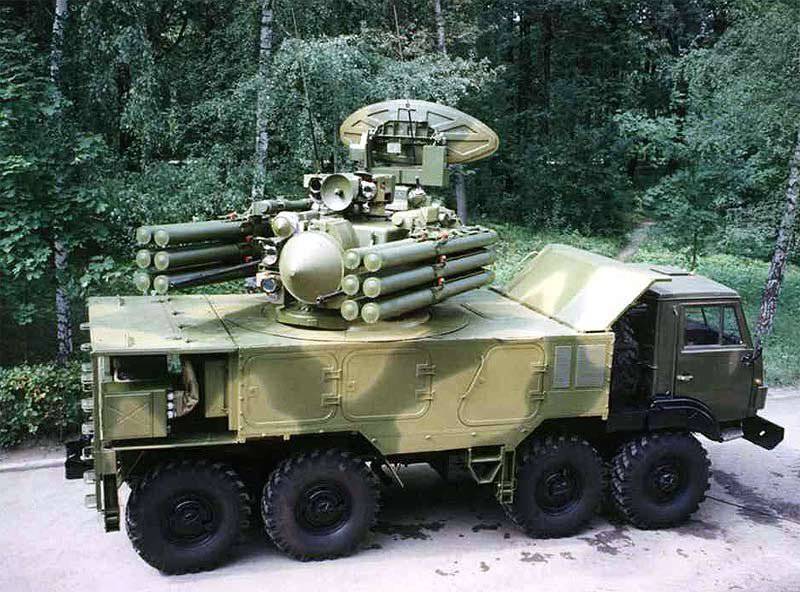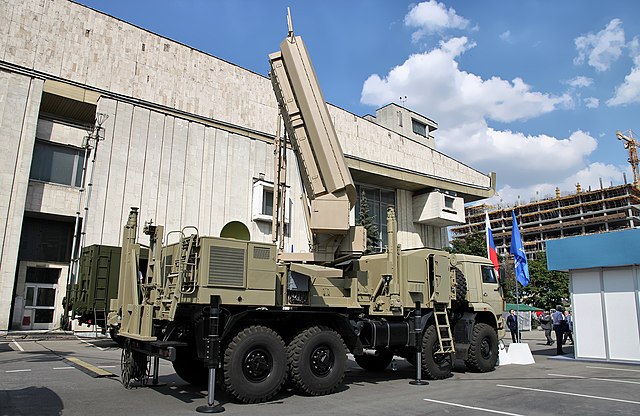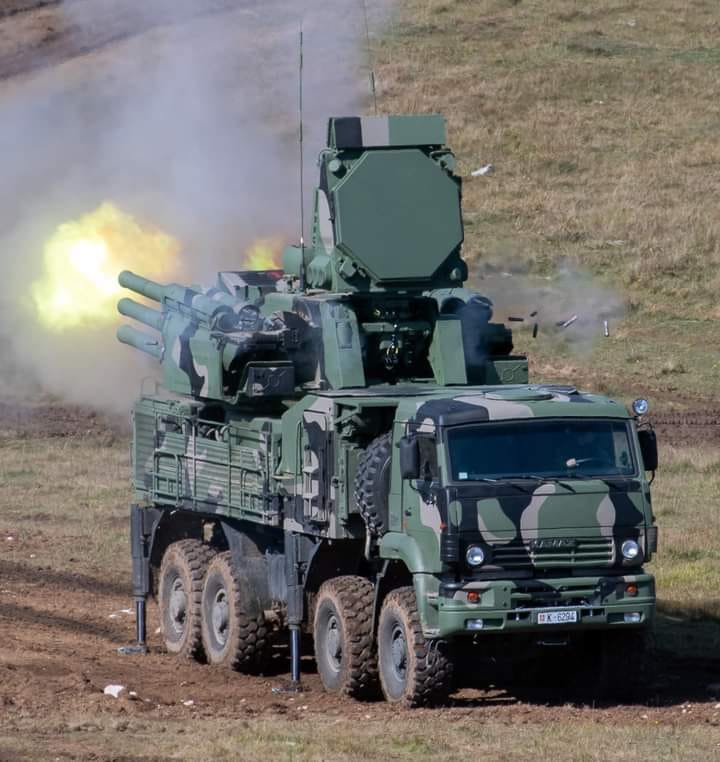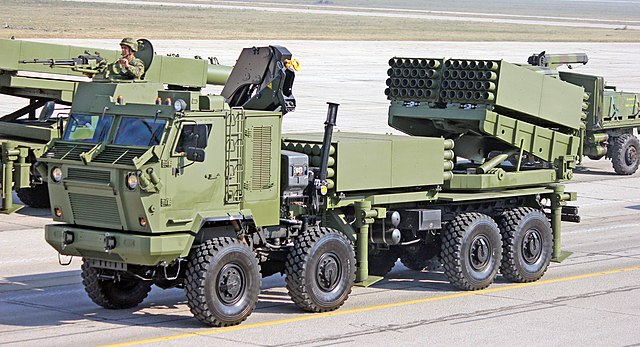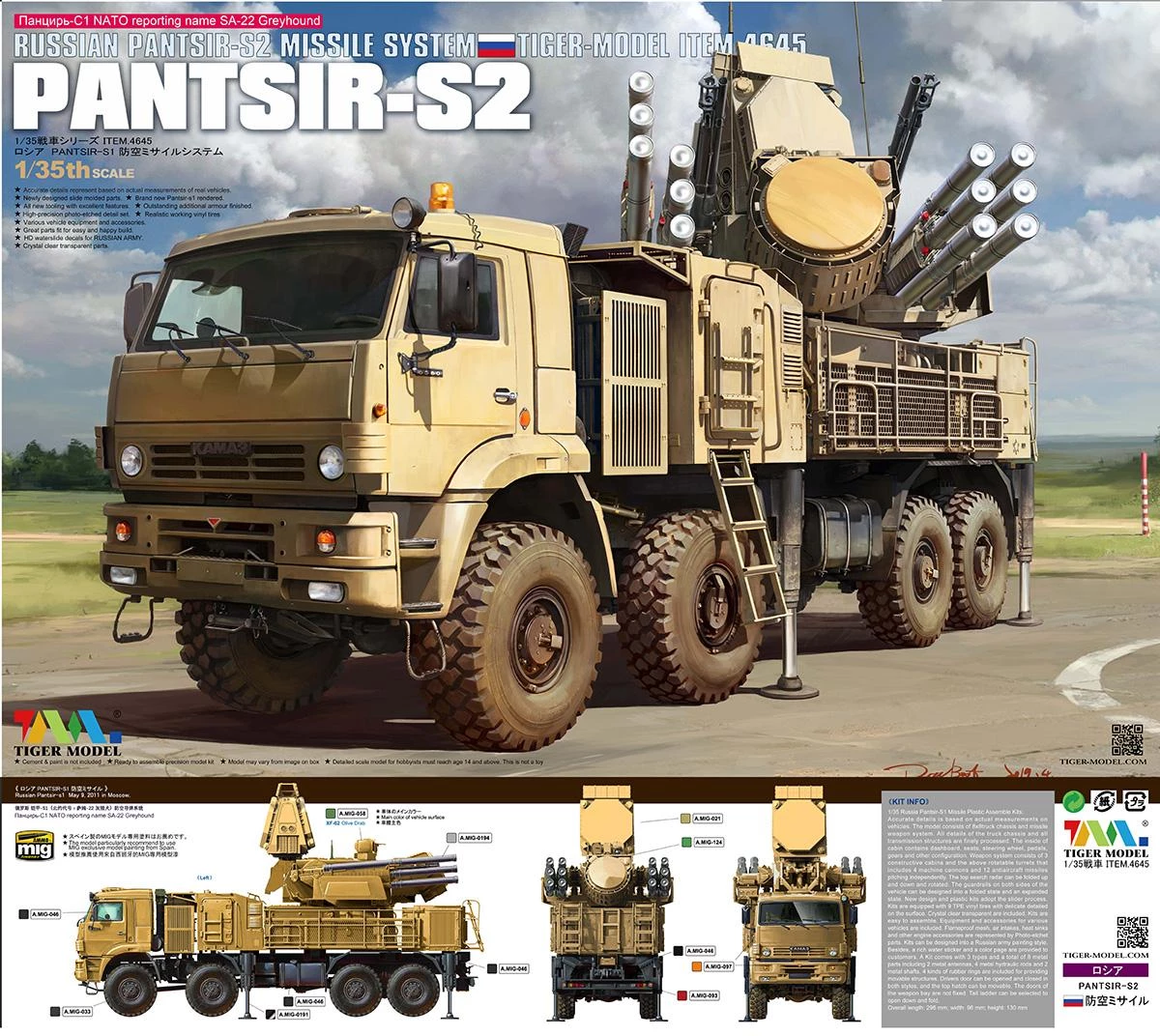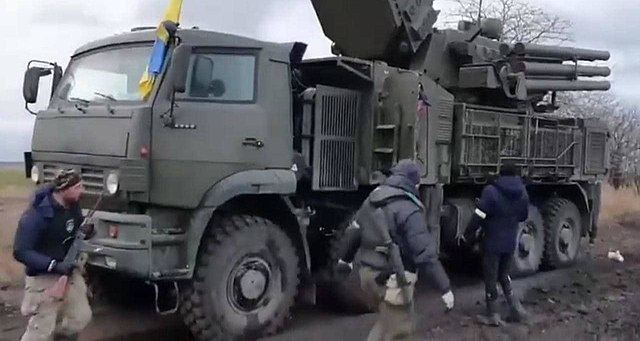 ---
Axis Trucks

Purchase this pagemarker and support the site !
Sd.Kfz 2, 6, 7, 8, 9, 10 and 11 were half-tracks designed just before the war as prime movers, to carry supplies, ammunition, personal, and tow artillery. Many were also converted during the war as armored versions carrying AA FLAK guns (Flakvierling, 37 mm, or the legendary 88 mm Rheinmetall als used as tank hunters), or were converted as nebelwerfer (rocket launching armored vehicles). They were built by Hanomag, Steyr, Mercedes-Benz, Bussing and many other manufacturers until 1945, over 20,000 half-tracks.
---
Cold War & Modern Vehicles
Modern Trucks